2948 Views
Hungry? Got the travel bug? Combine the two this summer and check out some of Europe's hottest food festivals, from Bordeaux to Budapest and beyond. Here are some of our favorites.
Amsterdam, the Netherlands
If you missed the excitingly eclectic Rolling Kitchens festival that took place in Amsterdam in May, have no fear! The month of June is full of foodie events in the Dutch capital. Swing by – or linger at – Taste of Amsterdam on June 4-7, where the best chefs in the area pull out all the stops to show off their skills. If you need to detox the next weekend, check out the Dutch Raw Food Festival on June 14. Not only will you be able to taste some seriously impressive raw food creations, but you'll also be able to learn some of the chefs' secrets!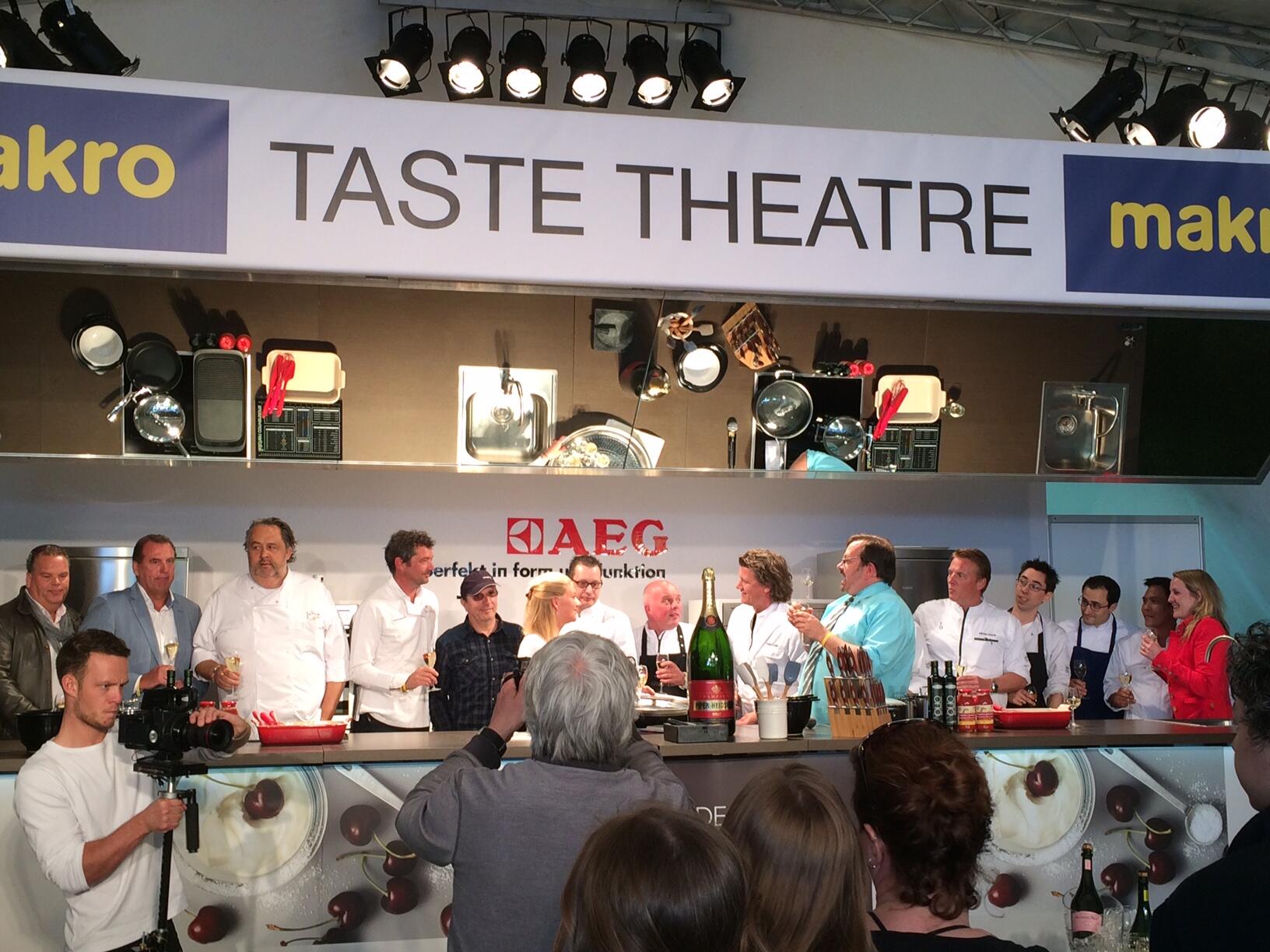 Bordeaux, France
French food is renowned the world over, and Les Epicuriales in Bordeaux from June 12-27 is a great place to really dive into it. Chefs from some of the best restaurants from all around France will be there, cooking up a storm. You can wander around the outdoor portion of the event and enjoy the various scents wafting from all of the vendors' stations, or book a spot at the temporary restaurant for a truly gourmet evening.
Budapest, Hungary
Hungary's stunning capital city really comes alive in the summer with festival after festival. Budapest Essentials on June 25-28 joins together tons of restaurants and bars across the city into one giant festival for you to explore, and the quirky summer edition of Fozdefeszt on June 4-6 on the banks of the mighty Danube connects microbrews from across Europe with some of the best street food that the city has to offer. If you're feeling bold, take a trip out to Eger on July 9-12 for the Bull's Blood Festival, a celebration of Hungarian food, culture, and wine.
Cardiff, Wales
Wales might not be the first country to come to mind when you think of high-class cuisine, but they've got an exciting duo of summer food festivals to draw anyone in. The Cardiff International Food and Drink Festival, from July 10-12, fills the charming city's main square by the water with tasty treats from Wales and abroad. Come back again at the very tail end of summer for the Abergavenny Food Festival on September 19-20, just a little ways to the north of Cardiff. Abergavenny may be a small town, but this festival has been repeatedly voted one of the top attractions in all of Great Britain.
Copenhagen, Denmark
Home to what has been awarded the best restaurant in the world, Copenhagen takes real pride in its culinary scene. They're not content with just the recognition, though – they want to share it with the world! Copenhagen Cooking, which runs from August 21-30, is the perfect place to acquaint yourself with Danish and Nordic food, up close and personal. Taste some serious seasonal goodness and learn from the best while you do it.
Helsinki, Finland
The light lasts forever during the Finnish summer, and Helsinki knows how to take advantage of it. June brings us Taste of Helsinki (June 11-14), a gourmet picnic with the best chefs around. Stick around for Art goes Kapakka from August 13-22, where culinary delights share the spotlight with the visual and performing arts. While you're there, don't miss the Delicacies of Finland weekend (August 20-22) at the city's grand Rautatientori Square – smoked reindeer, anyone?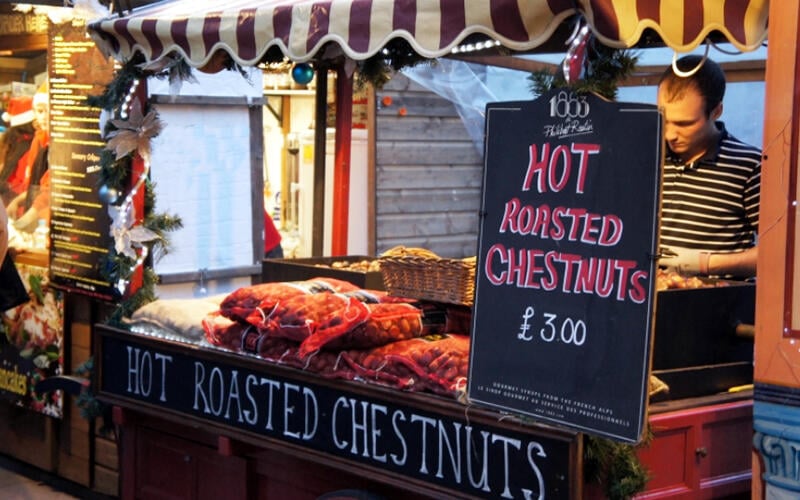 London, England
Such a sparklingly diverse city as London has food for everyone – and the summer is a great time to come and witness the city's offerings at their finest. Taste of London will light up Regent's Park on June 17-21, where the best restaurants will showcase their flavors in small sizes, so you don't have to choose. Then on July 13, Regent Street will close off to traffic and open itself to amazing vendors and performers representing all corners of the world for Love London Food Festival.
Prague, Czech Republic
You come to Prague for the beer, but this summer, you might just end up staying for the food. The gorgeous Czech capital has a food festival for anyone – whether your tastes run towards gourmet, raw food, or just, well, ice cream. Check out Fresh Festival on June 6 and 7, Apetit Piknik on June 20 and FoodParade Festival of Food and Drink on September 5 and 6 to get a sense of what Prague has to offer the gourmet foodie. Raw Fest on June 6 and 7 gives the raw food eaters among you a nice break in this city full of pork knee. And then, of course, there's the "coolest" festival in the whole country – Prague Ice Cream Festival on August 30.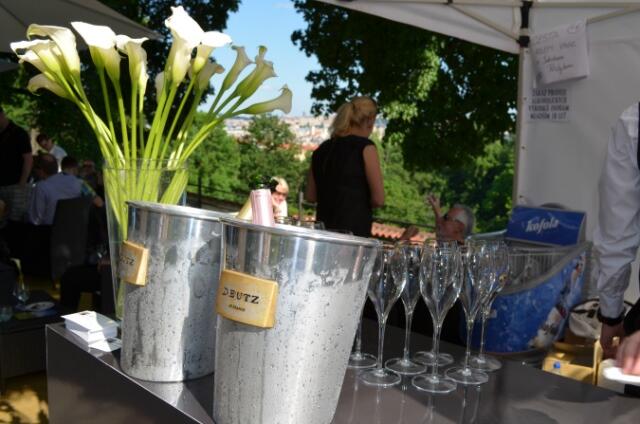 Rome, Italy
The streets of Rome are in many ways a food festival on a daily basis, but there are a couple of particular ones to visit in the summer months. Have a real Italian experience at the Festa di San Giovanni on June 23, where the tradition requires you to eat stewed snails and porchetta and follow a candlelit procession to the basilica of San Giovanni in Laterano. For more of an international flavor, check out Roma Incontra Il Mondo and feast your eyes, ears, and bellies on food and entertainment from all around the world.
Zermatt, Switzerland
What could be better than enjoying a pot of hot fondue while gliding up towards the Matterhorn? If you agree that that would pretty much be heaven, don't miss the Swiss Food Festival in Zermatt on August 7-9. Enjoy your fill of Swiss delicacies and then get into a gondola for a three-course meal and a view of one the Alps' crowning jewels.