5115 Views
Rome is very much a place where life is lived out of doors, but that doesn't mean the city isn't a victim to bad weather. Rain in Rome is more common than you might think. In the winter months of January and February, rainy days should be expected and can go on for days without stop. Outside of these couple of months, rain can happen anytime like anywhere else in the world. Rain in Rome is often characterized by heavy showers that don't seem like they will ever let up. Yet they always do, and the sun shines brighter and the sky seems bluer afterwards. If you find yourself in Rome during a period of rain, there are still plenty of activities to do.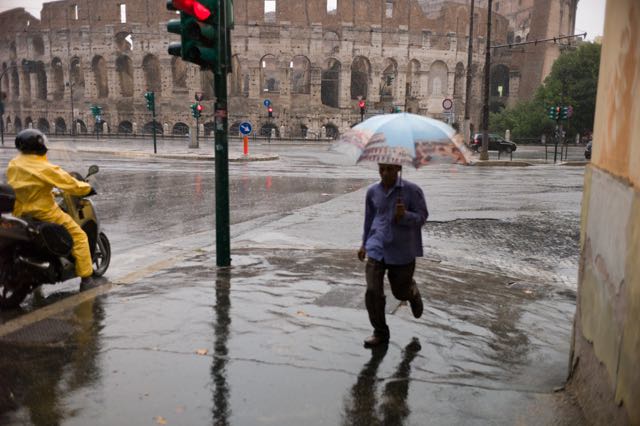 Buy an umbrella or poncho: Street sellers are always on the ready to sell umbrellas or ponchos at the slightest sign of rain. If you are determined to keep on going despite the inclement weather, you'll surely find their punctuality pleasing once you're under one of their many-sized umbrellas.
Visit museums, art galleries, and exhibitions: Though many of Rome's monuments require you to be outside, there are also plenty of things to see in Rome that are under a roof. Just the Vatican Museum with its Sistine Chapel and many galleries could take up the greater part of a day. If a rainy day inspires you to try Rome's contemporary offerings, head to either the MACRO in Testaccio or the MAXXI in Flaminio. The cool, rainy weather also means it is the season for great exhibitions at museums throughout Rome. Places that hold some of the best exhibitions include Ara Pacis, Scuderie del Quirinale and the Museo di Roma in Trastevere for photography.
Eat a long lunch, a long dinner, or both: When it's pouring outside, the best thing to do is to get a table at a cozy trattoria and draw out your lunch or dinner so that it lasts several hours over multiple courses. In Rome, this isn't a difficult undertaking, and your waiter will most gladly serve until your stomach is content.
Check out the covered markets: Though most of Rome's markets are outside, and will be operating despite the rain, there are a few that are covered, making them perfect places to wander around. The Testaccio Market is the best option, as it runs Monday through Saturday, morning till mid-afternoon. In addition to vegetable vendors, butchers and fishmongers, this market also has other types of shopping available that you don't have to eat. If it's the weekend, then head to the Campagna Amica market near Circo Massimo where you can join the locals surveying the farm fresh products, and maybe pick up some of your own.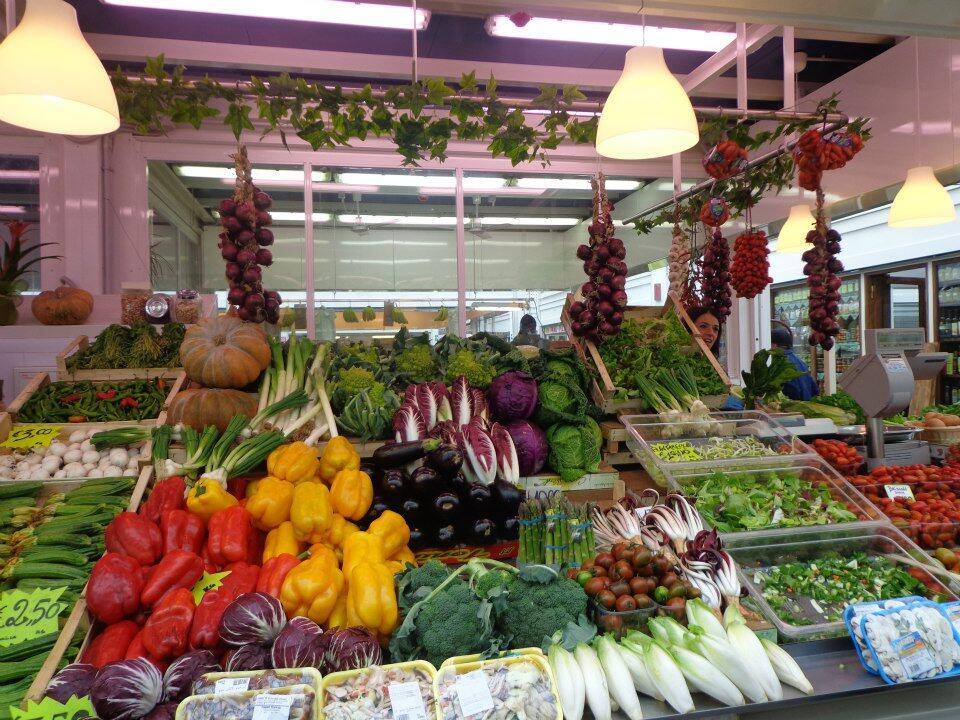 Get out of Rome: Maybe I'm a romantic, but I love riding trains in the rain. If you feel the same way, the best thing to do is to get on a train headed to a town outside the city, where if the weather isn't any drier, it will make sure there are fewer tourists. Two good destinations are Frascati to the south and Bracciano to the north.
Watch a movie in English: Cool, rainy days are also good days to watch a movie and take a rest away from doing the tourist thing. There are several cinemas in Rome that show movies in their original language: Cinema Nuovo Olimpico off Via del Corso is a good bet, as is Cinema Barberini in the piazza of the same name. Or check out Rome Review for up-to-date listings of English movie options in Rome.
Hole up in an enoteca: Splitting an Italian bottle of wine (or two) with friends is another way to enjoy a rainy day. Find a comfortable enoteca, preferably one that serves food, and snag a table to pass the hours. Ai Tre Scalini in Monti is one of the best in all categories of food, wine and atmosphere.
Take a cooking class: If you're looking for a way to spend hours inside, why not try our cooking class? Let an Italian nonna lead you through the steps of making a 4-course traditional Italian meal with all-local ingredients. You won't even miss not being outside when you sit down to dig in to what you've just created.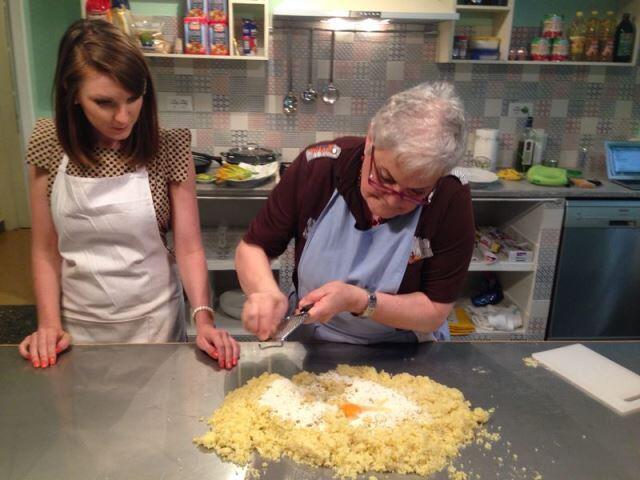 Catch a show: Whether you're a fan of music or theater, Rome has several options for both. For concerts, first check Parco della Musica's listing as it is an experience to listen to music in Renzo Piano's amazing structure. As for theater, the Teatro Argentina in Largo di Torre Argentina is the oldest in Rome and draws in some great shows.
Give in and get wet: Seeing Rome in the rain might not be as bad an idea as you originally thought. Usually, the outdoor sights are far less crowded when rain is falling, and you can dive into churches or coffee bars when you need a break. After all, Rome also shines in the rain.