3367 Views
Travel can be rewarding, fascinating, educational… but also sometimes a little daunting! Especially if you're visiting from another continent. We're here to make your life that little bit simpler (and to give you a little extra peace of mind) by sharing our top travel tips for visiting Europe this year. See you soon!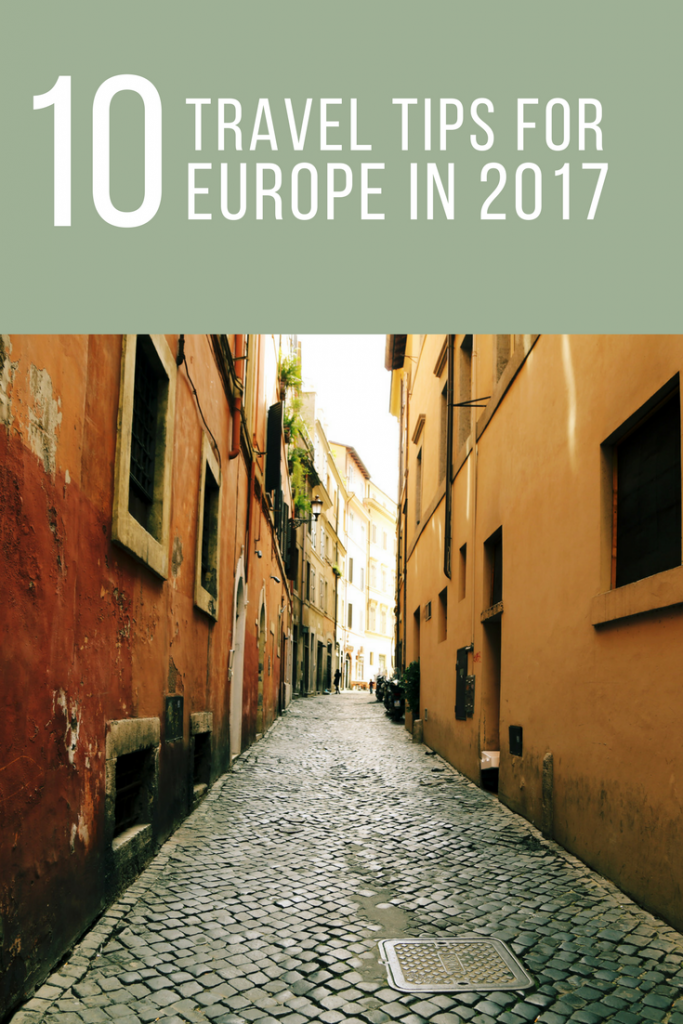 1. Monitor flight prices using email alerts from Google Flights
If you're not using Google Flights yet, you should be. Not only can you find the best deals for your trip – you can also switch on a handy little notification service from Google. Essentially, you simply search for your itinerary and then look for the banner that says: "Track prices: Receive emails with price changes and travel tips for this trip." Toggle the setting to "on" and Google will let you know if the price dips dramatically. Genius!

Find out more via google.com/flights.
2. Download the Hopper app for the best travel deals
Another way to make sure you're getting the best deals on your travels is to download a handy little app called Hopper. In their own words: "Hopper is the award-winning mobile app that doesn't just let you book flights from your phone: It also tells you when is the best time to buy." The app predicts when your flight will be cheapest, and advises you whether to book now or wait a while. It's like the crystal ball of travel apps…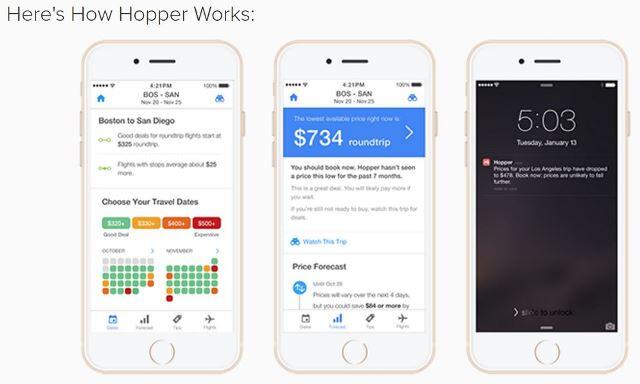 Find out more via hopper.com.
3. Be aware that there are some big elections happening in Europe this year!
While 2016 may have been the year of Brexit and Donald Trump, 2017 undoubtedly has more in store across mainland Europe. France, Germany and the Netherlands are all holding general elections, which may or may not change the political landscape of the countries – and, arguably, of the continent. While we expect this to have little to no impact on European travel, it's worth being aware of.
Read the full list of European elections in 2017 here.
4. Download a currency conversion app
When you're on the move abroad, trying to buy a coffee or a snack, it's easy to end up paying a fortune without even realizing it. Even in Europe, where most countries accept the euro, the numbers can quickly get confusing. Which is why it's always a good idea to have a currency conversion tool at the ready. We like XE.com for its ease of use, plus the fact that you can use it offline – so even if you're not connected to wifi, you can still figure out how much you're spending in your own currency.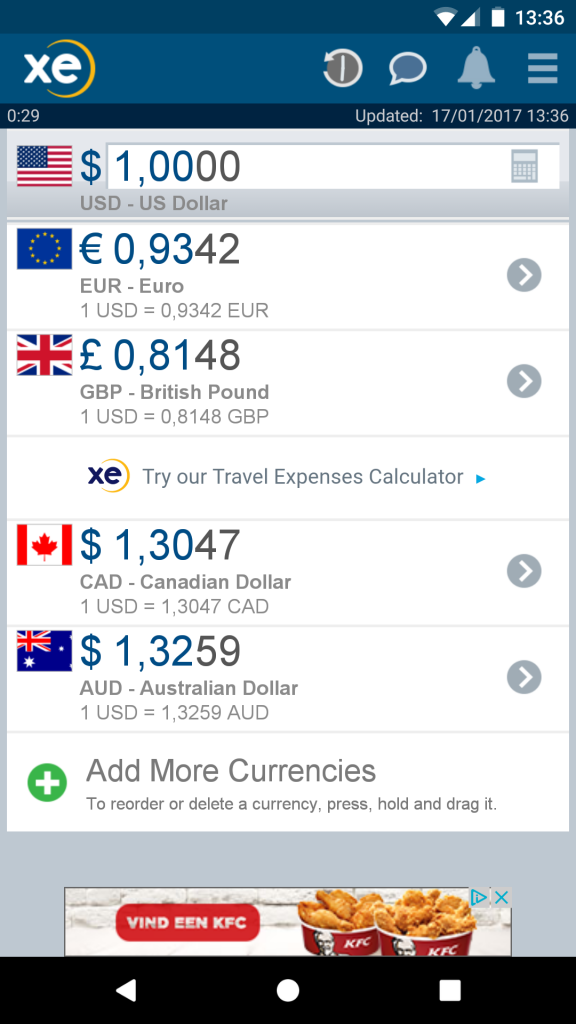 Use the desktop version, or download the app: xe.com.
5. Don't forget to validate your train tickets
If you're traveling by train (which, let's all agree, is one of the easiest and most pleasant ways to get around Europe AND see the countryside at the same time), simply buying a ticket often isn't enough. In most countries (including Italy, Germany and France), you're required to "validate" your ticket before boarding the train, usually by stamping it in a machine near the platform. If you don't, you may be in for a nasty surprise!
Find out more about European train travel (including reserving seats, validating tickets, etc.) on the Rail Europe website.
6. Understand what the "Schengen" means for your cross-border travel
You may hear Europeans bandy around the word "Schengen" and you'd be forgiven for having no idea what they're talking about. To put it simply, the Schengen Area (named after the Schengen Agreement) comprises 26 European countries that have officially abolished passport control and any other type of border control at their borders with other Schengen members. The map below shows which European countries are Schengen members.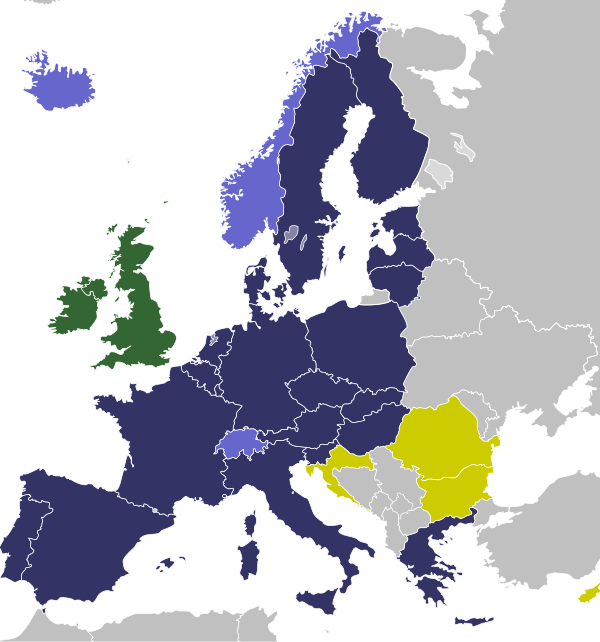 All this means, for example, that if you were to travel by train or car from the Netherlands to France via Belgium, you'd not be asked to present your passport for inspection when crossing the border – in fact, it's often hard to tell when you've even entered another country! If you travel to the UK, on the other hand, you would need to present your passport at the border. Useful to know if you're planning on visiting a few different European countries during your trip!
7. Set up your phone and credit card for international use before you leave
You've just landed on your dream vacation, and guess what? Your mobile phone refuses to find a signal, and your credit card gets rejected. Not what you need to be dealing with on your first day! Before you leave, don't forget to hop onto your Internet Banking to unblock your bank cards for international use. You can also call your mobile service provider and ask them for a temporary package that will allow you to use your phone abroad. Smart thinking!
8. Avoid frying your hair dryer – bring a power adapter!
True story: my American colleague called me as I was on my way to meet her in Rome: "Can you bring a hair dryer?" she asked, with slight panic in her voice. "I just fried mine – and then I fried Jen's!" Here's what went wrong: American appliances use 110 volts, while European appliances run on 220 volts. Newer travel accessories and electronic gadgets are "dual voltage," which means they work in both America and Europe. But if you forget and plug your (older) American hair dryer (or electric razor, or straighteners) into a European socket, well – you won't be using it for the rest of the trip.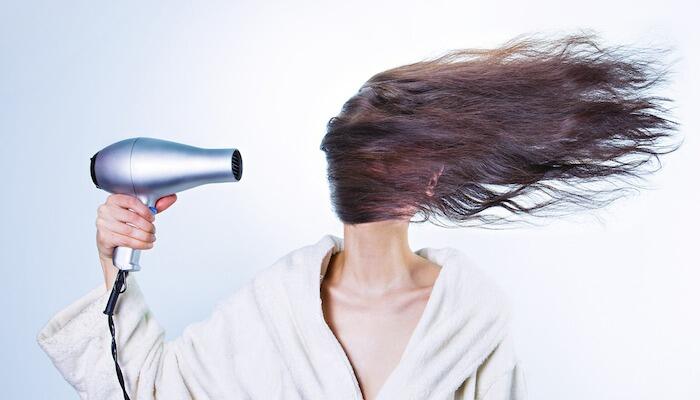 To get around this evident inconvenience, you can buy a separate adapter that converts the voltage running through the appliance. However, do check whether you really need one before buying it, as they're not cheap. You'll also need a small plug adapter that will allow you to use your American (or elsewhere) plug in a European socket. Bear in mind that while continental Europe uses a 2-prong plug, the UK uses a 3-prong plug, so you may need two different adapters depending on where you're traveling.
9. Know when the biggest foodie festivals are taking place across Europe…
As fellow foodies, we know you want to make the most of your travels – which means finding the best cuisine wherever you are. Food festivals are a great way to taste the best a city has to offer (as are food tours, for that matter!) and, luckily for all of us, there are plenty of them across Europe. Here are just a few of our favorites:
10. … As well as other great times to visit!
Amsterdam – King's Day.

The Dutch capital becomes one big street party of orange madness on April 27, the King's birthday. It's absolutely worth seeing, but if you do visit then, be sure to book your flights and accommodation well in advance!

London – Notting Hill Carnival.

London's most colorful street party will be taking place in 2017 on August 27 and 28. Bring your dancing shoes, because you're going to need them!

Prague – Gay Pride.

Getting bigger and better each year, Prague Pride is a week-long celebration, whose grand finale is a parade on the Saturday. In 2017, Prague's Gay Pride festivities take place on August 7-13.

Rome – 2770th Birthday

. Yes, Rome is turning 2770 this year – that's pretty darn old! The Eternal City (almost literally) will be celebrating on April 21 with events, parades, gladiators and much more.

Florence – Calcio Storico Fiorentino.

This ancient, and rather brutal, sport is a combination of soccer, rugby and wrestling – but then played in traditional costume. The final takes place in the Piazza Santa Croce on June 24 and is not to be missed!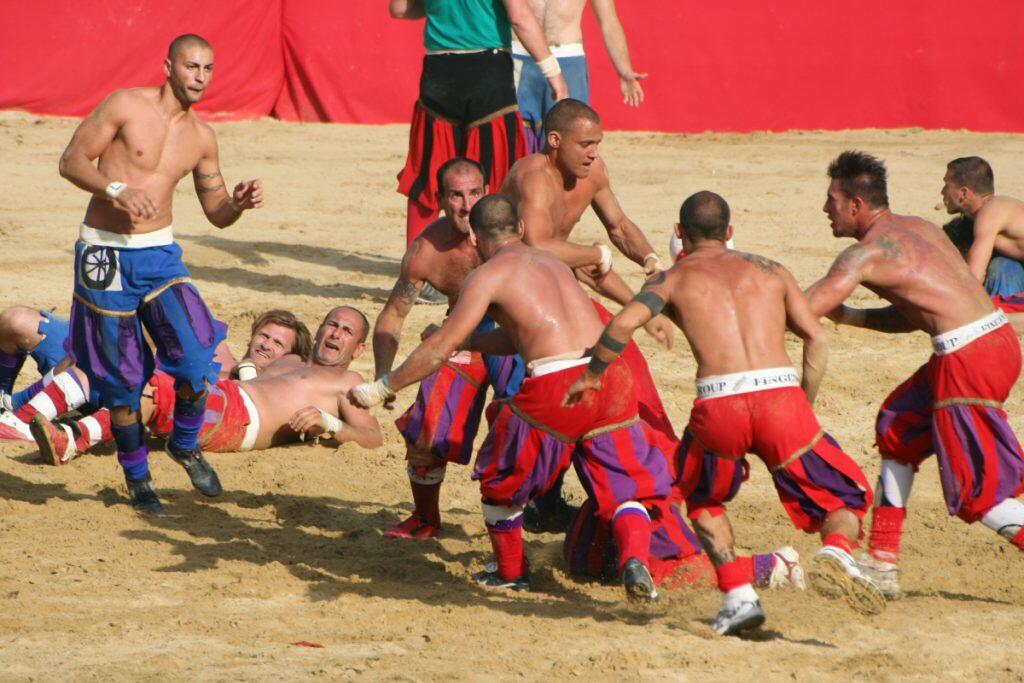 Wherever you're traveling this year, we hope you have a safe journey and an enjoyable time when you get there! We'd love to see you on one of our food tours in Amsterdam, London, Prague, Rome or Florence…