5598 Views
This post was originally published on February 12, 2014 and was updated on October 10, 2016.
Rome is a living, breathing museum of art and history and put simply, one of the most beautiful cities in the world. But with so much to see and do in the eternal city, we've narrowed it down to our Top 5 for you. And if you really want to be sure to get the best Roman experience, make sure you join one of our food tours or culinary activities in the Eternal City!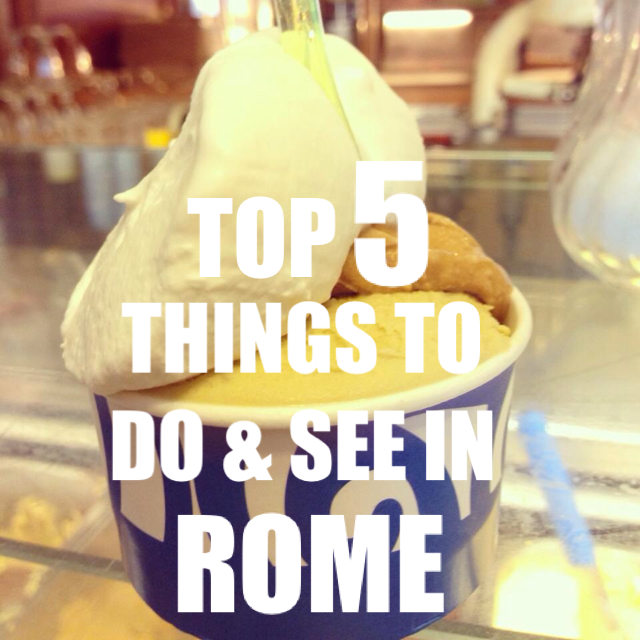 1. Visit the monuments
There's no doubt about it. The first thing anyone thinks about when they visit Rome for the first time are the infinite number of historical monuments and places they will have to visit in the time they have available. It's not always easy, and often not possible because Rome truly has something special in every hidden corner. Besides our trademark monuments such as the Colosseum, St Peter's Basilica, the Spanish Steps and much more, walk onto any of the beautiful piazzas and you will walk right into a Bernini fountain or an ancient obelisk. Make sure you stop by the Trevi Fountain and wish for your next trip to Rome because, trust me, you will need it!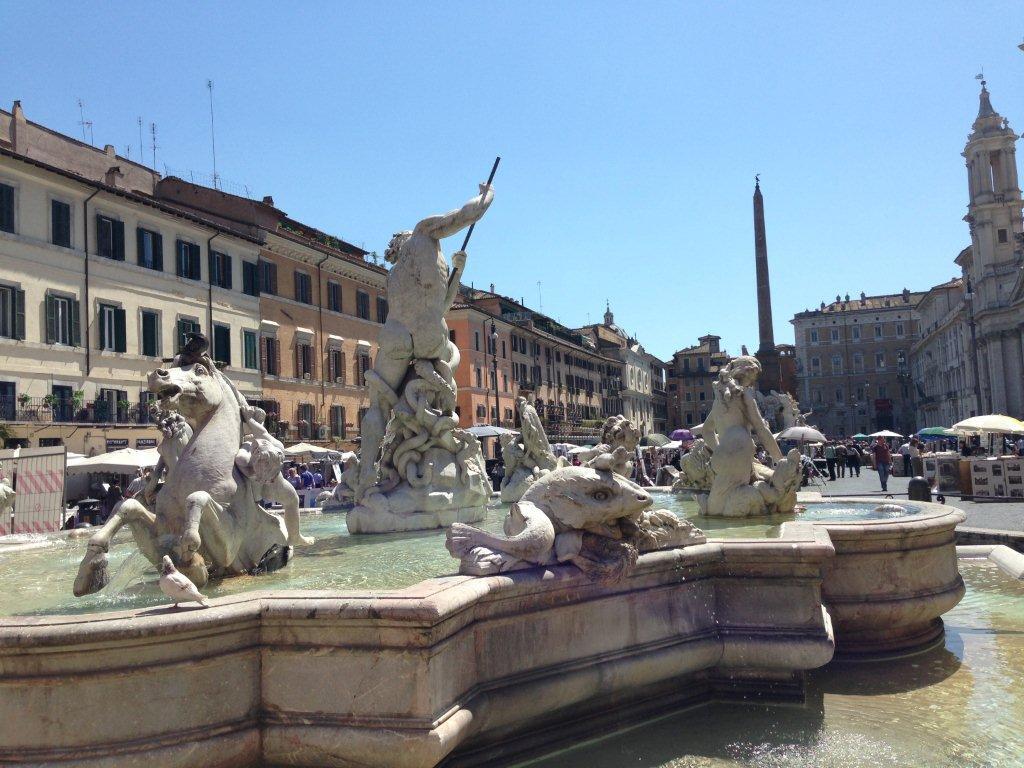 2. Eat gelato
Come rain or shine, there's always time during the day for a quick gelato pit stop, or two, or three! Walk around the city and you are guaranteed to come across one of the best gelato shops in the city. But beware of the tourist traps. Make sure you know your real gelato from the fake stuff. You'll be glad you read that part of your guide book when you take the first bite of your true Italian gelato. Or try one of our Rome tours! Our wonderful tour guides are experts on the matter.
3. Take a walk in the park
The city of Rome has a lot to offer, but don't forget about it's gorgeous parks. Rome's most famous park, Villa Borghese, is found right in the center of the city.  Above piazza del Popolo and all the way across historical center, the park is home to a world of people having picnics on the grass and around the ponds, rollerblading or cycling along the roads, and enjoying the beautiful Roman weather simply strolling along the footpaths.  Don't forget to walk out to the Pincho panoramic balcony, overlooking all of the historical center of Rome. One of the biggest parks in Rome is Villa Ada.  This is the richest park in terms of fauna. Not only does it house a number of different types of trees and plants, but it also offers a skating rink and areas with outdoor exercise equipment. This is one of the most loved areas by Romans.
**********************
Like this? Check out Eating Europe on social media!
With more Italian foodie ideas, mouthwatering pics and much more, you can follow us on…
Facebook | Twitter | Pinterest | Instagram
**********************
4. Have lunch/dinner at a Roman Osteria
When in Rome, eat like the Romans do! Wander into some of the picturesque side streets and you will certainly come across a cozy, welcoming Roman Osteria or Trattoria. These are typically the most informal among the classifications of restaurants. They are often family run and have been around for generations. You will usually notice these places from the loud voices coming from inside, with friendly Italian waiters weaving through the tables with more wine. The food is traditional, hearty Italian and possibly the best you will find in the city. Try Da Enzo al 29 in the Trastevere neighborhood, or Flavio al Velavevodetto in Testaccio.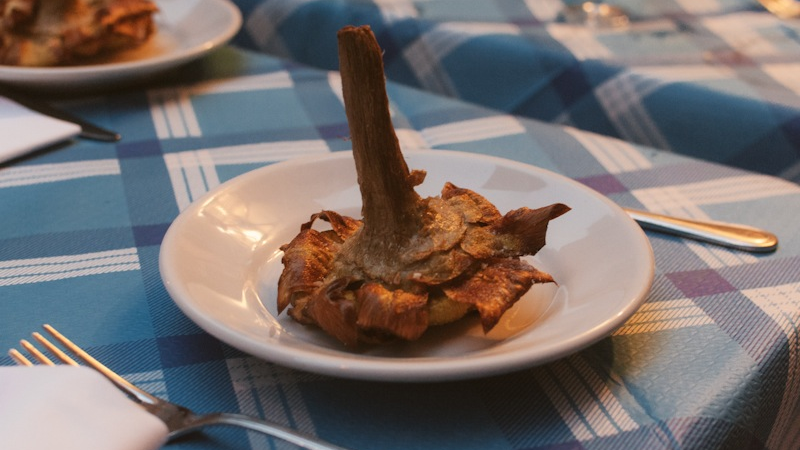 5. Take a day trip
The center of Rome is certainly breathtaking and has plenty to offer, but everything surrounding Rome is equally stunning.  Try heading out in any direction and you'll run into a picturesque medieval town. North of Rome you'll find Lake Bracciano, surrounded by three towns (Bracciano, Trevignano and Anguillara). East is Tivoli and its famous thermal spa. Finally, to the South you will find the Castelli Romani, composed of a number of beautiful towns, each with its own special feature. If you want to head west you will drive straight toward the Roman coast. Choose one of the many beaches filled with music and fun!
* * *
Voted one of the best things to do in Rome, Eating Italy offers both food tours and culinary activities in the Eternal City.