8402 Views
With Prague's excellent reputation for brewing some of the best beer and ales in Europe, it's not surprising that the number of bars is directly proportional to the liters of beer brewed. Whether it be bars for drinking long and cheap, or hidden high-end cocktail bars, Prague can offer you a selection of places to enjoy a good night out with a drink in your hand at all times. Here is a list of some of the most interesting and innovative ones. Not just a beer in a bar…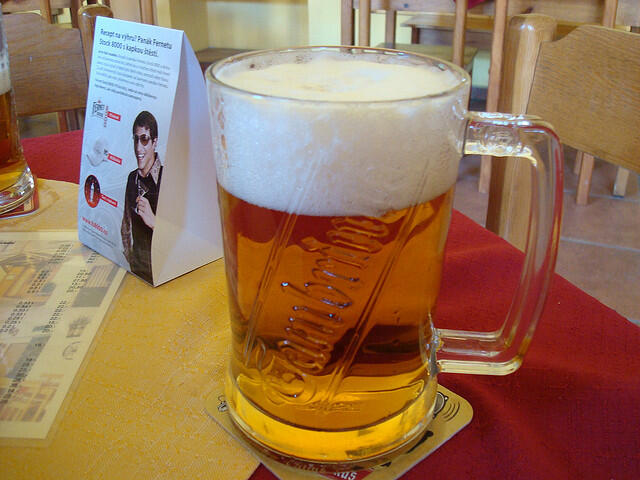 V Jámě 6, Prague 1
Open 1pm-11pm everyday, except Tuesday and Thursday when it opens at 9am. 
Boulder Bar has a particularity that you probably haven't seen yet. The back room is a fully equipped wall-climbing studio, where you can go and work up a thirst before heading back to the front bar and knocking down a few beers. Some of the braver ones have tried it the other way around, but personally, I wouldn't recommend it. Perfect for those who like to work up a sweat and rehydrate with some good Czech brews.
Vodickova 41, Prague 1
Open everyday from 4pm – midnight
Kino Svetozor is small and cozy underground bar in a cinema. A great place for cinema fans to enjoy a drink before or after their show. Better still, the bar is also used as a photography gallery. In fact, the films showcased at this cinema are cultural art films, rather than Hollywood flicks. Overall, a great place for cultural junkies and curious visitors.
Václavské nám 21, Prague 1
Duplex is most commonly described as a huge glass box at the top of one of Prague's tallest buildings. It is also one of the most exclusive restaurant/bars in the city. The place is located in the center of Wenceslas Square, features a gorgeous terrace, and attracts all sorts of clients, including rocker Mick Jagger who celebrated his 60th birthday there.
Lucerna Café
Vodičkova 36, Prague 1
Open Mon-Fri 11am-11pm, Weekends 5pm-11pm
Right in the middle of one of the most famous passages in Prague, anyone sitting at one of the outer tables at Lucerna Cafè can look straight up at the iconic statue of St Wenceslas straddling a dead upside down horse. This is a place to come to if you are looking for a relaxed place to enjoy a drink (not necessarily alcoholic) and watch the passersby while sitting in these unique surroundings. Inside is one of Prague's most popular music clubs.
Veleslavínova 3, Prague 1
Open Monday – Thursday 11-1am, Friday 11-3am and Weekends 12-3am.

The particularity of The Pub? It's not just any old pub where you have to wait in line for your drinks. It is a self-service bar – and each table is set up with its own beer tap! But that's not all. The beer taps are all "logged in" to the system to help you not only keep track of how quickly you and your friends are drinking those beers, but it also connects you to the taps of the rest of the bar (and other bars in the Pub chain) so that you can compete with your neighbors while watching your stats move up and down on the huge screen. Let the games begin!
* * *
Want to explore more of Prague's culinary scene? Learn more about our upcoming food tours through Prague.