23614 Views
In a city hailed for its guanciale (cured pork cheek), pecorino (sheep's milk cheese) and a hearty enthusiasm for il quinto quarto (offal), it may seem daunting to be vegan in Rome. But luckily for vegan diners, it is possible to eat well in the Eternal City: Italian restaurants and markets embrace fresh, seasonal produce and pasta is a given on any menu. Best of all, there are a good number of vegan restaurants in Rome that serve up delicious vegan-friendly cappuccinos, gelato and aperitivo buffets among other things.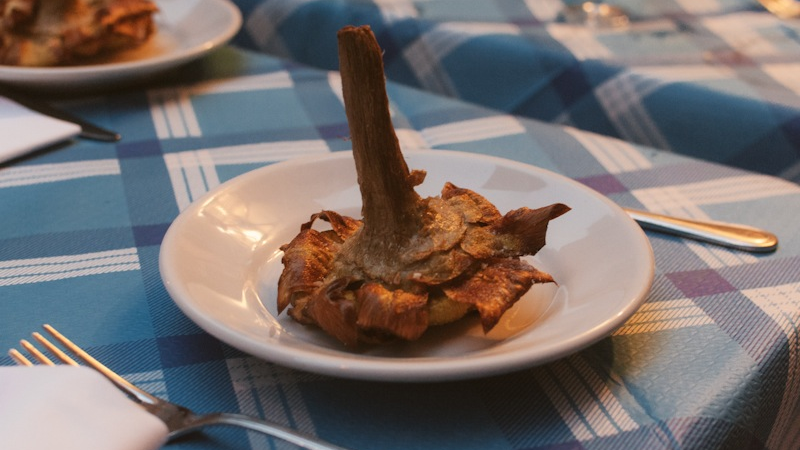 Italian words and expressions for vegans
While many restaurant waiters are able to understand at least a little English, a cheat-sheet of Italian phrases could come in handy if you're vegan and visiting Italy.
Things to avoid:
Formaggio – cheese
Uova – eggs
Latte- milk
Panna – cream
Pesce – fish
Burro – butter
Pollo – chicken
Guanciale, prosciutto, mortadella, maiale – pork
Manzo, vitello, coda – beef
Helpful food phrases:
Sono vegano/a – I'm a vegan
Non mangio la carne e non mangio i latticini – I don't eat meat or milk products.
C'e' carne? – Is there meat?
C'e' formaggio? – Is there cheese?
Ci sono delle uova? – Are there any eggs?
Non mangio prodotti che vengono dagli animali – I don't eat animal products.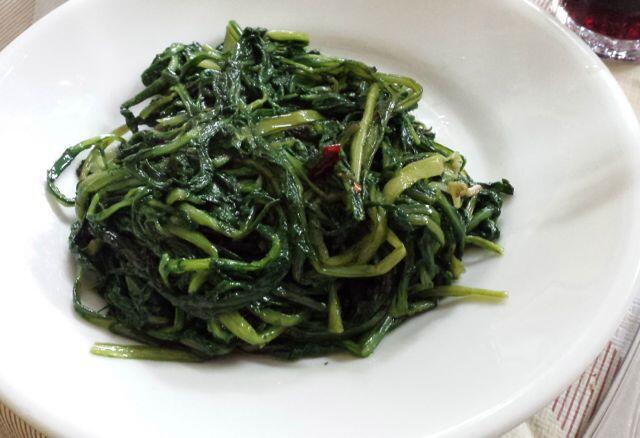 Vegan dishes on Italian menus:
There are always at least a few vegan-friendly dishes on Italian restaurant menus. Look at the antipasti section of the menu for bruschetta, marinated artichokes and olives or the contorni section for fresh vegetables. The primi, or pasta and rice dishes, are another great option for vegans, but make sure the pasta is asciutta (dry) instead of made in house—fresh pasta is made with eggs. Lastly, skip the secondi dishes as they consist of only meat or fish.
Pizzerias are another good option for vegans: authentic restaurants will make your pizza to order, allowing you to easily personalize it. Ask for una pizza rossa senza formaggio and then add veggies as a topping if you'd like.
Here are some dependable vegan dishes found on many Italian menus (depending on the season, of course):
Bruschetta al pomodoro – tomato bruschetta
Caponata – eggplant, tomatoes, olives, onions, and capers fried in olive oil
Pasta al pomodoro e basilico – pasta with tomato sauce and basil
Pizza rossa – pizza with tomato sauce and herbs
Verdure grigliate – grilled vegetables
Minestra di verdure – vegetable soup
Carciofo alla romana – marinated artichokes
Pasta e fagioli – pasta and bean soup (double-check they don't put cheese on top)
Pasta aglio e olio – pasta with hot pepper and garlic
Sorbetto al limone – lemon sorbet (or any sorbet)
Frutta – fruit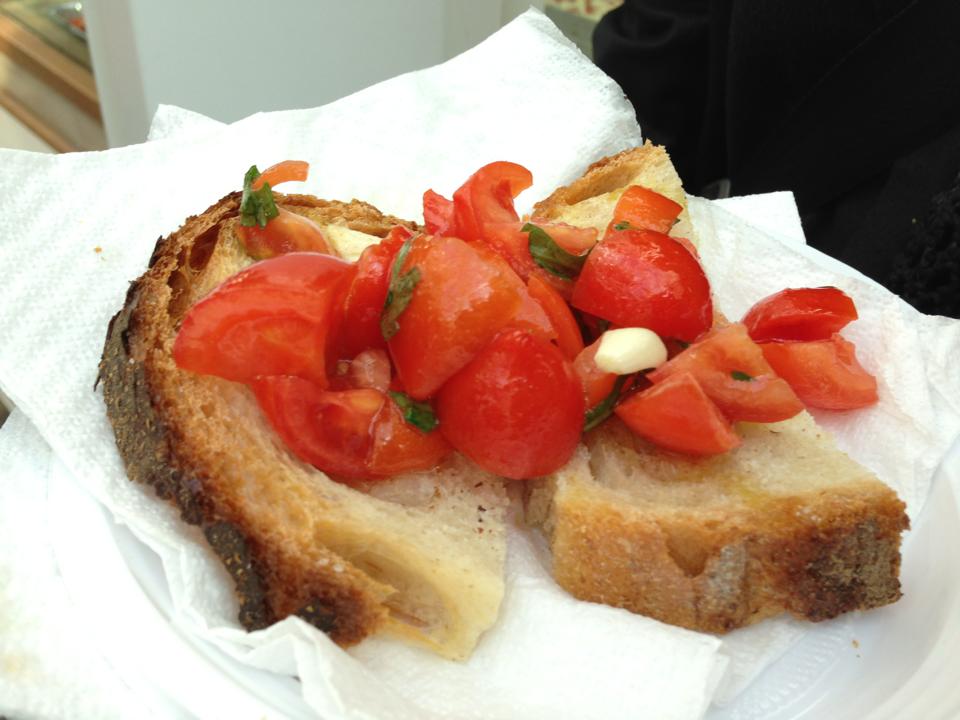 And some vegan restaurants in Rome…
For more tried and true vegan stops in Rome, check out these restaurants below. You may be also interested in our guide to Rome's vegetarian restaurants.
ll Margutta
Open for over three decades, il Margutta is a vegetarian restaurant that offers a variety of vegan dishes. If you see an entree you love that contains cheese or eggs, the restaurant will be happy to substitute ingredients to make it vegan appropriate. Stop by on a Sunday for their brunch buffet and indulge in seasonal stir-fry with soy and ginger, carrot cake and cous cous with spring vegetables.
Via Margutta, 118 (Piazza del Popolo)
Tel 0632650577
Open Mon-Sun, 12:30-3:00pm, 7:00-11:30pm
Universo Vegano
A short walk from Campo de' Fiori, this fast-food style restaurant uses all-natural ingredients to whip up vegan burgers, sandwiches, pizzas, soups and sweets. Try their delicious spirulina pie.
Piazza del Paradiso, 18 (Campo de' Fiori)
Tel 3481004757
Open Tues-Thurs 12:30-3:30pm, 7:30-11:00pm. Closed Monday.
La Capra Campa
Both a vegetarian and vegan restaurant, La Capra's vegan-friendly dishes include seitan kebabs with tzatziki sauce, risotto with radicchio lettuce and almond butter and grilled veggies with hummus and sun-dried tomatoes. Reservations encouraged.
Via Dignano D'Istria, 51 (Flaminia)
Tel 3296656085
Open Tues-Mon, 9:00am-11:00 pm. Closed Mondays.
Grezzo
Vegans can satisfy their sweet tooth too with a visit to this innovative pasticceria. Founders Nicola Salvi and Vito Cortese serve up raw desserts free of refined sugar and dairy, including mousses, brownies, tiramisu, gelato and artisanal chocolate bars.
Via Urbana, 130 (Monti)
Tel 06483443
Open Mon-Sun 10:00am-7:00pm