3703 Views
Few cities in the world can boast the history and fame of Venice. For centuries it dominated the Mediterranean thanks to the commercial strategy of the Doges and the skill of its craftsmen. Romantic, full of history, breathtaking, crowded, melancholy: whichever way you want to define it, Venice remains one of the most fascinating cities in the world.
But could the charm of Venice be costing too dearly? Certainly there is no shortage of splendid hotels and world renowned restaurants in Venice, but value for money is not always guaranteed. So let me guide you through the best hotels in Venice at every price range.
Ca' Sagredo
If what you're looking for is a romantic break, Venice is the ideal city to visit and the 5-star Hotel Ca' Sagredo is the perfect setting for your holiday of luxury and refinement. Ceilings with original frescoes, antique furnishings and magnificent marble staircases are all part of this hotel which is situated in an ancient noble 14th century palazzo overlooking the Grand Canal, right across from the Rialto Market. The hotel is home to much of the art collection of the Sagredo family, so be sure not to miss a single detail of this Renaissance palace. Do also take the opportunity to sample the delicious Venetian cuisine in their open-air restaurant with a breathtaking view of the Grand Canal.
Campo Santa Sofia 4198/99, 30121 Ca' D'Oro – Venice
+39 041 241 3111
casagredohotel.com
Rooms start from around €190 per night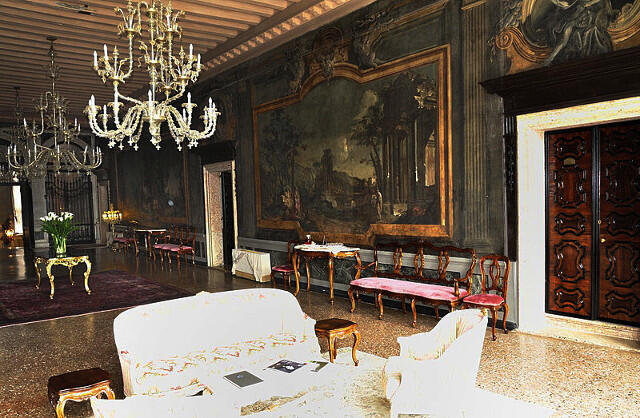 Palazzetto Pisani Boutique Resort
A newly renovated 16th century palace, Palazzetto Pisani Boutique Resort is the ideal location for a stylish holiday, overlooking the Grand Canal. When stepping out onto one of their balconies, you can admire the Accademia Galleries on your right and the Basilica Della Salute and the Guggenheim Museum on the left. The ambiance and comfort coupled with the delicacy of the service always make guests feel like they are at home. The rooms are simple and refined at the same time.
San Marco 2814, 30124 – Venice
+39 041 523 2550
palazzettopisani.com
Rooms start from around €150 per night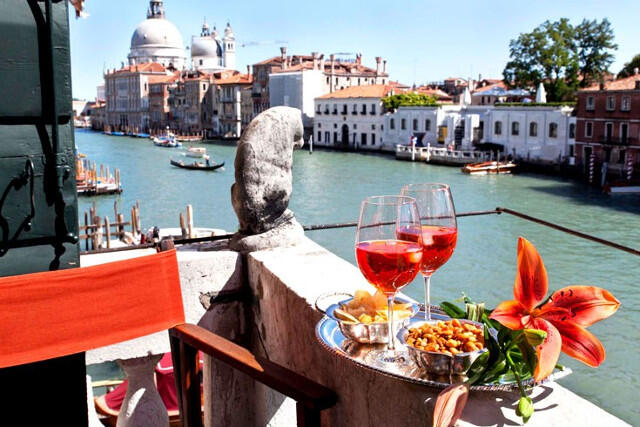 Excelsior
If you want to experience Venice but at the same time get away from the summer crowds, the Hotel Excelsior on the island of the Lido of Venezia is the perfect location for you. Built in 1908 on what, at the time, was just a sandy islet on the edge of the city, this exclusive 5-star Moorish-style hotel blends luxury, history and tradition to give you an unforgettable experience. Surrounded by golden beaches and lots of trees, it combines an atmosphere of the Belle Epoque with a sophisticated modern ambiance. This is the location also of the Venice Film Festival in September, and is the hotel in which many famous Hollywood stars love to stay during this important event.
Lungomare Marconi 41, 30126 Lido di Venezia – Venice
+39 041 526 0201
hotelexcelsiorvenezia.com
Rooms start from around €250 per night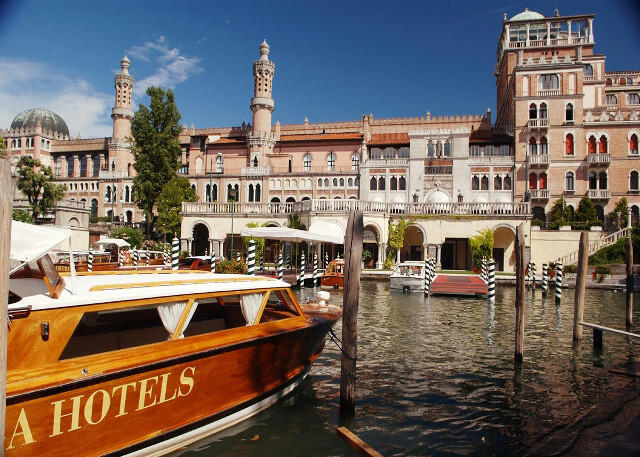 Generator Hostel Venezia
Generator Hostel Venezia is located on the island of Giudecca and is a converted large grain store that has been very recently renovated. It is a very contemporary hostel that offers budget hospitality associated with high standards of service and design. The hostel offers private rooms as well as shared dorms, with stunning views of the lagoon of Venice. They also have a café and restaurant.
Fondamenta Zitelle 86, 30133 – Venice
+39 041 877 8288
generatorhostels.com
Rooms start from around €15 per night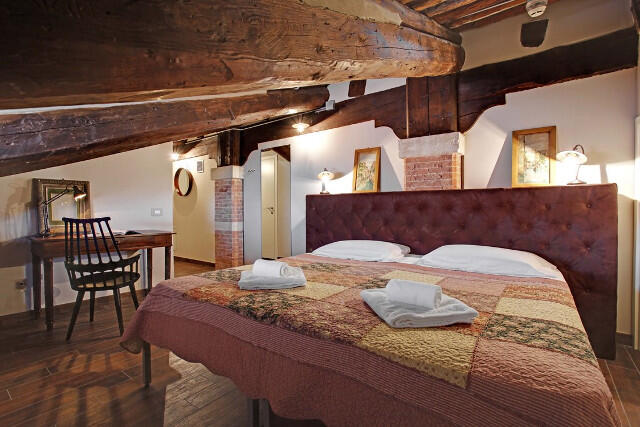 Hotel Palazzo Abadessa
Located in the heart of Venice, in a characteristic area near Ca' D'Oro, Palazzo Abadessa is a Venetian boutique hotel, built at the end of the 1500s, surrounded by a lush garden dotted with statues. It offers the enchantment, magic and charm of its 4 centuries of history, bringing you back to the glories of the golden age of Venice. Each suite is originally and exclusively decorated with silk fabrics, antique mirrors and period furniture.
Calle Priuli, Cannaregio 4011, 30131 – Venice
+39 041 241 3784
abadessa.com
Rooms start from around €150 per night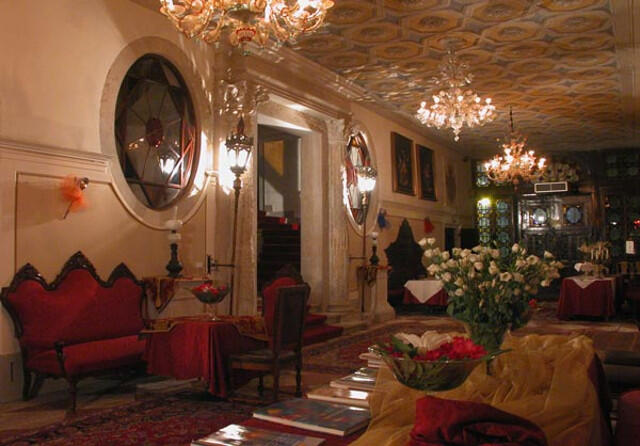 Sarah Cruise
Stay in Venice with a unique view: sleep on a boat! Ideal for those with the spirit of adventure and who like to try new experiences. Spend a few nights on a boat docked on the island of Giudecca: Sarah Cruise is a modern motor cruiser, finely furnished in an antique, predominantly wooden, marine style of yesteryear. What better way to see Venice from the water?
Via Trento 1/B, 33080 Fiume Veneto – Pordenone
+39 329 702 2269
sarahcruisevenezia.it
Rooms start from around €85 per night
Venissa
Venissa boutique B&B is located on the island of Mazzorbo, a small island which is home to sports facilities, gardens and fields, closely connected to Burano via a long wooden bridge. The property has a restaurant and 6 double rooms, all with hardwood floors, beamed ceilings and views of the vineyards and orchards on the Venice Lagoon. The rooms, all doubles, are all different and named after the islands of the North Lagoon. They offer 2 booking formula options: Comfort or Hostel. A Comfort overnight stay includes breakfast, a private bathroom and wifi; a Hostel stay includes the use of a shared bathroom.
Fondamenta S. Caterina 3, 30142 Mazzorbo – Venice
+39 041 527 2281
venissa.it
Rooms start from around €100 per night