2381 Views
Amsterdam is not just worth a visit in the summer when the canals are brimming with life and the streets are an ants' nest of cycling activity. This charming city also has a lot to offer to its winter visitors. Wrapped up warm, there is nothing nicer than a stroll along the canals. It gets even better after dark, when the arched bridges are lit up and the sparkling lights reflect in the water. Amsterdam's love affair with bringing light to the darkest of seasons doesn't stop there. For the third year running, artists from far and wide have come to the Dutch capital to illuminate the city during the winter months. Find out more about their light installations, as well as further inspiration for your perfect winter weekend in Amsterdam…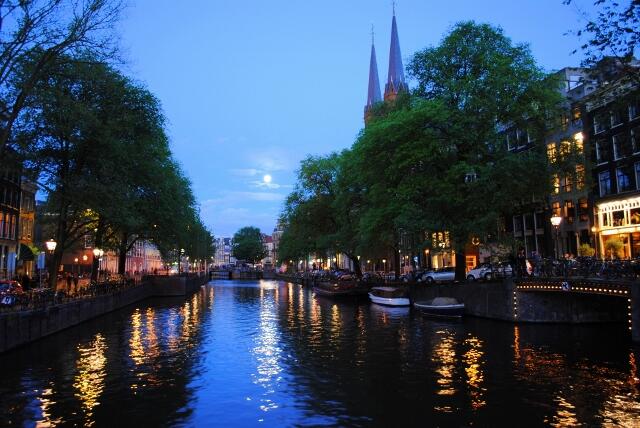 Friday afternoon/ evening
Start off your trip to Amsterdam with one of the best views the city has to offer. Just a stone's throw from Central Station, you can kick off your weekend lounging in a cozy armchair, cocktail in hand, gazing out across the rooftops. The Sky Lounge sits atop the Hilton Hotel in the newly constructed Oosterdok area. A sleek rooftop bar, the Sky Lounge is the ideal place to get your bearings of Amsterdam and toast to a wonderful weekend ahead.
Oosterdoksstraat 4
020 5300875
skyloungeamsterdam.com
Open: Sun – Thu 11 am – 1 am; Fri and Sat 11 am – 3 am
Leave behind the ultra-modern Oosterdok and head to the old heart of town. The Jordaan was built to house Amsterdam's working classes in the 17th Century and is now one of the most charming and exclusive parts of town. It oozes with the typically Dutch chocolate box houses that lean this way and that, and the numerous cafes and restaurants in the area offer some great dining options. We'd recommend you check out Balthazar's Keuken. This small, down-to-earth restaurant offers a weekly changing, 3-course menu with a choice between a meat or fish main course. All dishes are seasonal and created with much care by chefs Karin and Alain.
Elandsgracht 108
020 420 21 14
balthazarskeuken.nl
Open: Wed – Sat 5.30 pm – 10.30 pm
Saturday
Skip breakfast and head straight back to the Jordaan for its buzzing weekend market. Every Saturday the area around the Noordermarkt fills up with stalls. From an organic food market to weird and wonderful vintage finds, the Noordermarkt has it all. You'll also be able to fill your bags with some great foodie souvenirs like stroopwafels and Gouda cheese.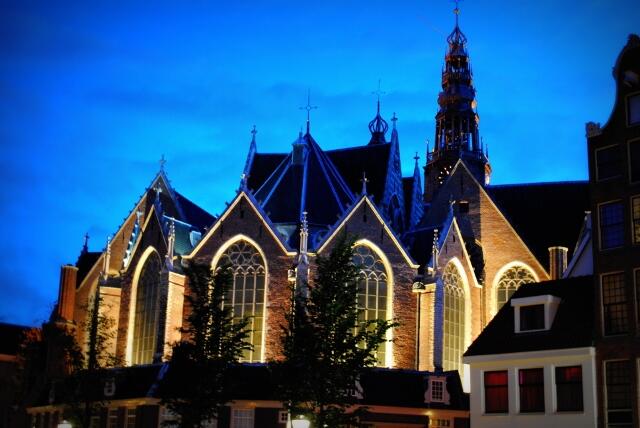 At 11 am, join Eating Amsterdam's Jordaan Food & Canals Tour: a 4-hour stroll through the Jordaan during which you'll get to taste 12 authentically Dutch dishes. It includes a one-hour private boat trip cruising through Amsterdam's world-heritage canals to complete the quintessentially Amsterdam experience…
Once the guide has dropped you off again at Prinsengracht around 3 pm, you should be perfectly energized for a little spot of shopping. The 9 Straatjes is an area in the south of the Jordaan spanning 9 little streets in which local shopkeepers have come together to create a shopping experience that is quirky and unique. The small boutiques range from a bead shop to a design bookshop to many unusual fashion shops and everything in between.
Head to the ferry terminal behind Central Station to catch a ride across the Ij where the elegant Eye Film Museum building beckons you to watch the sun set from its bar and restaurant. The ferry to Buiksloterweg gets you across the water in a matter of minutes (for free!), and once on the other side you'll get to enjoy a gorgeous view. Sit back, order a glass of wine and relax.
IJpromenade 1 ( if using GPS navigation, enter 'Tolhuisweg 5', because many navigation systems have trouble finding the 'IJpromenade')
020 589 1400
eyefilm.nl
Open: Sun – Thu 10 am – 1 am; Fri and Sat 10 am – 2 am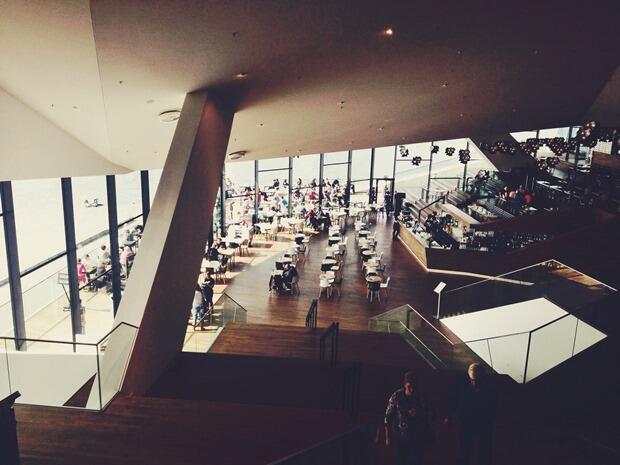 Once it is dark and your feet are up for the next challenge, return to the other side of the river for the Illuminade walk. For the third year running, Amsterdam has invited a brigade of international artists to bring light to the darkest time of the year. The Amsterdam Light Festival runs from the November 27 through January 18, and features a variety of light installations such as The Re(bi)cycle Dome constructed with 300 bicycle rims and a light source energized by a water pump; illuminated serpents slithering through the canals; and a gigantic campfire. All 20 installations are dotted around the canals in Amsterdam's East and you can find the full route online.
Sunday
Give your feet the morning off and take to the water again – this time for brunch! G's has come up with a perfect 2-in-1 combo: every Saturday and Sunday they offer G's brunch cruise, a 2-hour canal cruise plus brunch on board. Now, G's is not any old place but a really nice place that specializes in boozy brunches. Bloody Mary, ahoy!
reallyniceplace.com/
G's cruise departs at 11 am or 1.30 pm every Saturday and Sunday in front of the Anne Frank House
You can reserve a spot via [email protected] or just show up 10 minutes before the tour and hope for the best 
You certainly couldn't visit a city that boasts 500 museums and not visit one. Amsterdam is home to some of the most bizarre and unusual museums but if you are only here for the weekend and only have time for one, you should certainly make it the Rijksmuseum. Amsterdam's oldest museum recently re-opened after a 10-year renovation process. The journey through the Dutch past starts even before you set foot inside to admire the 8,000 items on display. The building alone is awe-inspiring and features many quirky details, such as a relief of the architect Pierre Cuypers peeking around a pillar on the south side of the building. Inside, it is not just the Vermeers and Rembrandts that will invite you to while away the day in this magnificent museum.
Museumstraat 1
rijksmuseum.nl
Open: daily 9 am – 5 pm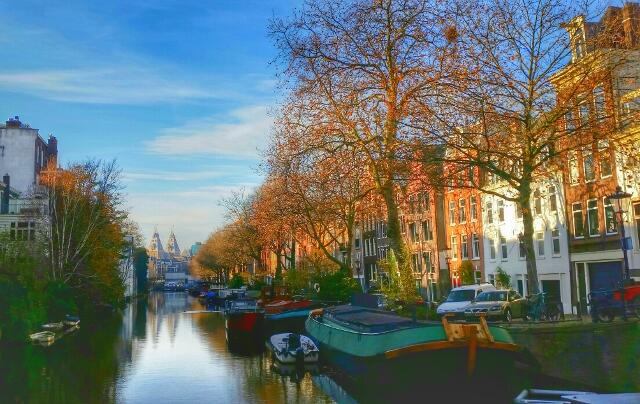 Just a stroll away from the Rijksmuseum is the luxurious Conservatorium Hotel. Their Dutch Masters Afternoon Tea continues the cultural part of your trip and is the perfect ending to a perfect weekend. The bite-sized dishes are inspired by Dutch heritage and pay homage to the glorious Rijksmuseum.
Van Baerlestraat 27
020 570 0000
conservatoriumhotel.com
Served daily between 3 pm – 5.30 pm