1828 Views
We are thrilled to partner with Linda and Steve at Rome's premier eco-hostel, The Beehive for their "Why should you be living La Dolce Vita" winter photo competition.
Just by submitting a creative pic, you could be in the running to win:
For full competition details visit The Beehive blog and get snapping. You could be joining us before you know it!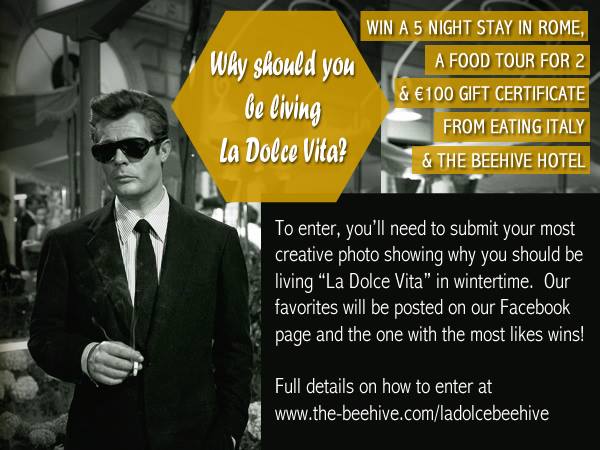 * * *
Winter is such a magical time in Rome and a great time to visit. And while it's still busy you'll find slightly less of a crowd at the monuments and museums.
Here are some of my 5 favourite things to do in Rome in the winter months.
How to Enjoy Rome in the Winter
Enjoy the Holidays
The official holiday season in Rome starts from 8 December with Christmas lights turning on along some of the cities main streets and in areas like Trastevere. Nativity scenes can be seen in Piazza Venezia and later in the month in St Peter's Square. Piazza Navona comes alive with a Christmas market featuring a negatively merry-go-round fairy floss stands, decorations and more.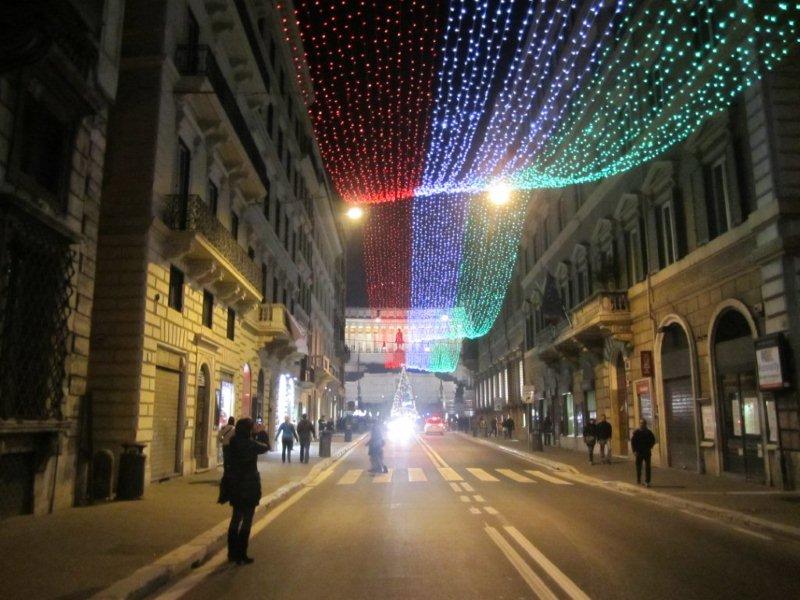 Go Shopping
Winter sales in Rome start in January. For your high street brands like Zara, H&M, Gap etc head to Via del Corso. The luxury fashion designers (Prada, Dior, Armani etc) are located on Via dei Condotti and for cool vintage or unique boutique shopping check out Monti or Via dei Giubbobari near Campo de Fiori.
Eat!
Food is so seasonally based in Italy and Rome is no exception. Grown only in the region of Lazio, it's now time for Puntarelle in Rome. This endive like vegetable is served traditionally with an olive oil and anchovy dressing. Tortellini con Brodo alla Romana (beef filled pasta parcels cooked in broth) will keep you warm and you'll see Pasta e Ceci (pasta served with a creamy chickpea sauce) in the menu.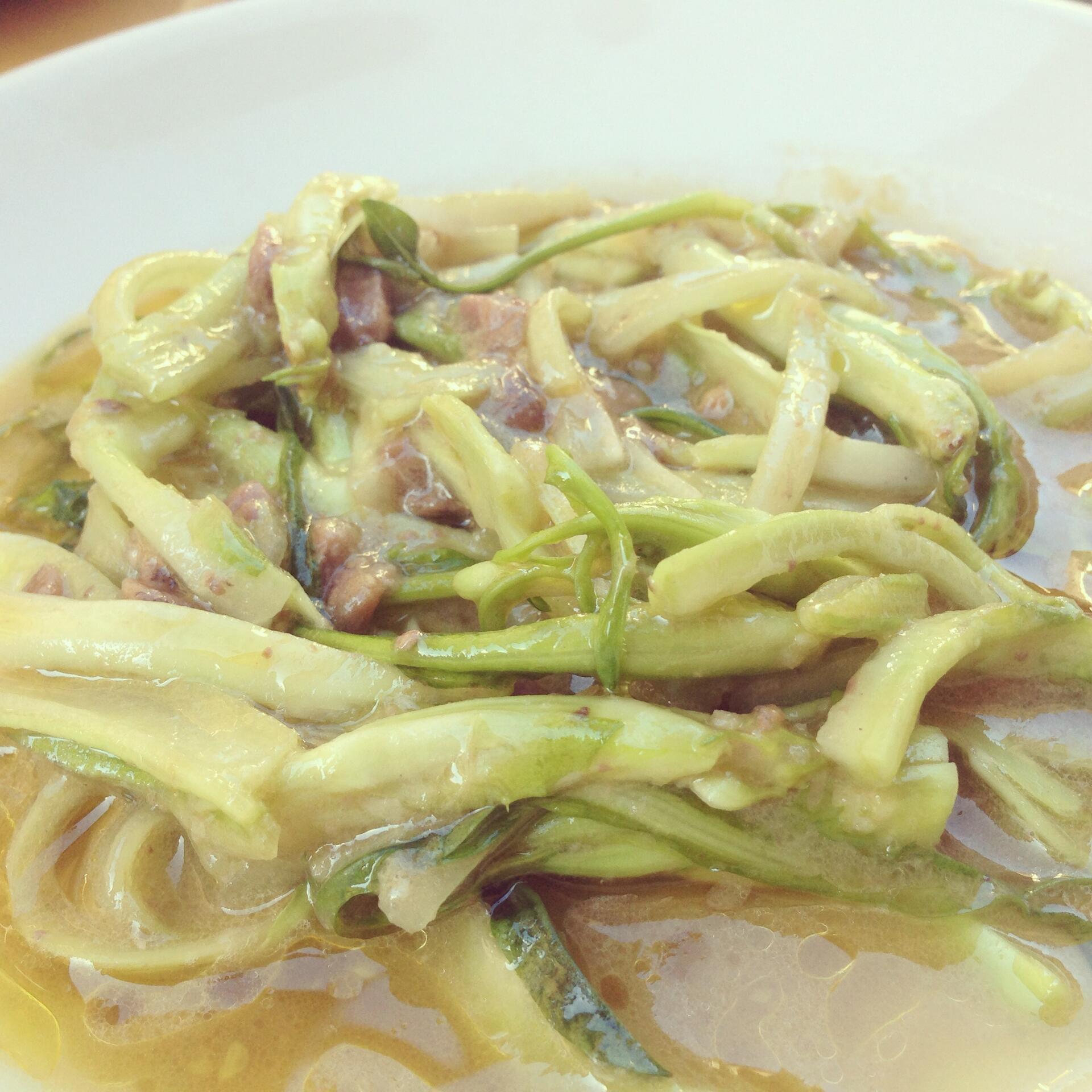 Get to a Soccer Match
The Italian Serie A soccer (football) runs right throughout the colder months and a visit to the Stadio Olimpico might just be in order for an unforgettable sporting experience. Located just north of the city, the stadium is home to two teams, AS Roma (the best team in the city!) and Lazio. Identification is required for booking of tickets which can be done in advance at the stadium or at a Roma or Lazio outlet (there are a few located in the city centre).
Check out the Museums
Swap your outdoor activities for a museum and here you're super spoilt for choice. For modern art visit Maxii or National Gallery of Modern of Contemporary Art and for art and archeology head to Michelangelo's Capitoline Museum.
* * *
While Autumn has been strangely warm this year, winter temperatures (although much milder than north Europe) are on their way. So if you're going to be in town be sure to pack that heavy coat, gloves and scarf! Oh and submit your pics for a chance at winning your very own Roman (winter) Holiday and one of our food tours.
Hope to see you in Rome soon!