8195 Views
When you're set on a day of sightseeing at the Vatican it can be difficult to find a great place to eat authentic, local food amidst a sea of over-priced tourist spots with pushy hosts. Luckily we're always here to help you avoid the tourist traps! Here's a run-down of the best places to eat near the Vatican.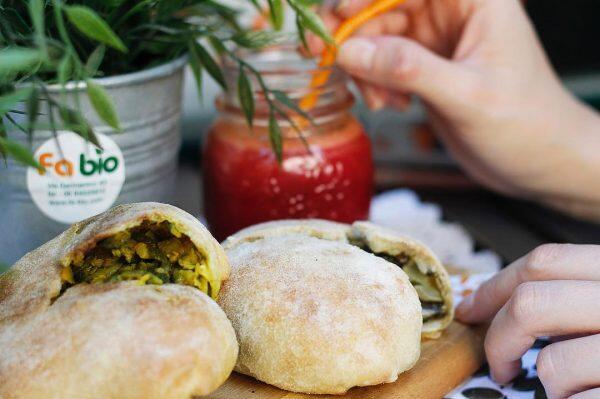 If you're craving a fresh alternative to pasta and pizza, head to Fa-bio. The name literally translates into 'do organic' so naturally this take-out spot located on the edge of Vatican city specializes in tasty, organic lunches. Owners, Fabio and Claudio, come from different gastronomic backgrounds but share a passion for fresh, delicious, organic food. As such their menu is inspired by whatever local ingredients are in season so it changes daily. Its freshly made salads, sandwiches, smoothies and juices can be enjoyed on one of their few bar stools if you can grab one or taken away. If you're not sure what to order Fabio and Claudio will be more than happy to recommend something!
Address: Via Germanico, 43
Opening times: Mon-Fri: 10:30am-5:30 pm; Sat: 10:30am-4pm; Closed Sun.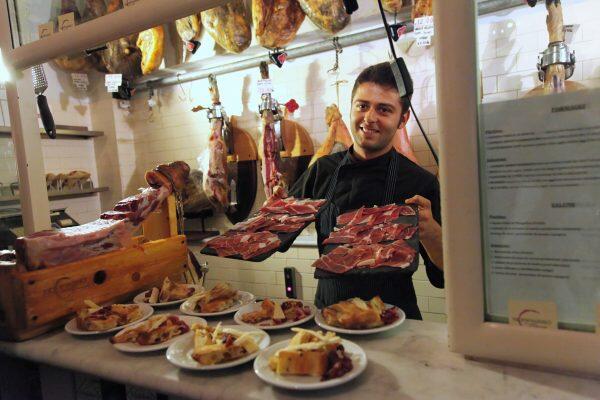 Located in the Prati area, this cool yet casual restaurant is one of the best in the whole of Rome. Both its interior and menu fuse contemporary and rustic elements effortlessly. Vaulted stone ceilings, aged wine barrels and hanging prosciutto hams in the charcuterie booth are juxtaposed with the foodie haven's warehouse windows, suspended light bulbs and a sleek marble-top bar, which give the space a modern, chic edge. Il Sorpasso's menu which changes daily presents a fresh take on classic dishes but you can also just head there to enjoy some antipasti and aperitivi. Similarly if you're just in the mood for a glass of vino and some antipasti, Il Sorpasso has a nearby sister wine bar called Passaguai which is equally stellar.
Address: Via Properzio, 31/33
Opening times: Mon-Fri: 7:30am-1am; Sat: 9am-1am; Closed Sun.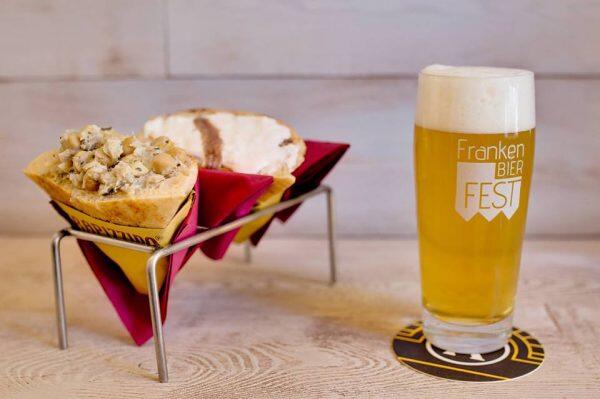 Let's face it you'll definitely need a beer after dealing with the crowds at the Vatican but Be.Re. is also a great pre-sightseeing pit-stop. Manuele Colonna, who played an integral part in establishing Rome's craft beer scene, is one of the bar's owners which is why locals as well as brewers and beer aficionados from around the world have been flocking here since it opened in December 2016. In addition to over 15 tap beers, half a dozen cask ales and a selection of bottled beer, the craft beer bar serves Rome's hottest street food trend, trapizzino. The name combines "pizza" with "tramezzino" (a triangular sandwich served in cafes), and unlike the calzone, the trapizzino is stuffed with your desired filling after the bread has been baked. You can visit the place where trapizzino was invented on the Testaccio Supper Stroll tour!
Address: Via Vespasiano, 2
Opening times: Mon-Sun: 11am-2am.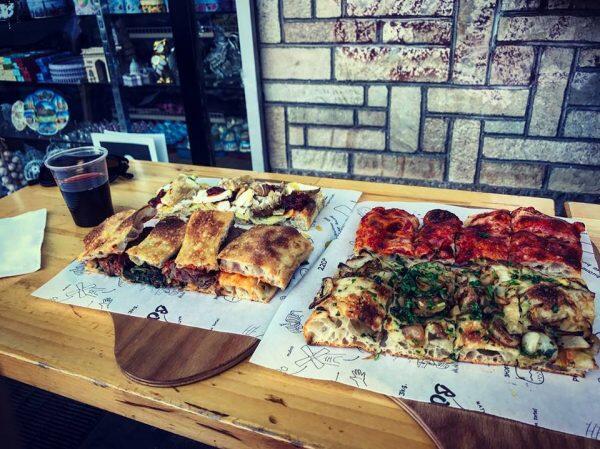 Even if you're not a Roman yourself, you may have already heard the buzz about Pizzarium. Foodies in the know, including Anthony Bourdain, come here to grab a square of the city's best pizza when they're in town. Run by Rome's pizza king, Gabriele Bonci, Pizzarium is known for its thick dough topped with creative combinations of fresh, seasonal ingredients, served on paper trays. Look forward to sampling original combinations of carciofi (artichoke), mortadella, fiori di zucca (zucchini blossoms), fennel, figs, coppa (Italian dry-cured pork), foie gras and rabbit. If you're looking for a quick, authentic lunch or dinner head here but don't be surprised if it's packed!
Address: Via della Meloria, 43
Opening times: Mon-Sat: 11am-10pm; Sun: 12pm-4pm & 6pm-10pm.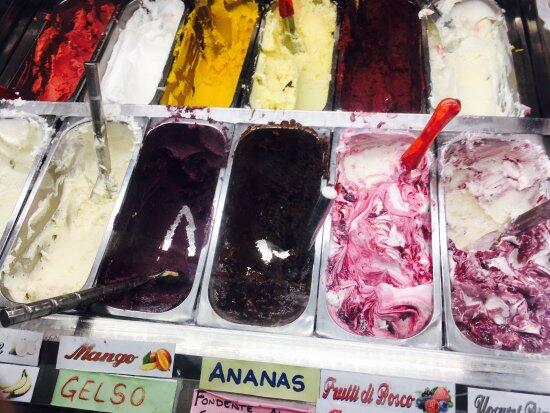 Ice-cream makers Gianni and Antonell opened Gelateria Old Bridge a stone's throw from St. Peter's Basilica and the Vatican Museums 25 years ago. Since then the artisanal gelateria has used only the finest, hand-picked ingredients to make its now famous ice cream. Its innovative flavors as well as its natural ingredients draw in long lines of happy punters every day. We recommend the ricotta pistacchio praline, Amaretto di Saronno, trifle, and banana gelatos and the strawberry or green apple sorbets!
Address: Viale dei Bastioni Di Michelangelo
Opening times: Mon-Sat: 10am-2am; Sun: 2:30pm-2am.
There's only so much you can fit into a short trip to Rome, so if your plans include both a visit to the Vatican and wanting to eat authentic, local food – we've got just the food tour for you! Join us on our Vatican Area Tour for Foodies and uncover local haunts in the shadow of St. Peter's Basilica and the Vatican Museums which serve both traditional Roman classics as well as some of the city's newest food trends like trapizzino and Italian craft beer! Find out more and book your place here!
Departs: Mon, Fri & Sat at 10am
Duration: 2.5 hours