3981 Views
Barberini is a cafe and bakery on Via Marmorata that stops passers-by with its window display of cakes. The brightly frosted cakes are unusually shaped: there's a big yellow Sponge Bob with a goofy smile, a Mickey and Minnie Mouse, and a Chanel purse. Inside the cafe in the display case, the sweets available are more refined. There are handmade cornetti (the Italian version of a croissant, usually filled with some sweetness like nutella), small pastries filled with cream or chocolate, and little fruit-filled cakes. Everything looks fresh, and delicious and it's hard to not want to take a bite of everything.
Barberini is the best local place on Via Marmorata to stop for a sweet snack and coffee. The cafe was opened in 1934 by the Barberini family, hence its name. Stand inside for the time it takes to decide which sweet to eat, and you'll realise that many of the customers are greeted by name. It's a busy place, with several people working behind the counter, each with their own role to play. There's Isabella who runs the cash register and takes orders for cakes and Paolo who makes the coffee.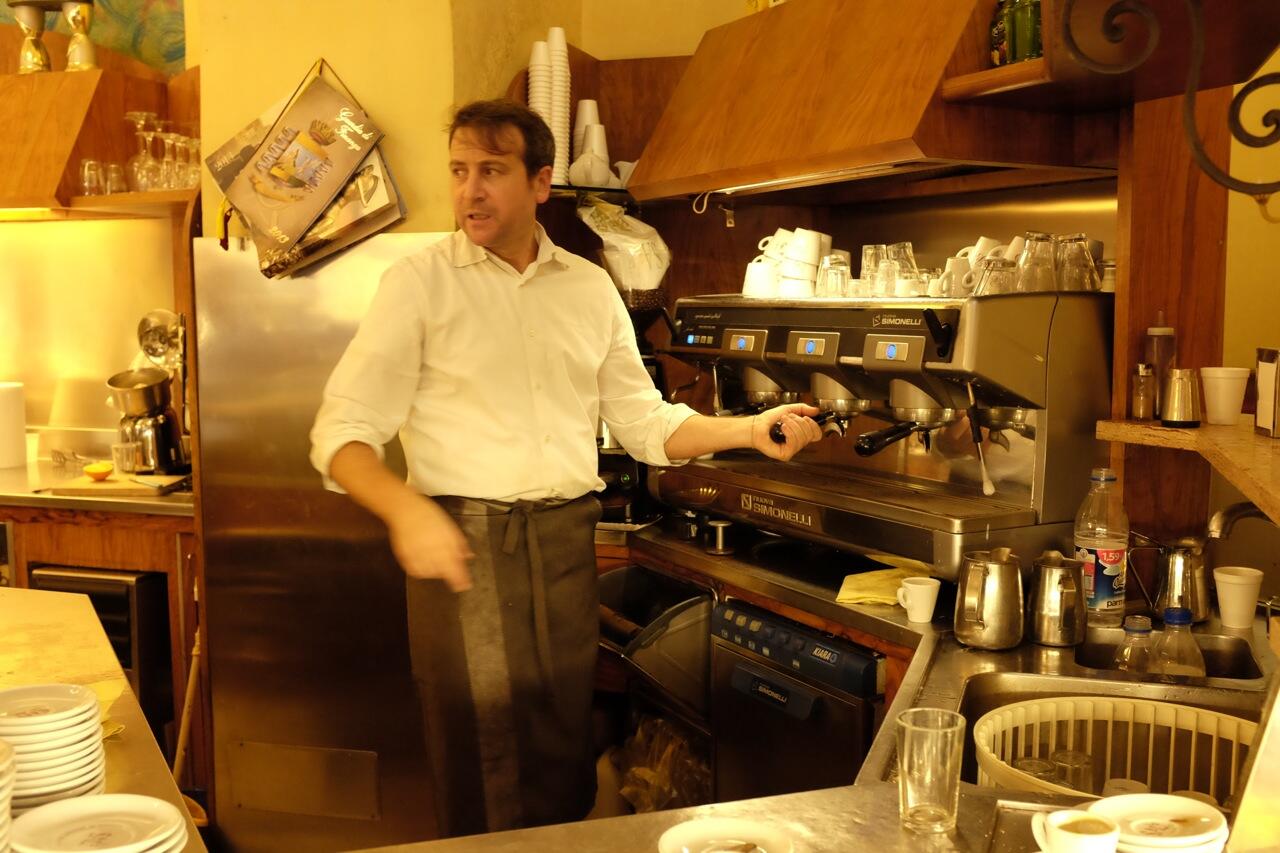 It's Paolo who fields my questions as to why Italian coffee is so special. "It's because of the barista who makes it," he answers modestly. Paolo has been serving espresso for fifteen years. In Italy, making coffee is a profession and an art. There are certain rules that every good barista knows for making a tiny cup of espresso just as the client wants it: about 3.5 grams of espresso grounds are used per cup—measured by the electronic grinder into the filter—and it should take between 19 and 21 seconds for the espresso to pour into the cup set below the spout.
And just as there are rules for the barista, there are rules for the coffee drinker. A cappuccino is paired with a cornetto for breakfast, while after lunch you should order a caffè (or espresso). Some Italians claim that you shouldn't drink milk after lunch because it's bad for digestion. But Paolo wasn't committed to that theory and said instead that it's not pleasant to drink a cappuccino after lunch because it is too heavy. For whatever reason, Italians are never seen indulging in the bigger beverage after meals and always prefer a quick shot of espresso.

Paolo said there are as many ways to order a caffè as there are personalities. You can get it lungo or long, which will almost fill the tiny cup with espresso; machiato means topped by milk, usually hot but try it with cold milk in the summer; corretto is the addition of a drop of liquor, such as grappa or an amaro, added to warm you up; al vetro, in the glass, is served this way because apparently glass is cleaner than ceramic, though it gets cooler faster; marocchino has both a little bit of milk and chocolate; and finally normale—just plain normal. If you're feeling especially adventurous, try a combination of some of the above.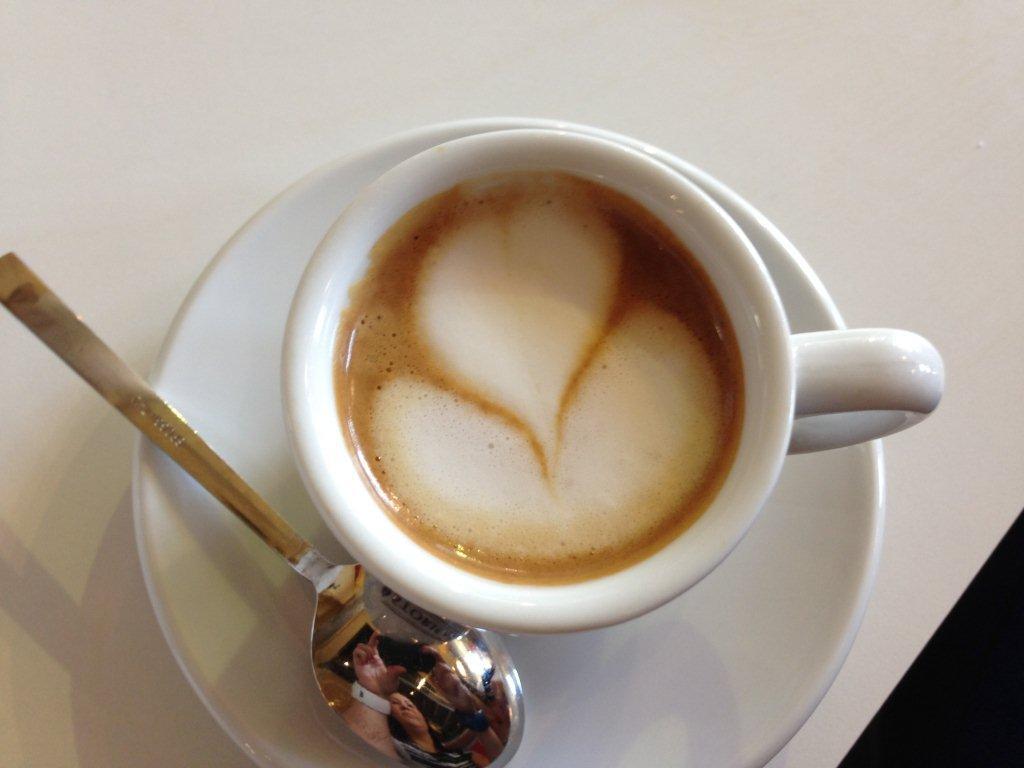 While I was talking to Paolo, the people who supply Baberini's coffee, Sau, had something to add about why Italian coffee is so special. Gabrielle Olfiro was taking a break over an espresso with his boss Piero Sau, the owner of the company. He explained that Italians in different parts of the country prefer a different kind of coffee. Romans, he said, like their coffee to be full bodied, complex and topped with a good crema that is hazelnut coloured. The beans that are ground and filtered to provide exactly this are from seven different countries and are 20 percent Robusta and 80 percent Arabica.
But to me, it all tastes like good coffee. From the coffee beans to the people who make it, at Barberini you're assured of getting a delicious cup. And of course, don't forget the pastry (or the Sponge Bob cake)!
* * *
Voted one of the best things to do in Rome, Eating Italy Food Tours offer a Rome walking food tour through one of Rome's oldest and most characteristic neighborhoods. Visit Testaccio on one of our walking tours.