8552 Views
This post was originally published on July 13, 2015 and was updated in November, 2017.
Have you ever discovered an incredible meal abroad and dreamt about recreating it in your own kitchen? Well, these Prague cooking classes can help make that goal a reality. With a focus on traditional dishes and friendly environments, these professional instructors prove that recreating the flavors might even be easier than remembering the proper pronunciation of some Czech dishes.
Chef Parade
A cooking class at Chef Parade starts with an (optional) trip to the fresh farmer's market to find your ingredients. Then you'll spend your morning preparing a 3-course lunch menu of your choosing. Start with soup made from potato and mushroom (bramboračka), garlic (česnečka), cabbage (zeľňačka), or dill with vegetables and sour cream (kulajda). Main course options include goulash with dumplings or traditional potato pancakes (bramboráky), and you'll finish with sweet fruit-filled dumplings. With two locations in the up-and-coming neighborhoods of Holešovice and Žižkov, these classes can accommodate groups of up to 100 people. Meals include 2 soft drinks and an optional wine pairing.
Bubenské nábř. 306/13, Hall 36, Prague 7
Husitská 56, Žižkov, Prague 3
+420 605 559 985
chefparade.cz
Price: €99 for 1 person, €169 for 2 people, €79 per person for 3+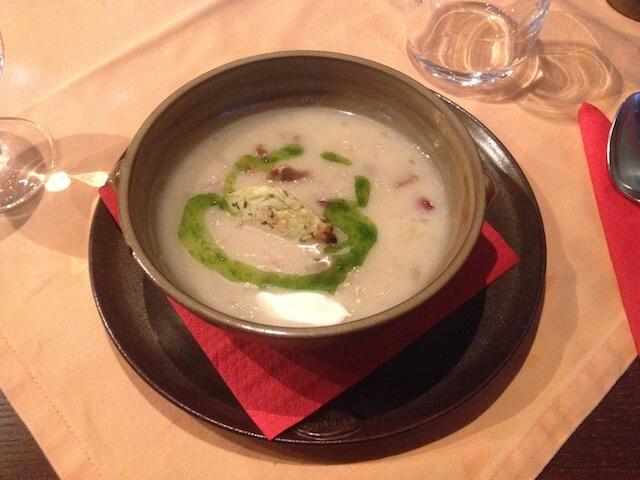 Cocina Rivero
The Cooking for Tourists course at Cocina Rivero offers an introduction to local Czech delights. This 3.5-hour cooking class teaches guests to make ham rolls with horseradish cream to start, followed by a traditional potato and mushroom soup (bramboračka). The main course is a beer beef goulash with dumplings, finishing with mini berry pancakes called lívance for dessert. Unlimited soft drinks and 3 local beers per person accompany the meal. Visitors can also pick up culinary skills in international flavors with an extensive array of classes including Indian, French, Turkish, Spanish, Thai and vegetarian cuisine.
Soukenická 23, Prague 1
+420 774 485 511
cocinarivero.cz
Price: €55 per person
Looking for inspiration for your Czech cooking class? Try our Prague Food Tour to get a taste of local cuisine and culture!
Ola Kala
Ola Kala's class list includes lessons in sushi, steak, French, and Thai food in addition to Czech cuisine. For the traditional Czech dinner menu, you'll make Bohemian cabbage soup with paprika sausage, followed by veal cheeks in wine with potato puree, a traditional cream sauce used in the Czech specialty svičková, and cheesy fruit dumplings for dessert. Visitors can also learn to perfect 2 staples of the Czech diet with a 2-day course specializing in soups and sauces.
Korunní 1779/115, Prague 3
+420 777 270 199
olakala.cz
Price: around €130 (3,600 CZK)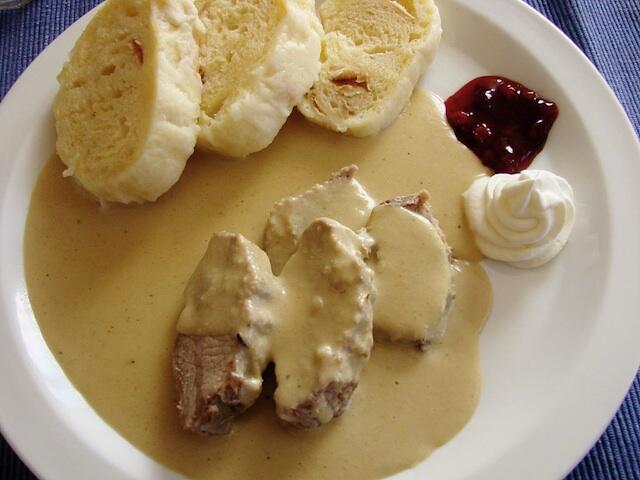 Prague Home Cooking Class
Tereza Molkova teaches traditional Czech cooking in the comfort of her own kitchen. The menu is customizable with soup options like cabbage (zelňačka), creamy dill (kulajda), garlic (česnečka), or potato and mushroom (bramboračka). Main courses include roast duck with dumplings and sauerkraut, meat or fruit dumplings, Czech schnitzel (řízek), and stuffed peppers (plněná paprika). Tereza picks visitors up at their hotel or residence, and the 3-course Prague cooking class is accompanied by discussions of Czech culture, history, and tradition.
K Červenemu Vrchu 845, Prague 6
+420 736 248 860
praguecookingclass.com
Price: €69
**********************
Discover the hottest new entrants to the Prague food scene, Prague's best loved dishes and the city's best craft beers on our Prague food tours!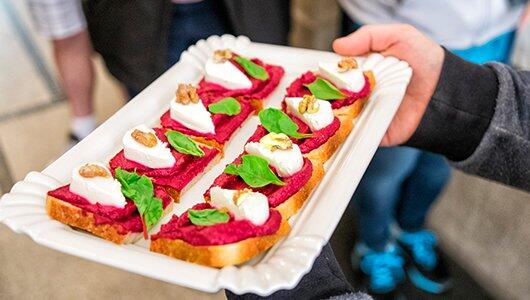 With Czech foodie ideas, mouthwatering pics and much more, we're on…
Facebook | Twitter | Pinterest | Instagram
**********************
Prague Cook & Meet
If you're looking for a social element with your culinary education, and you'd like to try a neighboring country's cuisine, Prague Cook & Meet's non-profit, home-kitchen environment is a good bet. The menu changes weekly, but always focuses on Italian cuisine, with starters, main courses, dessert and drinks, taught in a local home near the Prague Castle. Upcoming evenings include gnocchi and prosecco, Italian BBQ, and a quiche party. A limit of 12 guests keeps these classes feeling intimate.
Liborova 24, Břevnov, Prague 6
+420 739 587 039
cook-meet.com
Price: around €25 (690 CZK) for one, or €45 (1190 CZK) for two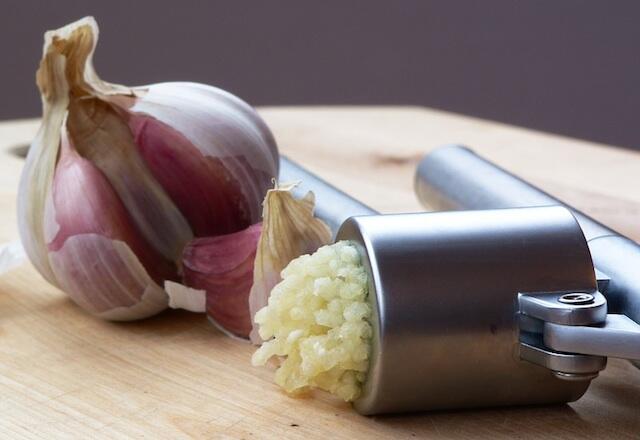 Planning your trip to Prague? Explore the city's culture, history, and food by taking our Prague Food Tour or our Craft Beer & Food Tasting Tour for incredible Czech delicacies!