4787 Views
A marble stone's throw away from the Colosseum, the neighbourhood of Monti used to be overlooked by tourists. But it is now known as a funky, hipster area of the city with new bars, shops and restaurants springing up seemingly weekly. Normally, a reputation like this would scare me and have me running for the hills, or certainly to somewhere less modish. But, this is Rome and Rome is far too old for trendy foolishness. So instead, I view Monti as a pretty, cobblestoned, vine-covered labyrinth that, despite its relatively new cool label, still hangs on to its neighbourhood feel. Walk around the streets, sigh and wish, like me, that you lived there. Monti is also home to some of the best shops in Rome. And while you're there stop for a while at one of its many bars and pretend you are a local. Here are some of the best and coolest bars in Monti to try.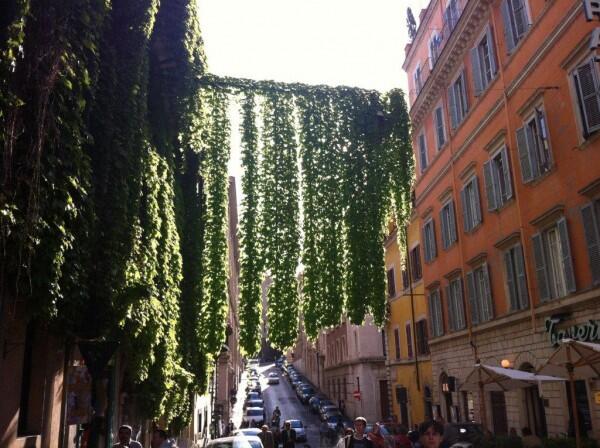 Monti's Coolest Neighbourhood Bars
2 Periodico
Built from the remains of an old garage, 2 Periodico is good for all times of the day. I've been here for tea, aperitivo, drinks and even a bookclub meeting. Although the last time I went, there wasn't a great choice of wine. Though 2 Periodico does serve a decent brunch, aperitivo and good cocktails. Recently extended into a large back room with space for live music, it's a good all rounder.
Via Leonina, 77
8am-2am
.2periodicocafe.it
Al Vino Al Vino
With its walls lined with row upon row of wine bottles and with over 500 wines to choose from, Al Vino Al Vino should have something to please every palate. There is a limited but very good range of snacks to accompany all that wine: olives, plates of cheese, ham and an excellent caponata (or aubergine stew) will keep you from going hungry while you drink.
Via dei Serpenti 19
5pm-1am
Black Market
Dark and dingy in the best possible way, Black Market has comfy squishy chairs, dark corners and a relaxed atmosphere in which to sip your wine. There is a good and unusual aperitivo (less of the pizza and dry pastry snacks here and more of the creative) with themes such as Seafood Sunday or Meatless Monday. See their website for details of their regular music events.
Via Panisperna, 101
5pm-2am
blackmarketartgallery.it
Casa Clementina
Go past the bar, through the curtains and you'll step back in time. You'll find yourself in a 1960s living room where you can sit on the floor student house-party style in a room complete with 60s kitsch furniture that even includes a TV. The bar area retains a more stylish feel, and the lively atmosphere and music make Casa Clemintina a good late-night stop. During the day, pop in for tea and cake and a spot of wifi.
Via Clementina, 9
12pm – 2am

Farfiuche
l walked past this place so many times before I ventured in (at the wrong time of day with shutters down, it does not look a promising place for a drink). However, after 6pm if you're looking for something more relaxed in a quieter end of Monti away from the bustle of the main square, this is the place for you. With a huge range of wines and decent food including an above average aperitivo, Farfiuche is little gem.
Via Madonna dei Monti, 28
6pm – 1am
fafiuche.it