4604 Views
Recently I was working for a few days at the World Expo in Milan. I was at the Etihad Alitalia Pavilion with Tourism Australia, working with Australian Aboriginal chef Mark Olive. Cooking demonstrations were done each day with Mark using herbs and spices indigenous to Australia, all of them new to me. He cooked kangaroo, fish wrapped in paper-bark, and even gnocchi – utilizing a variety of these herbs and spices in each dish. Samples were handed out after each cooking show and it was great to see everyone show such enthusiasm over tasting something new. All except one Italian man, visiting the Expo with his wife and another couple. Every time I offered him something to taste, he refused with a look on his face that bordered on revulsion. He even refused to taste the macadamia nuts! I jokingly asked if he was saving himself for the kangaroo fillets, to which he replied a very affirmative, "Absolutely NOT"! His wife then told me that he only ever eats Italian food (his wife and friends, on the other hand, tasted everything).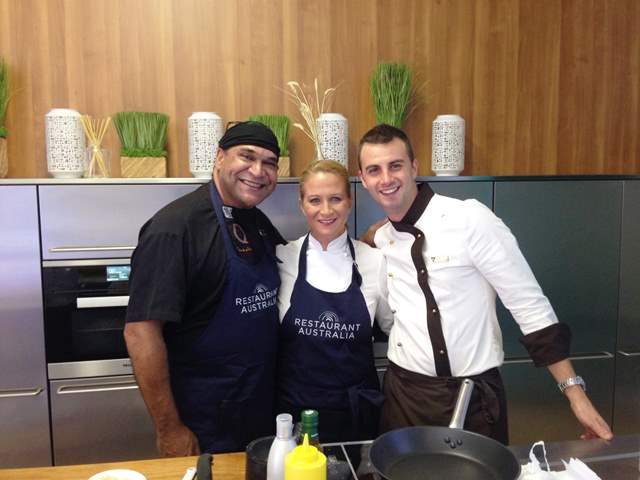 I felt a little sorry for this man, and wondered if he realized he was missing out a bit from his day at Expo. I would have thought that part of going to such an event was the opportunity to experience other cultures, but especially foods from countries we might not otherwise get to visit. Then I thought: how can this man even enjoy travelling overseas?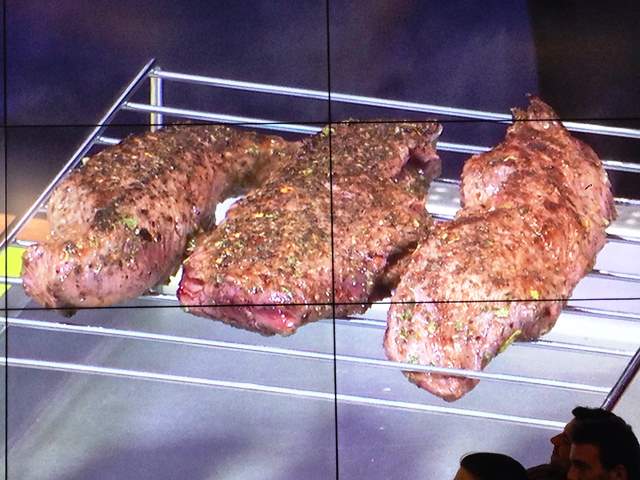 How to Be a Foodie Traveler
Today, many of us are self-proclaimed "foodies". When we travel to another country, we study the sights before we leave, creating the best itinerary to make sure we get the most out of our holiday. I think that now more than ever, many want to also experience the food, and there isn't a better way to do that than by throwing yourself completely into the culture and eating like a local. Holidays are sensory experiences; we see, feel, smell…. so surely tasting is just as important!
I have always told my children that they can't look at a plate and declare that they don't like what they see. They must at least taste it, and if they really don't like it, nobody will obligate them to continue eating. I think we adults must adapt the same practice when travelling. I will usually try anything, although I may not want to know all the details initially. The first time I tried pajata (a traditional Roman dish of the intestines of milk-fed veal which, when cooked, reveal a tasty creaminess inside which is the milk that hasn't been digested), I didn't really appreciate the detailed description from the waiter of what I was about to eat. I told him that he could tell me every detail, but after I had finished eating. (It was delicious, by the way, although a very particular taste.)
Eat Like a Local
I think if you want to avoid the touristy restaurants that boast local cuisine, but serve disappointing examples of it, you really need to do a little research. If you don't know anybody local who can take you to their favorite haunts, I would prefer to do a food tour of the city, thereby knowing I am getting the best possible culinary experience in a short amount of time. Eating "like a local" can help you understand and appreciate a new culture better. You will most probably discover not only some new dishes, but also new ingredients. You may not realize it at the time, but these experiences can change the way you cook when you get home, or even allow your dinner parties to be a bit more exciting and diverse. Searching for ingredients could also allow you to discover new food stores in your own neighborhood!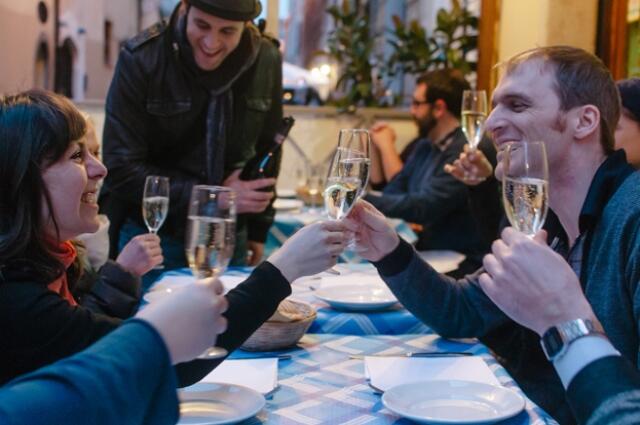 Cultural Immersion: Food First!
There is nothing like flavors and aromas to invoke nostalgia for a past holiday, to help you enjoy and re-live again and again a fabulous vacation. Don't underestimate how valuable it is to immerse yourself into a culture food first. Nobody wants to be like the Italian searching desperately for a bowl of pasta (like mamma makes it) while in Asia, or the American who complains because they can't find a good hamburger in Italy!