7529 Views
I'll be the first person to tell you that Italian food is the best and most delicious cuisine of them all. There's nothing I like more than a plate of bucatini all'amatriana with pecorino cheese, or a Margherita pizza, or a cannolo for dessert. That being said, there are times when I miss the variety of cuisine that you find in restaurants abroad, and the surprise that comes with opening a menu and not knowing exactly what you're going to find. In contrast, Roman restaurants (and Italian restaurants in general) usually do not stray from the dishes that characterize their regional cuisine. For example, there is almost no need to open a menu when dining in a typical Roman restaurant, as you know they will offer the usual Roman fare (spaghetti alla carbonara, cacio e pepe, etc). If you find that you need a break from Italian cuisine during your time in Rome, we have you covered – there are a variety of ethnic restaurants in the Eternal City to remedy your Italian food overdose.
Akropolis (Greek)
Located in the picturesque neighborhood of Trastevere, Akropolis offers savory and satisfying dishes like chicken souvlaki, gyros, and slow-cooked lamb with prunes, honey, and almonds. All dishes are served with warm pita bread. For dessert? Baklava, of course.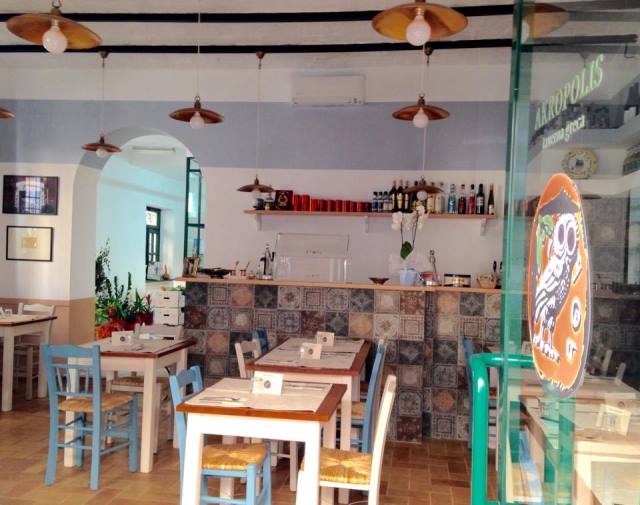 Via di S. Francesco a Ripa 103
+39 0658332600
akropolistavernagreca.com
Open: Tue – Sun 7.30 – 11 pm
Mesob (Ethiopian)
The dishes served at Mesob are intensely flavorful and spicy, and the meatless dishes (braised lentils and vegetables) are just as good as the meat-based dishes, making this restaurant a perfect choice for vegetarians and carnivores alike. All dishes are meant to be shared, and eating with your hands is encouraged – njera, a typical Ethiopian bread, accompanies the meal.
 Via Prenestina 118
+39 3382511621
mesob.it
Hours: Daily 7 pm – 12 midnight  
Homebaked: Grandma's Kitchen (American breakfast)
Need a break from the usual coffee and cornetto? Look no further than Homebaked, which offers American breakfasts like pancakes and bacon. Homebaked also specializes in American desserts like brownies, cupcakes, and apple pie.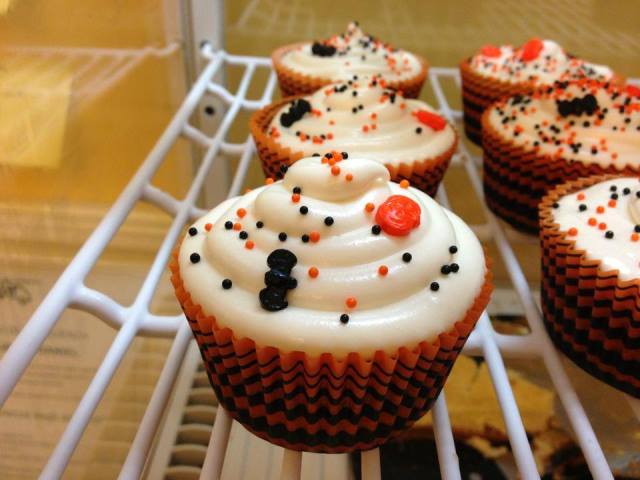 Via Fratelli Bonnet 21
+39 3381371344
homebaked.it
Open: Mon – Thu 7.30 am – 7.30 pm, Fri 7.30 am – 4 pm, Sat 8 am – 4 pm, Sun 10 am – 3 pm
La Cucaracha (Mexican)
Conveniently located right near the Cipro subway stop and a short walk from the Vatican, La Cucaracha serves up delicious Mexican dishes like cochinita pibil (roast pork,) tacos, and enchiladas (the enchiladas verdes are my favorite). The restaurant is decorated with bright colors and Frida Kahlo-esque artwork. If you eat here on a Tuesday, there is live Mexican music while you enjoy your meal. Reservations recommended.
 Via Mocenigo 10
+39 0639746373
lacucaracha.it
Open: Mon – Sat 6 – 11 pm
Nanù – Bagel Bar di Roma (Bagels)
I had tried quite a few places in Rome that claimed to have good bagels, but had always ended up disappointed – one was too soft to be an actual bagel, another was served with powdered sugar and fruit as it if were a dessert (!), and still another was completely bland. I am now happy to say that I have found a place that serves bagels that live up to my American standards, and not far from the Vatican at that. Nanù Bagel Bar serves up regular bagels in classic flavors like poppy seed and sesame, as well as a few more creative ones like squid ink and paprika, plus bagel sandwiches, organic fresh juices, salads, and wraps.
 Via Varrone, 2/C
+39 0668301736
nanubagelbar.it
Open: Mon – Sat 11 am – 9 pm
Sitar (Indian)
I've tried lots of different Indian restaurants in Rome, and my hands-down favorite is Sitar. Located in the artsy neighborhood of Monti, Sitar serves up Indian classics like samosas, chicken tikka masala, and palak paneer, as well as my personal favorite, chicken korma – not to mention all different types of naan bread (the highlight of any Indian meal). Added bonus: the wait staff here is extremely friendly and accommodating.
 Via Cavour, 256/A
+39 0689026710
sitar-roma.org
Open: Daily 12 noon – 3 pm, 7 pm – 12 midnight
Sora Lia (Burgers)
My search for a good burger in Rome was similar to my search for a good bagel – none were quite up to par. The search ended with Sora Lia, which serves flavorful, juicy burgers on homemade buns with your choice of toppings and a side of house-made potato chips. Bonus: these burgers are reasonably priced compared to others I've had, which can easily be as expensive as €12-14.
 Via Anastasio II, 440 (not far from the Cipro subway stop)
+39 0639726001
Open: Daily 11 am – 11 pm
Temakinho (Brazilian/Japanese)
Also found in the Monti neighborhood, Temakinho serves up Brazilian-Japanese fusion food, more specifically sushi with Brazilian flavors: tuna, salmon, and sea bass rolls are paired with ingredients like mango, coriander, lime, and other tropical ingredients. Temakinho also serves a variety of Brazilian beers. Reservations recommended.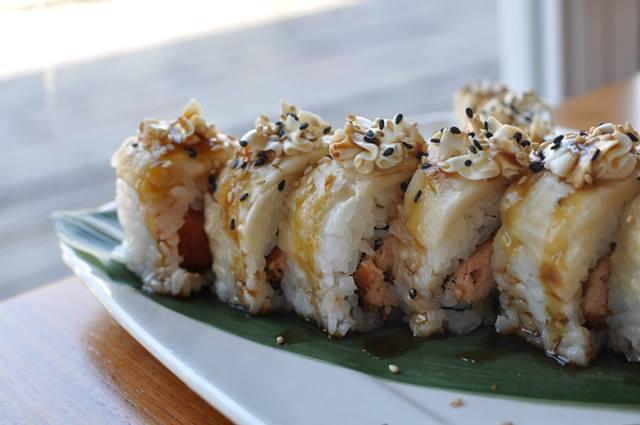 Via dei Serpenti, 16
+39 0642016656
temakinho.com
Open: Daily 12.30 – 3.30 pm, 7 pm – 12 midnight
Thai Inn (Thai)
Specializing in Thai and Malaysian dishes, the pad thai, dumplings, and spring rolls served at Thai Inn are the perfect antidote to your pizza and pasta hangover, and delicious at that. Added bonus: diners are brought sliced carrots and cucumbers with a peanut dipping sauce to munch on while they decide what to order.
 Via Federico Ozanam, 94
+39 0658203145
Open: Mon – Sat 6.30 – 11.30 pm, Sun 12 noon – 3 pm, 6.30 – 11.30 pm