16160 Views
Long walks around Rome can take it out of you. Sometimes a little something sweet is the perfect pick-me-up after one of our Rome walking tours. When that sugar craving strikes, pass on the gelato and try one of these two delectable desserts instead.
Maritozzi may be the most romantic pastry in all of Italy. The name translates to "almost married," and is derived from an age-old wedding tradition. Perhaps as a symbol of affection, a token of good luck, or a last-ditch effort to gain some favor with the future in-laws, Roman grooms present these sweet treats to their bride and her family during their engagement.
However, pending nuptials are not required to enjoy these sweet buns. Locals of all ages and relationship statuses enjoy the soft pastries, which are made with sugar, eggs, almond extract and candied orange peel and then filled with rich whipped cream. Simple yet utterly satisfying. Most pastry shops serve them fresh daily.
For a particularly mouthwatering maritozzi head to Barberini. Via Marmorata 41; 39-06-5750869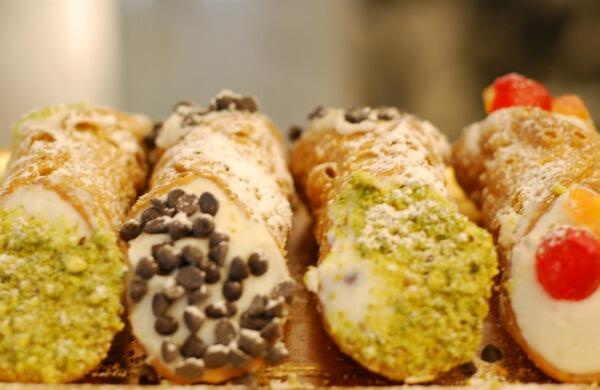 Cannoli
This famous dessert originated from the island of Sicily, created as an added indulgence for the Carnevale celebrations. Close in appearance to a miniature burrito, tube-shaped shells of fried pastry dough are traditionally filled with a sweet, creamy ricotta filling. Nowadays, you can pick from a variety of flavors including pistachio and chocolate chip.
For the best cannoli experience, make sure the shell is not filled until the pastry is ready to be served.
The ever-crowded Bar Mizzica is great for a late night snack (open till 10pm). Via Catanzaro 30; 39-06 4423 6024
Do you have a favorite dessert to eat when visiting Rome?