14563 Views
Generally when you think Rome or Italy even, you think pizza and pasta. But Italy is of course home of some of the most loved sweets in the world. Think tiramisu, cornetti, cannoli… the list goes on. We know that the French are known the world around for their delicate sugary creations but there is one difference between their sweets and Italian ones – and yes I'm biased – Italian sweets are better. There – ok, I've said it! Perhaps a little less refined than French pastries, Italian sweets vary from region to region and you'll find something to tame that sugar craving wherever you are.
So, if you're a sweet-tooth and on the prowl for Roman sweets, Sicilian or just plain old anything with sugar, fear not – you are very spoilt for choice in Rome.
Where to head for the best sweets in Rome
Barberini (Testaccio)
Stop by Bar and Pasticerria Barberini for great coffee, amazing cornetti (we like the plain ones but the jam are pretty good too!) and tiramisu served in a mini chocolate cup. Their chocolate creations are to die for and I also love the mini pastry tarts filled with chantilly cream and fragoline (mini wild strawberries).
Biscottificio Innocenti (Trastevere)
The intoxicating waft of freshly baked biscuits hits you long before you walk through the doors of this bakery which produces over 50 types of biscotti a day and have been for over 100 years! Try any of the chocolate-dipped butter cookies and the brutti ma buoni (ugly but good), lumpy mounds of nuts in a chewy meringue). Actually – just try anything!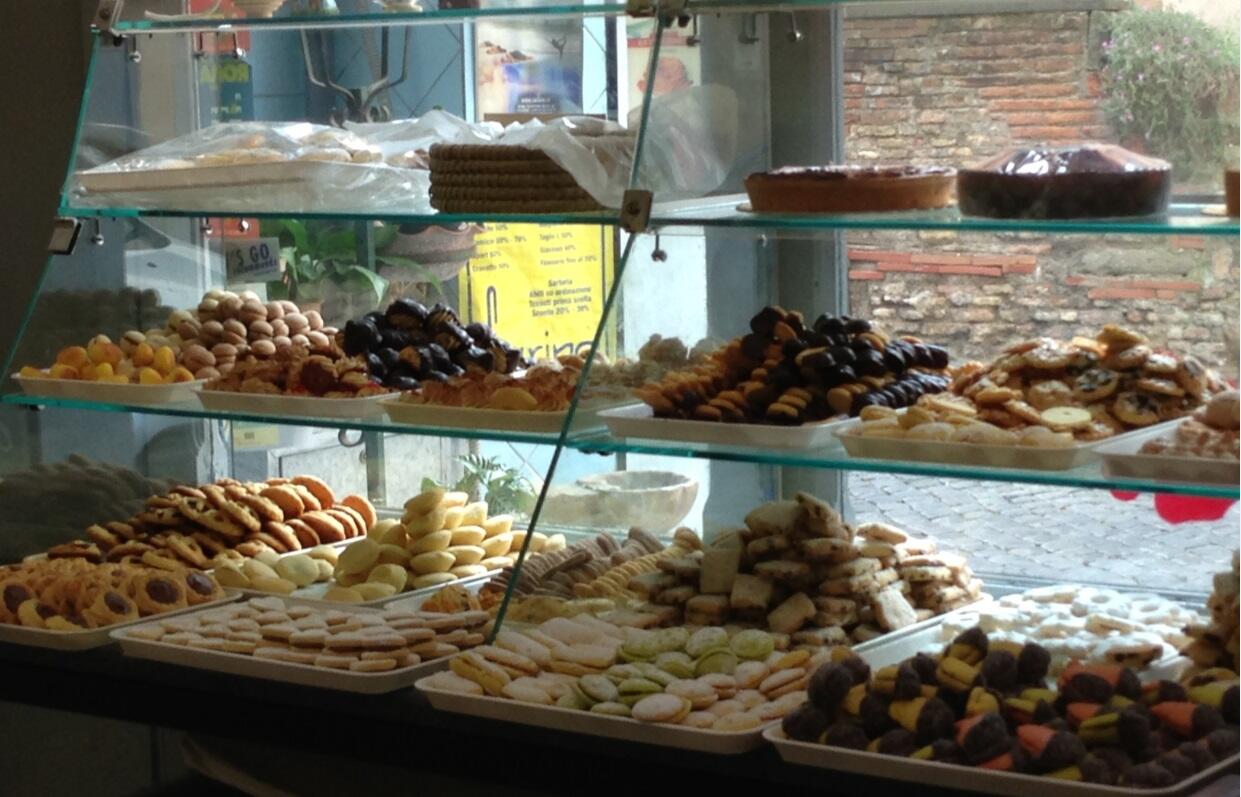 Bar Pompi (Various)
Arguably one of the city's best tiramisu, this place is not named Il Regno del Tiramisu – Tiramisu Kingdom – for nothing.  The classic is always a favourite but the strawberry and pistachio ones are a must try too. And the hazelnut version ain't that bad either. Not much more to say about this place, except that even though the crowds flock here, there (thankfully) just seems to be a never-ending supply of tiramisu!
I Dolci di Nonna Vincenza (Various)
Hailing from Catania in Sicily, this pasticerria opened its doors in Rome only last year and if you try their ricotta cannoli or the famous Sicilian cassata, you will know why they are so popular. Sicilian sweets are known to be super super sweet (not to mention many are delectably fried!) so don't miss out if this is your thing!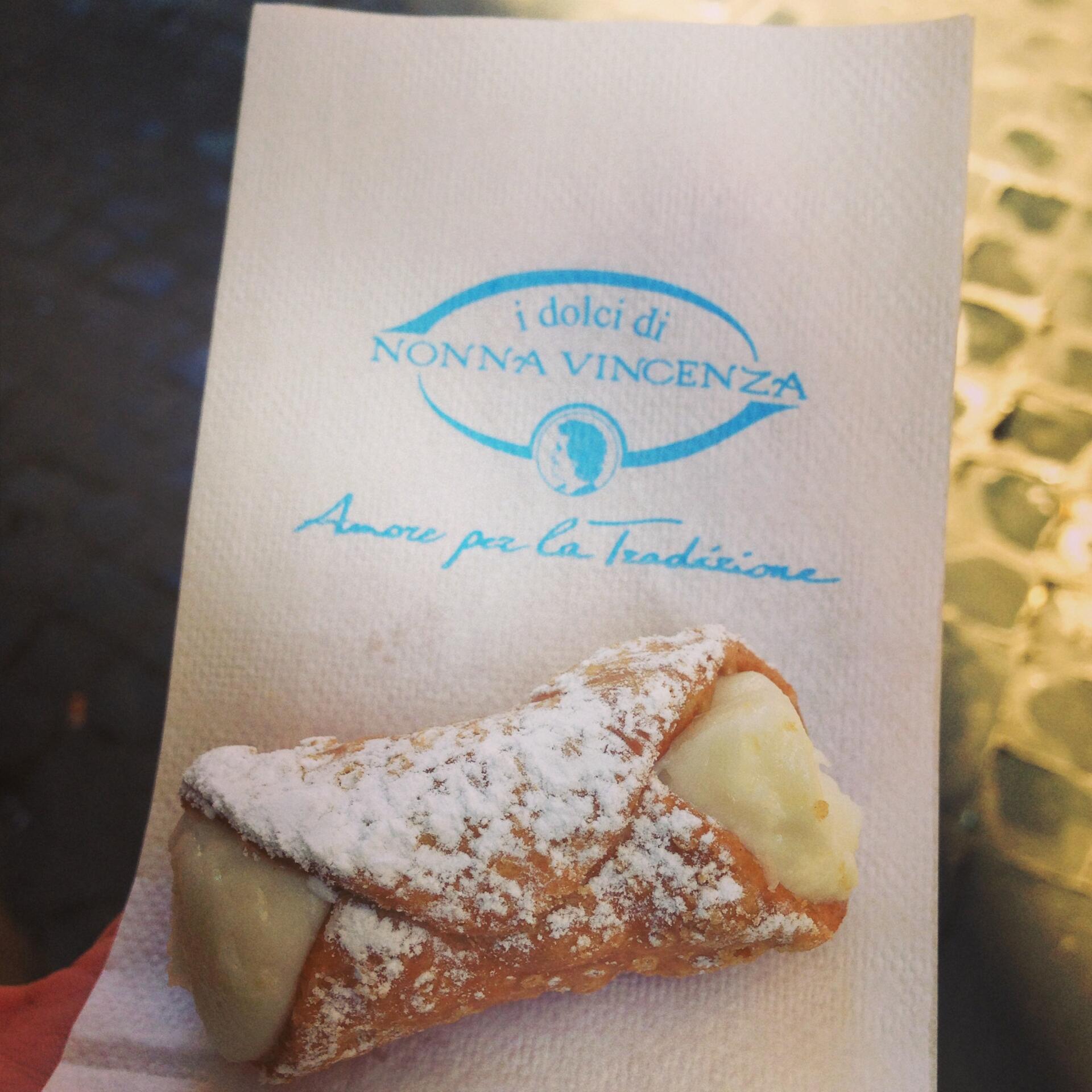 Pasticeria Trastevere (Trastevere)
When I first moved to Trastevere being a sweets lover (ok fanatic.. ok sugar addicted!!!) I did my research (boy that was filling!) and was told by many Trasteverini that this is the best in Trastevere. It's certainly become one of my local hangouts favourites. I love their mini maritozzi (choux pastry filled with fresh cream) and fresh strawberry tarts. I have to try really hard when walking past not to go in but the smell of fresh pastry usually wins! I justify the regular visit with the fact that I only try the mignon desserts!
Cristalli di Zucchero (Various)
As the title suggests (sugar crystals) if sugar is your thing, then you're in luck. Located around the corner from Circo Massimo, this place is heaven from the moment you walk in until you finally decide what treat (or 5) you're going to spoil yourself with. Love the mini cheesecake and opera (layered chocolate and coffee cake) and the mini cream dessert cups, but honestly, you can bank on about anything at this place.
Ciuri Ciuri (Various)
Head to this chain Sicilian cake shop for one thing only. Ricotta cannoli. The gelato is quite good also, but I just can't go past having my cannoli piped with fresh ricotta and then sprinkled with pistachio. The one in Trastevere and Monti are tried and tested, but there are outlets located right throughout the city.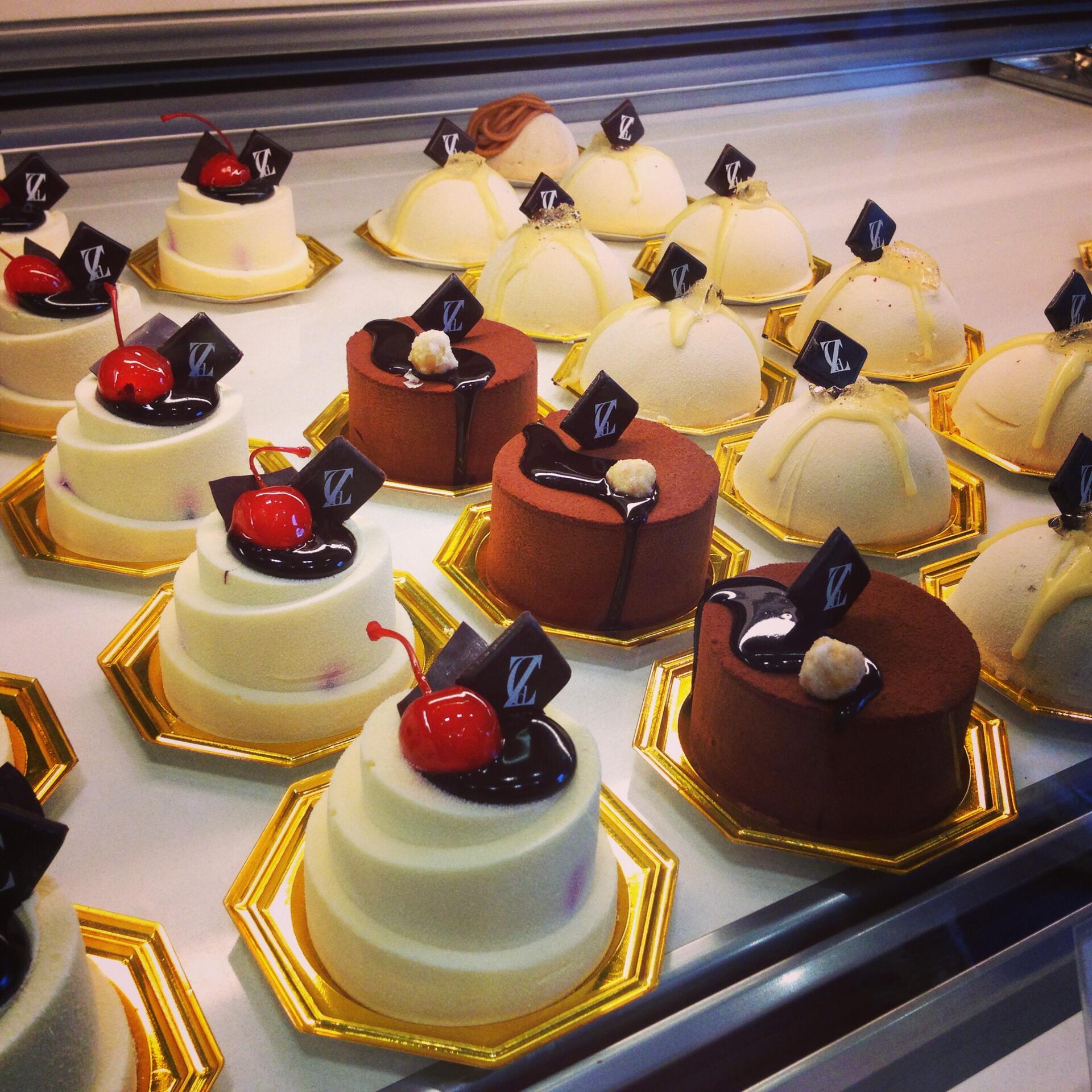 Mizzica (Piazza Bologna)
Like I said, Sicilians know how to do sweet! If you're into cream, ricotta and sugared sweets, you can never go past a Sicilian cake shop. Located in Piazza Bologna area, this place has people from all over the city flocking to try their ware. Personally I love the cannoli here too, but the strawberry tarts and cornetti are pretty amazing also (oh and for the salt lovers, try their various arancini!)
Fatamorgana (Various)
I don't usually count gelato as dessert (I have my own sugar calculation system) but as a post-dessert add on. But Fatamorgana is too good to leave off this list! They produce some of the cities best artisanal gelato all with natural ingredients. It's also preservative free and gluten free.. and amazing. My favourites (at the moment – changes daily!) include lemon curd, custard, strawberry and almond, blueberry cheesecake and almond and orange. You can try some out of the ordinary flavours like chocolate with tobacco, baklava, rose petal and basil. The original store is in the Salaria area and now shops are located in Monti, Trastevere and Prati.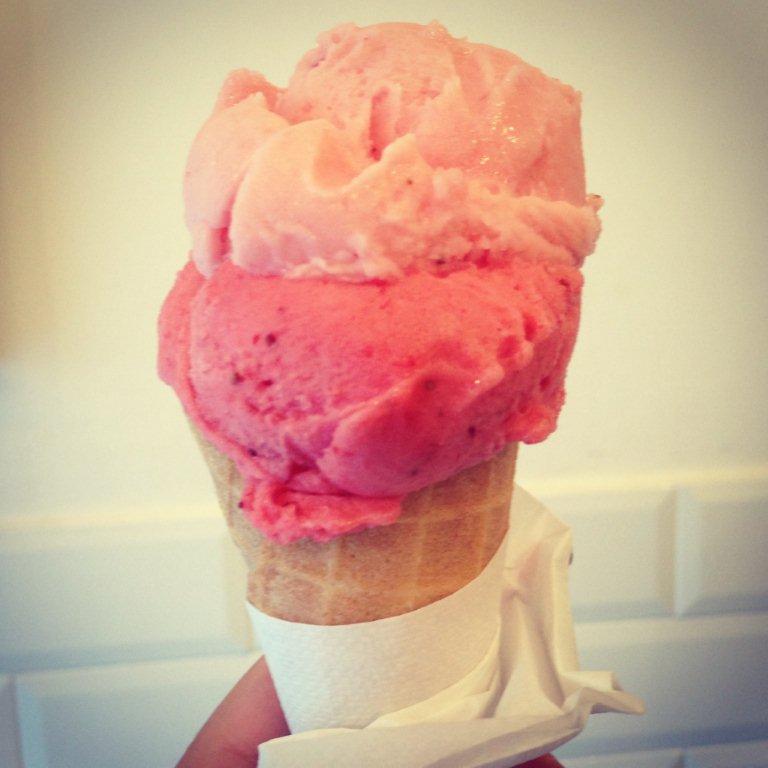 Sweety Rome
Sometimes I just crave a little American (and I'm not even American!!) – but you know what I mean.. a red velvet cupcake, cheesecake, chocolate brownie.. and carrot cake. Look no further than Sweety Rome. I love love love the vanilla cupcakes here. There are two in the city and the one in Via Milano in the historical centre has space for you to sit down and have your own cupcake and tea party.
Located in the San Lorenzo district of Rome, Said is heaven for lovers of chocolate. This modern day chocolate bar started out as a chocolate factory in 1923 and has been serving up sweet treats ever since! You'll see chocolate moulds, tools and all things chocolate. Definitely try the torta caprese (a moist chocolate and almond cake), the truffles are to die for and I couldn't resist the torrone (nougat) either!
* * *
Still hungry for more sweets and other foods in Rome or Italy? Sample some of the best on one of our many culinary tours in Italy.