22752 Views
Are you trying to decide where to toss down your bags in Rome? Or are you wondering what makes one area of the Eternal City different from another? Then you've come to the right place. Here's a list of all the best areas, or quartiere, in Rome and what makes one different from another.
Celio
Behind the Colosseum and the Roman Forum, this small, local neighborhood somehow manages to retain its sense of self despite the influx of tourists. Stay in Celio for a few days and you'll realize that this tight patchwork of blocks nurtures a thriving community outside the tourist trade. Restaurants, bars and a daily market keep the locals going. In addition, Celio's nightlife has picked up since the bars on Gay Street opened on Via San Giovanni in Laterano. On a Friday and Saturday night the gay bars are booming, and wander in the streets behind to find plenty more pubs to drink at. Celio manages to combine old neighborhood and young change to keep it a vibrant quartiere.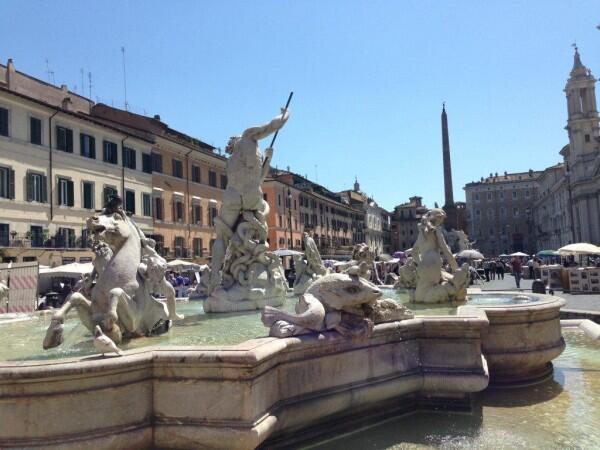 Centro Storico
When you picture Rome, you probably picture its centro storico, or historic center. This is where the cobbled streets give way to gorgeous Baroque fountains, where geraniums cascade from terraces, and where the shadowy alleys provide shelter from the Mediterranean sun. Rome's centro storico is the city's quintessential area nestled into the bend of the Tiber River on one side and rubbing up against the Quirinal Hill on the other. What better way to sojourn in the Eternal City than to have the Pantheon at your doorstep? Besides from that ancient wonder, there are the Trevi Fountain, the Spanish Steps, Piazza Navona, and plenty of shops, restaurants and bars to keep you busy. But there is one caveat: it might be difficult to leave Rome after living like a Roman in the most Roman neighborhood of them all.
Esquilino
Tucked between Termini Station and the Esquiline Hill, the neighborhood of Esquilino has a couple faces. First and nearest the main train station is the Esquilino of hotels and restaurants that cater to tourists (whatever you do, do not eat in these restaurants, especially the ones that have people outside trying to get you to!). It's a busy place where everyone seems to be passing through to the train station, metro, or buses. If transportation and price are an issue, this part of town should be your first choice.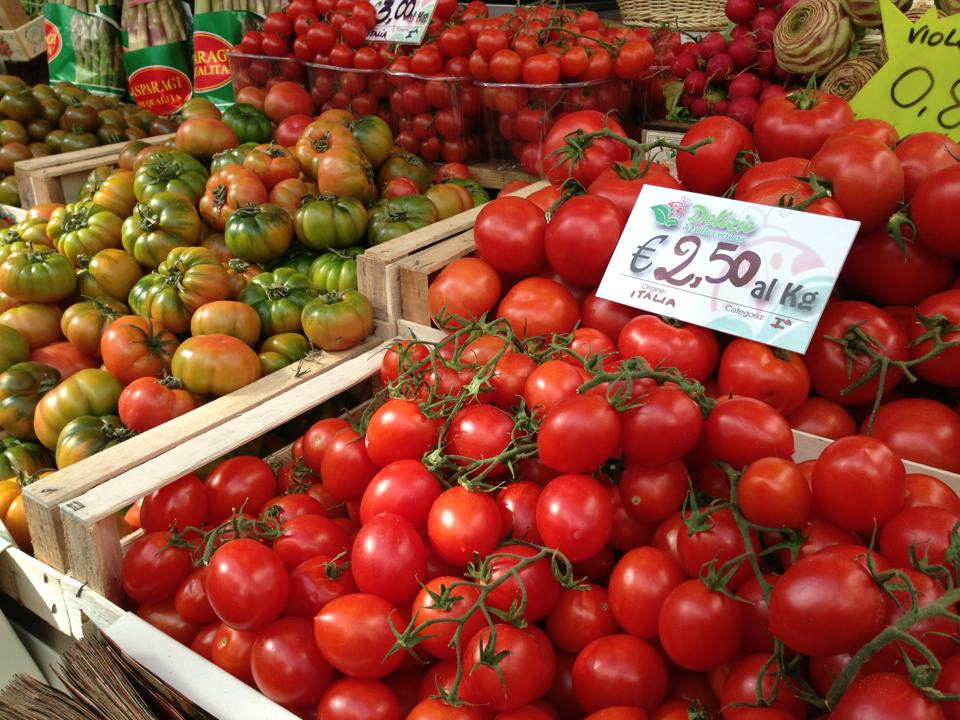 The second face of Esquilino can be found around Piazza Vittorio, a multicultural area that has as many Indian restaurants as Italian. I like this area for it's ability to transport me far away from the tourist melee. There's a massive covered market where spices from all over the world are displayed next to seasonal produce from Lazio. Not to mention, Esquilino can boast the Palazzo del Freddo (Via Principe Eugenio, 65), one of the oldest gelaterie in Rome. Be prepared to wait in line on hot summer days, but once you have a generous portion of fresh gelato in hand, the wait will be worth it.
Monti
Monti is one of the freshest areas in town. Every time I take a walk through this neighborhood I'm always surprised at the opening of another hip cafe or boutique. Within walking distance of all the best things to see in Rome, Monti also manages to maintain a distinctly young Roman feel. This lively neighborhood has some great restaurants that range from down-home Roman to fine-dining trendy. Monti really picks up at night when the Piazza della Madonna dei Monti fills with friends who gather around the central fountain, chatting and sharing wine on warm summer nights (or even on cool winter ones). If you're looking for a fun and Roman place to stay, Monti might just be the area for you.
Prati
The tree-lined, wide streets of Prati lend it the feel of a refined and elegant European neighborhood. Even though Prati borders the Vatican, if you stay off the main drag you wouldn't know you're next to the one of the most touristed places on the planet. The main draws of Prati, besides from its relative calm (relative because we are in Rome after all) and vicinity to the Vatican, are its great palazzos and the shopping street Via Cola di Rienzo. Prati makes a great neighborhood to stay in if you're looking for something slightly away from the bustle but close enough to walk to it. (There is some great food shopping and restaurants in Prati too!)
Testaccio
If you're looking to stay in a neighborhood to give you a distinctly Roman Rome, look no further than Testaccio. Located to the south of the city's center, Testaccio is where Rome's working class once lived. It's new diversity hasn't changed the neighborhood's landmarks, its Roman restaurants specializing in offal, rowdy night clubs, and the ancient Roman dump called Monte Testaccio. Though some changes are evident: the slaughterhouse that once employed many has been converted to the MACRO Museum and its old market has moved to a new location. New or old, there's a lot to discover in Testaccio.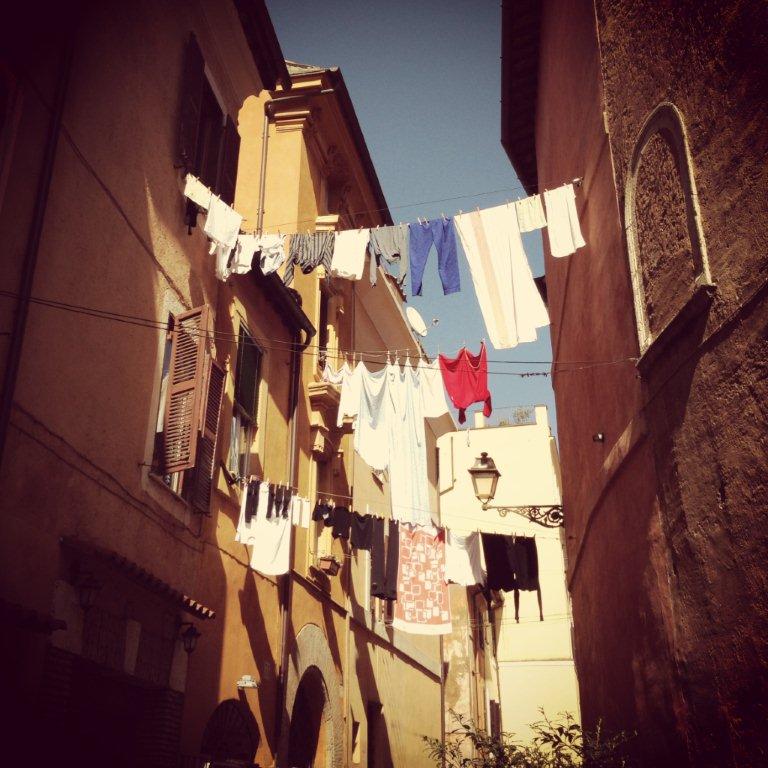 Trastevere
The narrow streets of Trastevere buzz with activity day and night because its charms of ivy-tangled walls and crumbling buildings are difficult to resist. Spend one night in Trastevere and you'll want to spend every night here. What keeps this neighborhood so lively is its mix of locals and students who populate the bars and restaurants both day and night. It's difficult to imagine a better place to eat dinner or lunch than on one of Trastevere's busy streets, enjoying the delicious food while watching the never-ending stream of foot traffic. Trastevere is best enjoyed in the main piazza, Santa Maria in Trastevere, in the after hours when the voices buzz and wine seems ever flowing.
Wherever you decide stay in Rome, enjoy bella Roma!
* * *
Contact us with Blog Enquiry in the subject title for any feedback or requests for a topic you want us to cover. Voted one of the best things to do in Rome, Eating Italy Food Tours offer Rome food & walking tours through Rome's oldest and most characteristic neighborhoods, including Testaccio and Trastevere mentioned here!