3660 Views
It's National Drink Wine day – which seems like the perfect excuse for me to reminisce about my wine history. In all fairness, I'm not sure there's a better time for it, well, until my 'National Rob Reminisces About Wine Day' idea takes off.
This is a love story – it's sort of like a globetrotting When Harry Met Sally, only with Me instead of Billy Crystal, and alcohol instead of Meg Ryan.
I'd say let's start at the beginning, but that would be weird as I'm fairly certain I didn't drink wine until I was about 18. I had drunk before that of course, I wasn't a total square. (If you don't believe me, ask my parents about the drive home from the Millennium New Year's Eve party where I learned that being sick out of the window of a fast-moving car was a bad idea.)
Being a British man, for many, many years I was under the impression that I was only 'allowed' to drink lager. Fortunately, as I got older I realised I was in fact permitted to drink whatever I like.
This revelation was in no small part influenced by travel, work and relationships. Now, if you don't mind indulging me.
Vietnam vignette
My first real venture into non-lager-land was during a spell teaching English in a village outside Thai Nguyen. I spent my Wednesday evenings giving a class to workers from a bank. Halfway through we would have a 15-minute break, and every week, without fail, the bank manager would grab my arm and take me to a separate room. In this room, a cabinet would be opened and before me a bottle of 45% liquor would be placed next to two shot glasses.
"Wine," he would say as he filled the glasses.
"Một trăm phần tram (100%)," we'd both say as we knocked it back.
Australia – goon and beyond
Not long after my spell in Vietnam, I arrived in Australia as a backpacker – and the wine drunk by the backpacking community is affectionately known as 'goon'. 'Goon' is a 4 litre bag of cask wine inside a cardboard box. It's certainly not the best quality, but does have the handy combination of being alcoholic and cheap.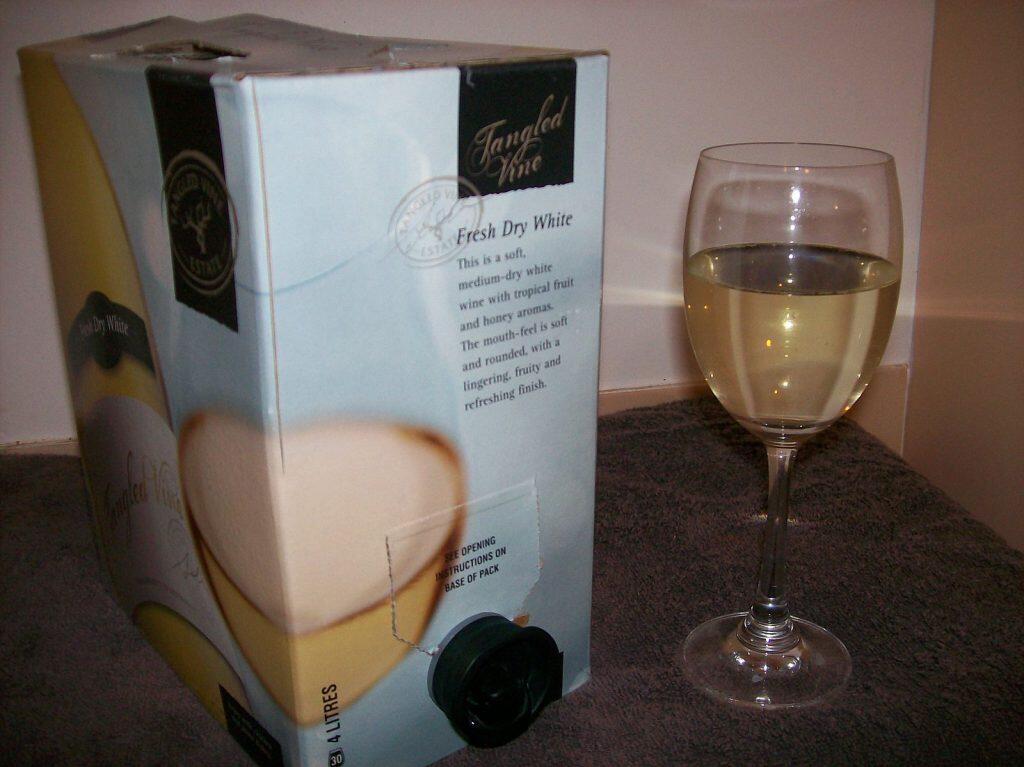 Jump forward a couple of years – it's 2004, I'm slightly older, marginally wiser and I've moved to Sydney for a year. At this point in my life I'd acquired both a girlfriend and a job (a remarkable turn of events) and with this change of circumstance came an increase in my wine consumption.
I suppose there's something nicer about having a bottle of wine to accompany a meal you've lovingly prepared, than a bag of goon. At this point I had, for no apparent reason, convinced myself that I only liked red wine – my wine of choice was Yellow Tail Shiraz – this was due to two important reasons:
The price
The label.
(I'd be lying if I said my wine choices aren't still occasionally based on these factors.)
I then discovered Riesling due to it often getting quite hot in Australia, like seriously, quite hot. Sitting in the 35 degree celsius (95 fahrenheit) heat knocking back red wine isn't that refreshing, and Australian beer comes in tiny glasses, so it seemed sensible to move on to white wine.
Despite being motivated by not wanting to drink goon and the heat, I was perhaps dimly aware that these wines have something interesting to taste too. I still love Australian Shiraz with its plum and peppery flavour, and Riesling's refreshing citrusy tang.
There is such a thing as free wine
I returned from Australia to get a university degree, just like everyone else. During these three glorious years, I took up a part-time job working behind a bar at a golf club. This meant that when I wasn't putting off writing essays until to the last possible minute, I was pulling pints and working functions.
Now, the sort of people who are members of golf clubs tend to have a little spare change knocking around, so when these chaps would organise a function they would normally order too much wine, and the wines they chose were usually Fleurie and Chablis. This was terrifically good news for me, as it often meant I'd get to have a couple of glasses of the abandoned wine while clearing up their mess.
The Fleurie, from the Beaujolais wine region in France was the first time I tried wine and thought, "oh, that is nice." It actually did taste of red berries – just like those wine people on TV try to convince you it does.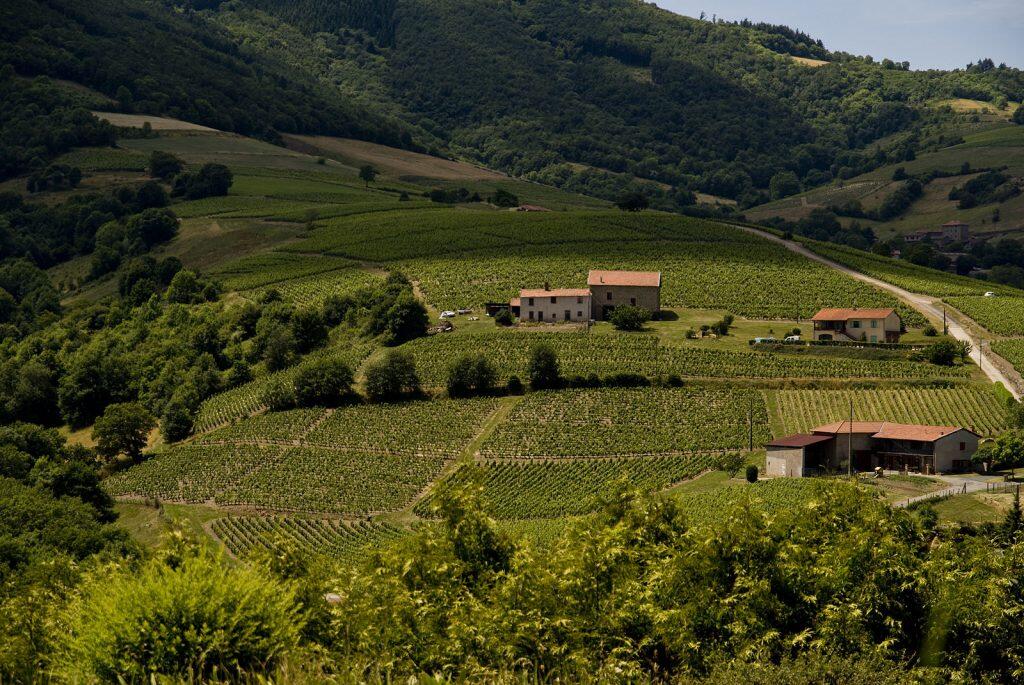 Chinon you crazy diamond
With university finished, I found myself living the life of a single man in London. One day I decided I didn't want to die alone and started dating – with various degrees of success. (I could tell you about the time a date talked about her lactose intolerance for an hour, but it really wasn't very interesting.)
The time another date and I went wine tasting was far more successful – and I got to impress her with my wine knowledge: "Mmm, this Fleurie tastes of red berries…" This went so well, that she became my girlfriend – the power of wine.
We bonded over wine that evening – and continue to do so to this day. Our best experience was a trip to Tours in France, which one day involved drinking so much Chinon at a restaurant that regularly gets reviews saying "this was the best meal I've ever had" – that I don't remember any of the food (it's not big and it's not clever).
For some unknown reason, at this point in my life I thought French wine was the only wine that mattered – and had a misconception that most Italian wine was very white and very dry – how wrong I was.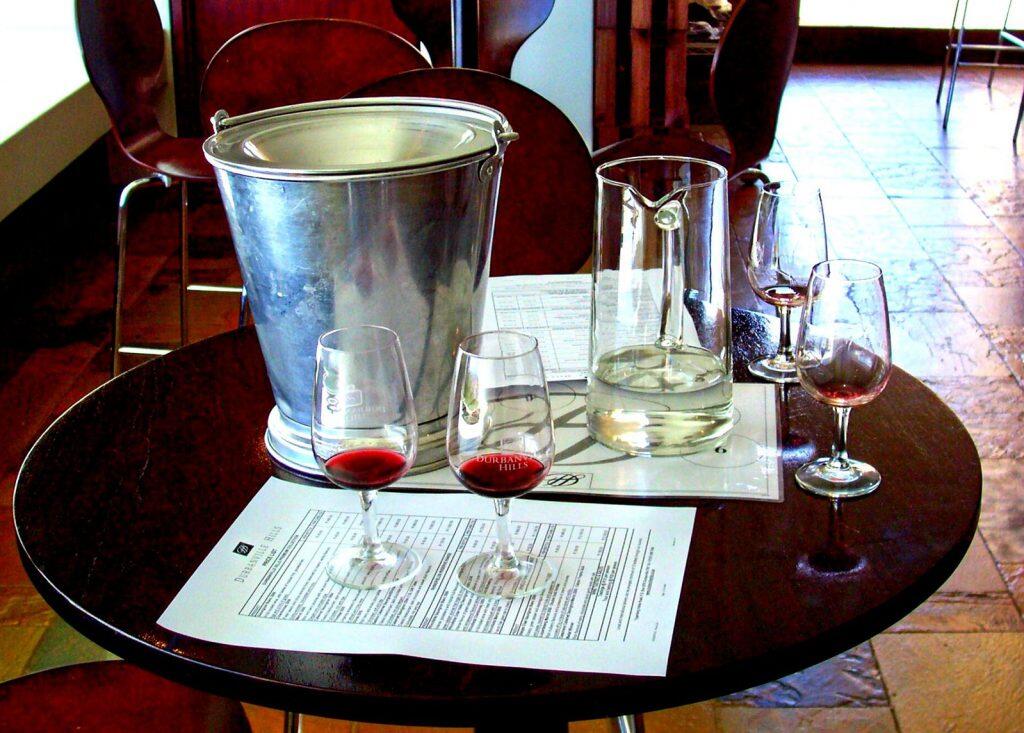 Italy – the final act
Just before I started my job here at Eating Europe Food Tours I went to Italy for the first time, spending a few days in Rome drinking considerable amounts of Prosecco.
Prosecco…let me talk about how great Prosecco is. I'm sure this next sentence will have wine connoisseurs with their heads in their hands, but: Prosecco is better than Champagne – I'm sure of it. Ignoring the fact it's less dry, and doesn't give me heartburn, you can get like 5 bottles of it for the price of a bottle of champagne. What a deal!
I was lucky enough to return to Italy with Eating Europe – taking our Florence food tour and enjoying a delicious Chianti Classico along the way and experiencing a wine cellar 150 years older than the Colosseum in Rome on our Twilight Trastevere tour. I also, and most importantly (for the subject of this blog anyway) took our Rome Evening Wine & Food Stroll.
The lovely and fantastic Marco, our Master Sommelier, one of only 50 in Italy, made me realise that there's a lot more to choosing the wine to go with your food than my basic knowledge that "erm, well white goes with fish..?"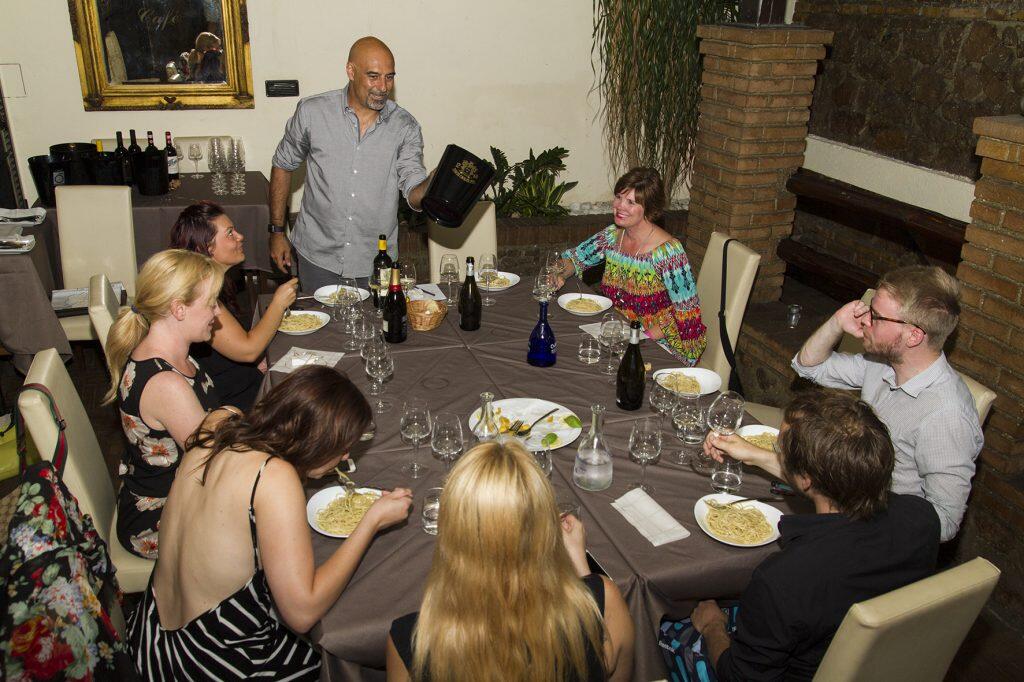 I won't give too much more away, but if you are a fan of wine, I'd highly recommend spending an evening with Marco and starting to appreciate how the right (or wrong) wine can completely alter your enjoyment of food. And it's not intimidating, it's an experience of purely delightful revelation.
So, me and wine are going pretty steady now. And our relationship grows deeper all the time – for example, I bought a couple of bottles of Barolo back from my trip to Italy to enjoy with my girlfriend, have you tried this stuff? It's beautiful.
Oh – and actually, that girlfriend is now my fiancée.
I told you wine was powerful!