2554 Views
This post was originally published in 2016 and was updated in November, 2017.
Visitors, tourists, family, friends… if you make and keep just one New Year's resolution this year then let it be the one where you tell yourself to check the awesome and insightful Eating London Tours 2016 London Events Guide all year long – because London has so much going on you're going to need it! From music to film, and from food (naturally) to fashion, our guide will let you know the best things to do in London on your 2016 visit.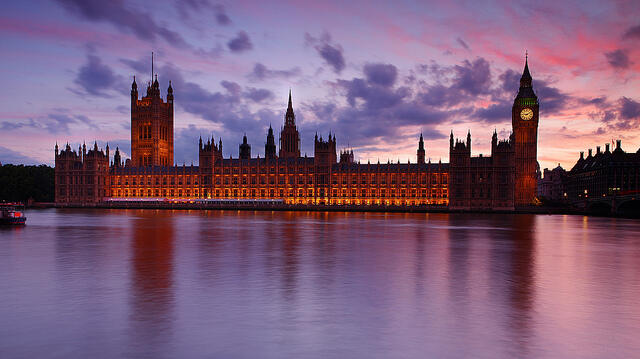 January  
Burns Night (January 22–25)
We may not be in Scotland but London still heartily celebrates the life and work of the great poet Robert Burns. The ideal way is with a traditional ceilidh dance evening on Burns Night itself (January 25th). Pubs and restaurants celebrate throughout the weekend prior to the 25th across the capital. Expect to sink more than a few whisky drams and enjoy a fine buffet of neeps, tatties and haggis followed by hours of dancing with the London Ceilidh Club's annual Burns Night dances.
https://ceilidhclub.com/events/ 
February
Chinese New Year (February 14)
If you've already broken your resolutions, then start all over again for Chinese New Year. Traditional acts perform in Trafalgar Square throughout the day but Chinatown's Gerard Street hosts the most evocative festivities. Eat dim sum and watch the traditional Lion Dance as evil spirits are warned away for another year.
London Fashion Week (February 19–23)
Strike a pose; London Fashion Week takes over both Brewer Street Show Space and Somerset House for a display of Autumn/Winter 2016's latest looks. Shows, exhibitions, talks and parties are all part of the style experience over the week.
March
St Patrick's Day Parade (March 13)
In London, St Patrick's Day is about more than just drinking a lot of Guinness and wearing a funny hat; it just happens that they are the two most important aspects of it. Watch the floats, marching bands and costumes of the 15th annual St. Patrick's Day Parade as it makes its way from Green Park to Trafalgar Square.
visitlondon.com/things-to-do/event/7609013-st-patricks-day-2016
April
Record Store Day (April 16)
On one Saturday a year, Record Store Day reminds us that nothing quite beats the appeal of physically browsing for music in an independent music store. Events take place across London's music venues, but Soho's famous Berwick Street offers an annual celebratory street party.
Virgin Money London Marathon (April 24)
Whether you're running it or just watching from the sidelines, the London Marathon is an intense spectacle that brings London out onto the streets. Cheer the runners on and support the charity race.
May
The Rolling Stones: Exhibitionism (May–September)
If you can't get no satisfaction, then you should think about visiting the first ever major Rolling Stones exhibition at the Saatchi Gallery on the Kings Road. The Rolling Stones: Exhibitionism will be an immersive insight into one of the greatest bands of all time.
saatchigallery.com/current/rolling_stones
June  
Southbank Centre: Guy Garvey's Meltdown (June 10–19) 
Elbow lead singer curates the Southbank Centre's annual Meltdown Festival. The inspiring musical feast features a broad range of music from established greats to new talent.
UEFA Euro 2016 (June 10–July 10)
With what seems like a club located on every corner, it's clear that London likes its football. England's French neighbors may be the ones hosting UEFA Euro 2016 but that won't stop the month-long party taking over the capital's bars and parks. However, the party atmosphere may depend on how the England team performs.
Pride London (June 18–26)
One of the best weekends in the year, the Pride London festival takes to the streets in a celebration of LGBT culture in all its glory. Soho is the place to be for floats, fun and some of the best fancy dress you'll ever see.
visitlondon.com/things-to-do/event/25685785-london-pride-festival-2016
July
Hampton Court Palace Flower Show (July 5–10)
Wake up and smell the roses… every day from July 5 through 10 with the Hampton Court Palace Flower Show. The world's biggest flower show, event highlights include demonstrations, talks and the Floral Marquee.
rhs.org.uk/shows-events/rhs-hampton-court-palace-flower-show
Love Box (July 15–16)
While the lineup is yet to be announced, that really isn't important. Love Box is East London's answer to Glastonbury (sort of) and no summer would be complete without it.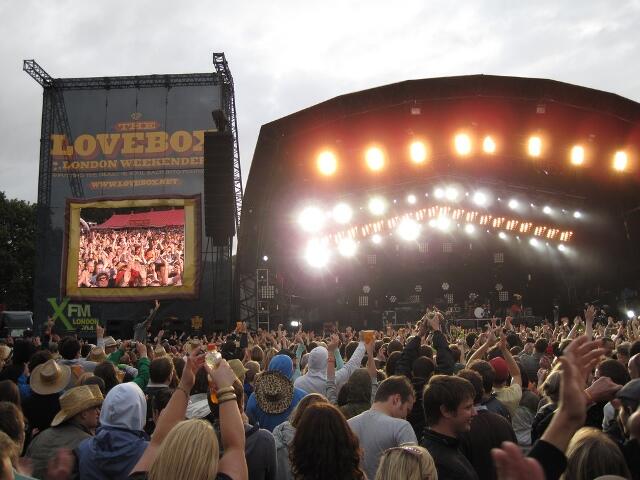 August 
Notting Hill Carnival (August 28–29)
Sound-systems, stages, floats and food stalls take over the streets for the Notting Hill Carnival. The unofficial goodbye to summer, over a million people join in the Caribbean street festival over 2 days of partying and good vibes.
thelondonnottinghillcarnival.com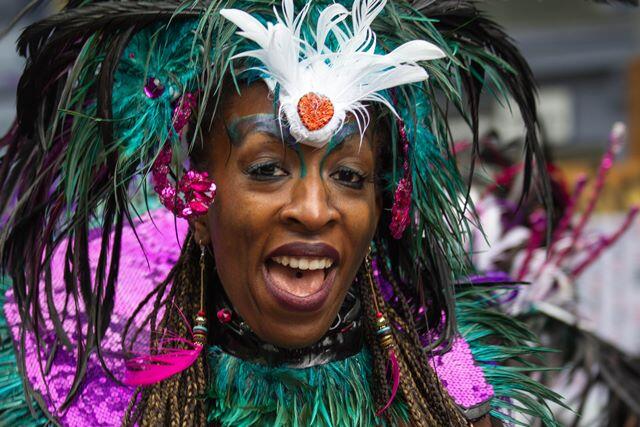 September
London Design Festival (September 17–25)
One of the most inspiring weeks in the events calendar, London Design Week is the chance to celebrate and witness the newest industrial, graphic and artistic design from around the world. Venues from the Barbican to the Victoria and Albert Museum host talks, shows, seminars and pop-up events during the busy week.
October
London Cocktail Week (October 3–9)
Discover the secret to creating the perfect Old Fashioned or indulge in some molecular mixology at London Cocktail Week. Primarily located around Covent Garden, festival wristbands will grant you entry to demonstrations, master classes and, of course, tasting sessions as London celebrates the cocktail.
* * * * * * * * * *

* * * * * * * * * *
BFI Film Festival
If you like your cinema on the independent side, the BFI Film Festival is the place to be. The British Film Institute hosts a range of screenings, seminars and events over the course of the festival – film fans are in for a treat.
November
Lord Mayor's Show (November 12)
Historically organized to mark the passing of the Mayoral Year, the Lord Mayor's Show is most famous for its fireworks display. Following the day's regal procession through the City of London, an epic fireworks display lights up the sky between Waterloo Bridge and Blackfriars Bridge. 
visitlondon.com/things-to-do/event/7426531-lord-mayors-show-2016
December
Skate at Somerset House (Dates TBC)
By December, there are a range of ice rinks across London but nothing beats the beauty of Somerset House. Strap on your skates and get festive with mulled wine and mince pies. And try not to fall over.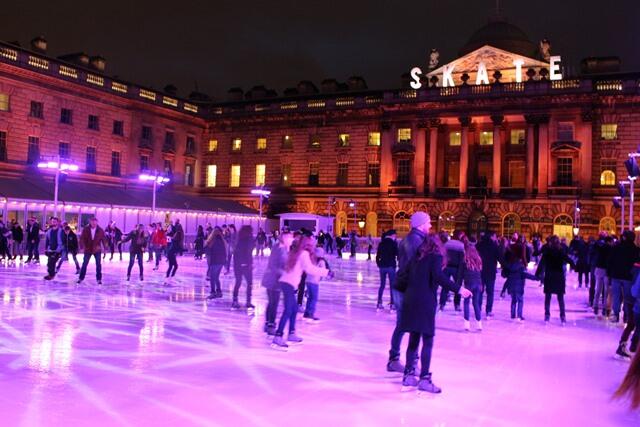 Christmas Market at Tate Modern (Dates TBC)
London does its best impression of a European Christmas market every year on the Southbank, and the presence of food, glogg, gluhwein and traditional toys might make you feel just as Christmassy as if you were celebrating in Munich.
southbankcentre.co.uk/whatson/festivals-series/winter-festival
New Year's Eve Fireworks (December 31)
If you want to celebrate the New Year with the rest of the city then there's nowhere else to be than on the banks of the River Thames on December 31. The impressive pyrotechnic display is just what you need to inspire a great 2017!
visitlondon.com/things-to-do/event/27002385-london-new-year-s-eve-fireworks