6505 Views
Spring is in full swing here in Amsterdam! As the weather starts getting warmer and all the events going on in April encourage people to leave their houses again after the long winter, you could say that April is the best time to visit Amsterdam…
Still hesitant? It's true that there are always plenty of things to do in Amsterdam and that the city is great to visit any time of the year, but some events only take place in April and you wouldn't want to miss those, would you?
Here are some of our top reasons to visit Amsterdam in April!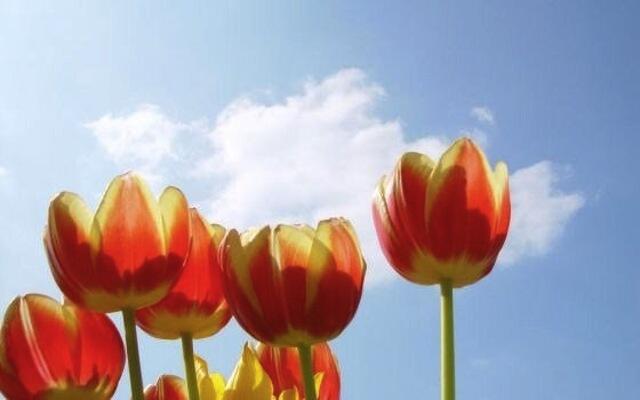 1. April is the best time to visit the Amsterdam tulips
During the entire month of April, the Amsterdam Tulip Festival takes place and you can see more than 400,000 tulips blooming in private gardens, museum gardens, and at other institutions. More information can be found on the website of the Tulip Festival. If you'd like to get out of the city for a while, Keukenhof is a must. It's the world's largest flower expo and the place to see tulips in a more natural setting.
2. April is the month in which King's Day is celebrated
Each year, the Dutch celebrate their monarch's birthday on King's Day. On April 27, the city of Amsterdam will turn into one giant orange street party. No need to put together a program or get tickets in advance: the festivities are free (unless you go to an organized party somewhere) and there's something to do in every part of the city. Die-hards can even start partying the night before, on King's Night (April 26), as clubs will already be booming then.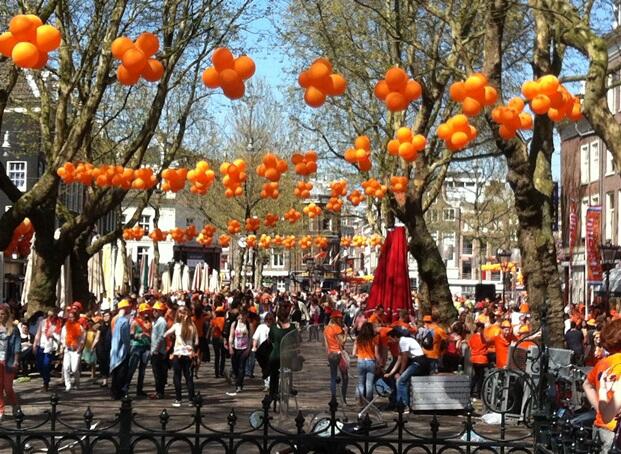 3. April is when the Cherry Blossom Festival takes place in Amsterdamse Bos
The is also known as Sakura, the Japanese term for the event that celebrates the arrival of spring in the city. This year it's celebrated on April 11. That day, families and friends, locals and expats, will picnic together at Amsterdamse Bos and enjoy Japanese food.
4. April is when underground music lovers can get their groove on
Amsterdam is a party city all year round, but it's mostly known for its big club scene and not so much for its underground culture. That changes from April 17 until April 19 when the Sounds of the Underground Festival is organized. During the festival, venues around the Vondelpark welcome bands playing all kinds of avant-garde and underground styles of music. You won't find any Top 40 music here.
5. April 2015 is when robots take over Amsterdam
Well, partly. From April 8 until April 18, the Imagine Film Festival takes place. It's a film festival completely dedicated to anime, horror, fantasy, cult and science fiction, with screenings throughout the day as well as discussions and workshops. This year's theme is "We love robots".
So, what are you waiting for? Come visit Amsterdam!