4213 Views
The up-and-coming north of Amsterdam is one of my favorite spots to go and explore. There's so much going on, and the neighborhood is becoming increasingly popular with locals and tourists alike.
Once, Amsterdam Noord was a very industrial area and wasn't that appealing, but the rent was low, which meant that more and more people started to move there, including many artists and creatives. This means that there are now lots of creative spaces and because of that, the area has more to offer than ever before.
6 of the Best Things To Do in Amsterdam Noord
Pllek
Pllek is a restaurant in a shipping container, and the food there is excellent. It's all sustainably sourced, and the menu is seasonal. In the summer it's possible to sit outside on their beach-like terrace next to the water for a couple of drinks, too.
TT Neveritaweg 59
+31 (0)20 290 0020
pllek.nl
Open: Mon – Fri 9.30 am – late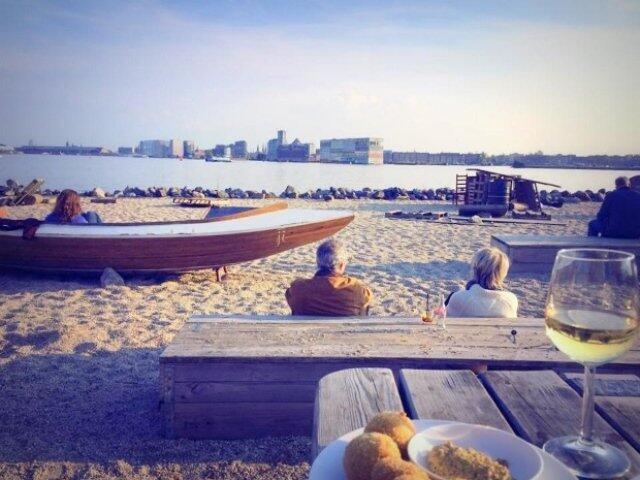 NDSM Werf
The NDSM Werf is a great place to explore. Several creatives have come together under one roof to do their work, and every time I go there I find something completely new. There are some ateliers there too, so if you like their work, you can take it home with you.
TT Neveritaweg 61
+31 (0)20 493 1070
ndsm.nl
Opening times vary
3D Print house
Ever wanted to see a canal house being built with 3D printers? Now is your chance. They have an exhibition, and they do a lot of research into 3D printing and 3D architecture. An entry ticket costs just €2.50.
Badhuiskade11
+31 (0)20 789 0359
3dprintcanalhouse.com
Open: Thu – Sat 11 am – 5 pm
EYE Film Museum
This one is hard to miss, as you can see it from just across the Ij river. With a cinema, film museum and a bar with a terrace, even if films aren't your thing it's definitely worth going for a drink or snack. The films that they show are usually art films, and once a month they screen a Dutch movie with English subtitles.
Ijpromenade 1
+31 (0)20 589 1400
eyefilm.nl
Open: 10 am – 11.30 pm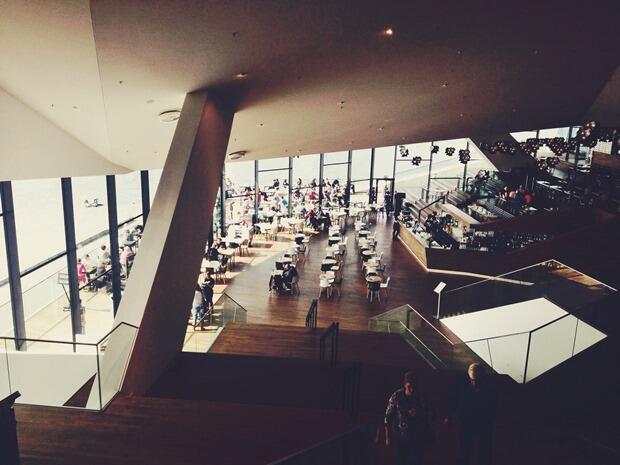 DeCeuvel
DeCeuvel is one of my favorite spots in Amsterdam Noord. Not only is this a cafe where you can get food and drinks, but it is also a sustainable urban development with houseboats serving as work spaces for creative and social enterprises. There's a walkway so you can take a look around and see all of these entrepreneurial types at work.
Korte Papaverweg 4
+31 (0)20 229 6210
deceuvel.nl
Opening times vary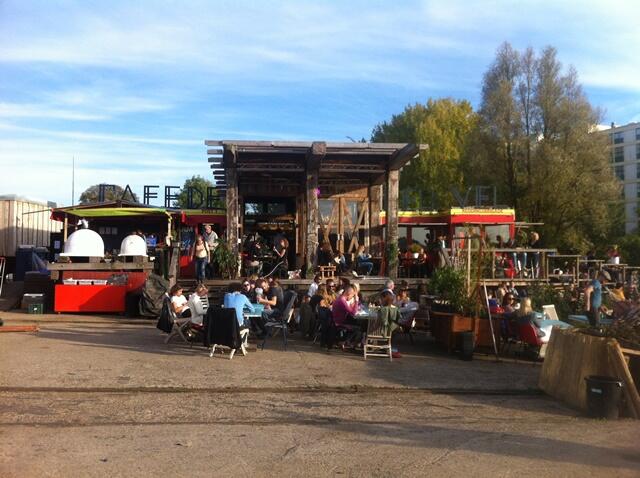 Pek markt
Pek markt is a great market to shop for anything from fresh food to clothing and accessories. Although the market is small in comparison to many others in Amsterdam, it's still busy and worth going to check out if you're in Amsterdam Noord. The last time I was there I had an amazing slice of carrot cake.
Van der Pekstraat
pekmarkt.nl
Open: Wed, Fri and Sat 9 am – 5 pm
There are so many brilliant places in Amsterdam Noord to explore, and I hope I have managed to inspire you to go and take a look for yourself!