4455 Views
As one of the top vacation destinations in the world, a trip to Italy can be prone to tourist traps, big crowds, and less than authentic food. If you're planning to go to Italy soon, here are a few tips to see Italy like a local! Some of my suggestions are specific to Rome, where I am based, but the general concepts I have listed below can of course apply to any Italian city you are in.
FOOD
When you're a tourist anywhere in Italy, one of the main agenda items is of course the cuisine. If you want to eat like the Italians do, here are a few things to keep in mind:
Breakfast: If you're expecting to start your day with bagels, bacon and eggs, think again – Italians do not eat savory dishes at breakfast, and overall eat very little for the first meal of the day. The classic, authentic Italian breakfast is a caffé or cappuccino with a cornetto, which is the sweeter, less buttery cousin of the croissant. All of this should be consumed at the nearest bar, often while standing at the counter (note that "bar" in Italian means "café").
Coffee: It may seem odd to have a section dedicated to coffee, but it is an important part of the Italian tradition and a beverage that is treated quite differently in many other countries. Italians take their coffee at the aforementioned bars – the concept of the jumbo-sized takeaway coffee to sip as you hurry to work does not exist here, nor do chains like Starbucks, Dunkin' Donuts, or Tim Hortons. There are absolutely no paper cups with individual sizes (Grande! Venti!) to choose from . A caffé comes in a very small glass, and cappuccino is one size fits all, and overall the portions of coffee are much smaller than most are used to.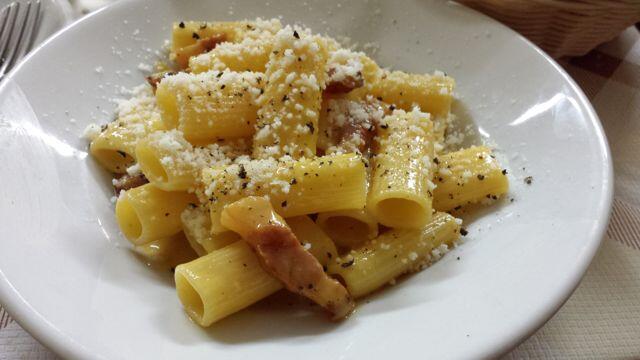 Eat like the locals: Do a little research about the Italian city you are visiting beforehand and figure out what the typical dishes are. If you are in Rome, these dishes will be spaghetti alla carbonara, bucatini all'amatriciana, saltimbocca alla romana, among others. Not to be missed on an Italian vacation is of course the pizza – if you're in Rome, be sure to try authentic Roman-style pizza, which has an extremely thin crust.
Any big city is bound to have its share of tourist traps – Italian ones included! To make sure you don't end up overpaying for sub-par food, avoid restaurants that 1) have staff outside trying to lure you in (any place worth eating at will not have people trying to get diners) and 2) are open for dinner before 7.30 pm. Italians tend to eat dinner quite late, but touristy restaurants are likely to cater to foreigners by serving dinner as early as 5 pm. Not quite the authentic Italian dining experience!
SHOPPING
Everyone loves shopping while on vacation, so be sure to buy unique artisanal jewelry, clothing, and art made by local artists. Here are a few of my favorites in Rome:
Acid Drop: Run by a mother-daughter pair, Acid Drop sells funky and creative jewelry, clothing, accessories and art.
Via del Moro 14 (Trastevere)
+39 06 9603 5643
facebook.com/IACIDROP
Open: Tue –Sun 11 am – 8 pm
Anna Retico: Owned by artist Anna Retico (whose works have been featured at the MoMa in New York) this store sells unique and creative handmade jewelry made from unconventional materials such as glass, plastic, paper, rubber, and even aluminum.
Vicolo dei Cinque 13 (Trastevere)
+39 06 581 3317
 annareticodesign.it
Le Artigiane: Handmade jewelry, hats, and scarves run by all female artisans.
Via di Torre Argentina 72
+39 06 6830 9347
leartigiane.it
Open: Daily 10 am – 7.30 pm
Le Nou: Part store, part workshop, Le Nou offers trendy creations right off the rack, or will hand-sew one to fit you – just check out what models they have available that week. The prices are extremely reasonable as well – handmade doesn't mean expensive!
Via del Boschetto 111
+39 06 3105 6339
Open: Mon – Sat 12 noon – 8 pm
NEIGHBORHOODS
After visiting the historic center, try and find time to explore a less touristy, more authentic Italian neighborhood. If you're staying a few days in Rome, be sure to check out the following:
Monti
Once you've seen the Colosseum, take a short walk down the street and visit the Monti neighborhood, where you'll find a wealth of vintage stores, artisanal jewelry, and superb restaurants. Here's where to go…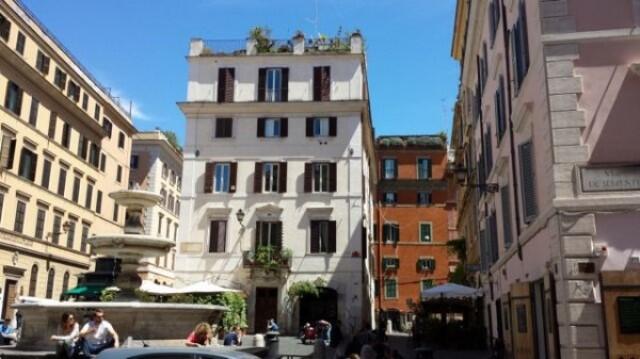 Ai Tre Scalini: If you're looking for drinks or aperitivo before dinner, be sure to check out Ai Tre Scalini, which has a cozy vibe and is always packed with locals.
Via Panisperna 251
+39 06 4890 7495
aitrescalini.org
Open: Daily 12.30 pm – 1 am
La Carbonara: One of my favorite restaurants in Rome, La Carbonara (as the name implies) makes quite possibly the best carbonara in Rome.
Via Panisperna 214
+39 06 482 5176
lacarbonara.it
Open: Daily 30 – 2.30 pm and 7 – 11 pm
La Bottega del Cioccolato: Looking for something sweet to snack on while you're exploring the neighborhood? Be sure to stop by La Bottega del Cioccolato, which is a chocolate lover's paradise. My favorite here is the cremino chocolate, which is made up of layers of chocolate and hazelnut. Yum.
Via Leonina 82
+39 06 482 1473
labottegadelcioccolato.it
Open: Mon – Sat 9.30 am – 7.30 pm
Gelateria Fatamorgana: Gelateria Fatamorgana is one of the most famous gelaterie in Rome, and with good reason – the owner, Maria Agnese Spagnulo, has made it her mission to not only perfect the classic gelato flavors, but also create new ones on a weekly basis (pineapple and ginger, for example). Each flavor is made from all natural ingredients, without chemical additives or artificial flavors. Fatamorgana also offers gluten- and lactose-free flavors.
Piazza degli Zingari 5
+39 06 4890 6955
gelateriafatamorgana.com
Open: Daily 12.30 – 11.30 pm
Mercato Monti: Open every Sunday, this market gives 35 or so vendors the chance to sell items like vintage clothing and jewelry, glassware, art, and pieces by emerging fashion designers, among others.
Via Leonina 46/48
mercatomonti.com
Open: Sat and Sun – check website for specific dates, listed on a monthly basis
Ostiense
Despite being a bit off the beaten path, Ostiense is still a wealth of artistic, cultural, and gastronomic attractions.
Centrale Montemartini: A spectacular but little known museum, Centrale Montemartini is housed in Rome's former electric plant and features pieces that were formally kept in the Capitoline museums. Greek statues, Roman mosaics, Egyptian idols, Etruscan artifacts juxtapose spectacularly with turbines, diesel engines, and steam boilers.
Viale Ostiense 106
+39 06 0608
centralemontemartini.org
Open: Tue – Sun 9 am – 7 pm
Saint Paul's Basilica: The second largest basilica in Rome after St. Peter's, St. Paul's retained its original medieval design up until 1823, when a fire destroyed most of the church, thankfully sparing the 5th and 13th century mosaics, however. The basilica was rebuilt in the 19th century, but the medieval floor plan and design was kept. It is a great place to relax after visiting the more chaotic tourist attractions, and definitely worth a visit.
Porto Fluviale: Hungry after seeing the sights in Ostiense? Check out Porto Fluviale (Via Porto Fluviale 22) for brunch, cicchetti (think Italian tapas,) sandwiches, or pasta. Looking for a good place to get drinks and aperitivo? Try DoppioZeroo in Via Ostiense 48.
Testaccio
Formerly Rome's working class neighborhood, Testaccio has now become one of the centers of night life in Rome, not to mention a great destination for foodies. Here's where to go…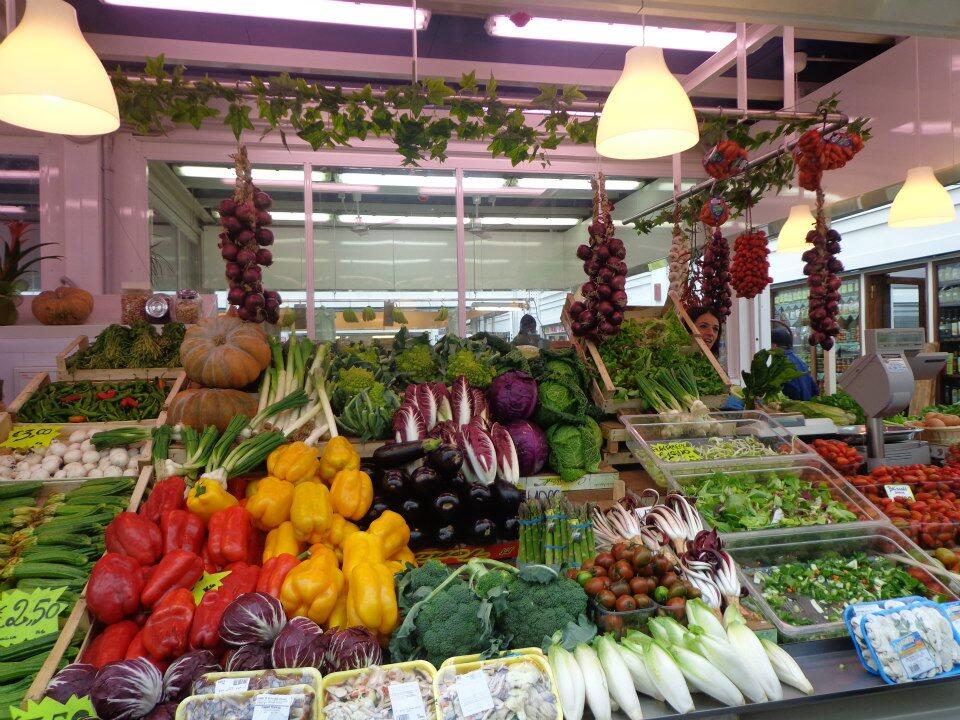 Mercato Testaccio: The Mercato Testaccio is the place to go to buy fresh vegetables, fruits, and baked goods, not to mention fresh pasta, sandwiches, coffee, and even clothing. The market is featured on Eating Italy's Taste of Testaccio food tour as well.
MACRO Museum: Located in what was one of Rome's main slaughterhouses (Testaccio was a working class neighborhood, remember?) the MACRO museum is the home of Rome's contemporary art. In addition to their permanent collection, the MACRO also hosts temporary exhibitions (this month: don't miss featured works by Italian sculptor Giuseppe Ductor and installations by artist Eugene Lemay).
Piazza Orazio Giustiniani 4
+39 06 0608
museomacro.org
Open: Tue – Sun 4 – 10 pm
Pyramid of Cestius: Another unknown gem in the Eternal City, the Pyramid of Cestius was commissioned in 20 BC by Roman general Gaius Cestius. It is made of white marble and stands almost 120 feet tall and 95 feet wide, and was meant to be the mausoleum for Cestius after his death. Note that you can view the interior of the pyramid by reservation only.
Via Raffaele Persichetti, 153
+39 06 3996 7700
beniculturali.it
Open: Sat 10 am – 12 noon (by reservation only)
Volpetti: Opened in 1973 by the Volpetti family, this store sells every cheese, wine, cured meat, and balsamic vinegar (among other items) that you could imagine – truly a foodie paradise. The extremely friendly and knowledgeable Volpetti family continues to run this store, and are more than happy to help you find what you're looking for.
Via Marmorata 47
+39 06 574 2352
volpetti.com
Open: Mon – Sat 8 am – 2 pm, 5 – 8.15 pm
Looking for more Italy tips? Read our expert interview about food in Rome over on the FoodyDirect website!