2980 Views
Come visit some of our favorite places in Rome!
"In Italy, there are as many ways to order a coffee as there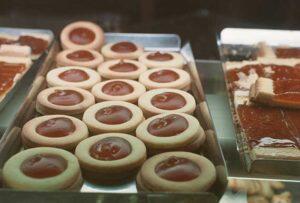 are personalities." 
– Maurizio
This bustling coffee bar and pasticceria opened its doors in 1934 and has been serving up sweet treats to the locals of Testaccio ever since. From an Italian breakfast of cappuccino and cornetto to afternoon tea and cake, it's always a great time for one of Barberini's homemade delights.
To find Barberini:
Address: Via Marmorata 41
Phone: 06 5750869