2550 Views
Brixton is a cultural hub in the South of London. With a rich ethnic mix and a handful of fashionable youngsters, Brixton offers a colorful and fun night out south of the river. Well known for the O2 Brixton Academy, this location is less well known for its craft ale houses and hidden beer gardens – but not for long. Here is a roundup of the hottest drinking spots in Brixton. [Don't tell anybody].
Where to Drink Craft Beers in Brixton
The Craft Beer Company
This quirky spot on Brixton Station Road is a favorite watering hole for the local Brixtonites. With an unbeatable selection ranging from craft beers, cask ales and exotic bottles, you'll be able to take a journey around the ale world with every trip to the bar. The venue actually hosts the biggest selection in London with more than 30 beers on tap alone, so don't be shy to ask the staff for their personal recommendations. The furnishings are designed from reclaimed bicycle gear, and the décor is homely and inviting.
11-13 Brixton Station Road, London, SW9 8PA
+44 (0)20 7095 9129
thecraftbeerco.com/pubs/brixton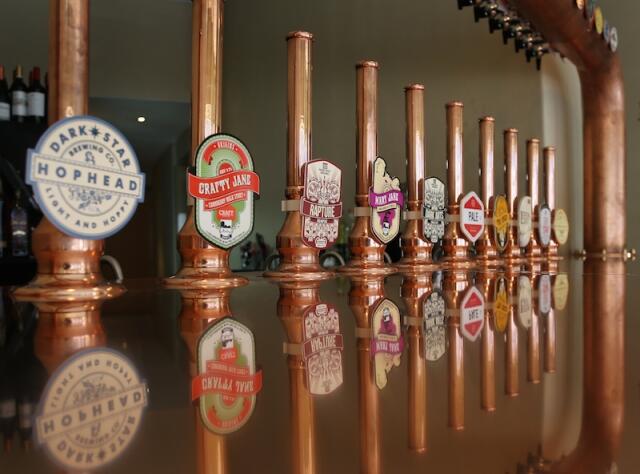 The White Horse Pub
This pub is a friendly local notorious for being rammed on the weekends and sporting great local DJs. While seemingly classy and well decorated, this local pub also feels homely and changes its furnishings every few months to match the seasons. Don't be alarmed by the vast amounts of autumn leaves suspended from the roof. The White Horse is a fabulous haunt for Sunday sessions and the scene is accompanied by live jazz, folk and mellow mixes in the late afternoon.
94 Brixton Hill, London, SW2 1QN
+44 (0)20 8678 6666
whitehorsebrixton.com
The Duke of Edinburg Pub
The Duke of Edinburgh pub is tucked away between Brixton and Clapham North and is often a difficult one to find without an expert local guide. Which is probably why this is one of the best kept secrets in the South. The Duke has one of the biggest beer gardens in all of South London, complete with beach huts, a large outdoor bar and a BBQ pit, and is a famous spot for watching the sport. Also close to the Brixton Academy, the Duke is great for pre-event drinks and dinner. Keep your eyes peeled for the bar manager with full-face tattoos. While seemingly intimidating and threatening, he is an old soul and the kindest man you'll ever meet.
204 Ferndale Rd, London, SW9 8AG
+44 (0)20 7326 0301
dukeofedinburghpub.com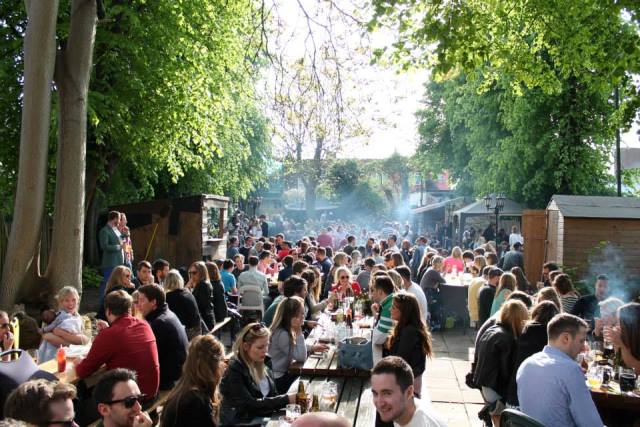 Kaff Bar
Caribbean and American style cuisines, £4 cocktails, and banging tunes on a Friday – what more could you ask for? Kaff Bar is the home of originality, and this friendly bar brings you a range of events from Mad Bingo to the Creole Crawfish Boil. The walls are colored with bright graffiti and the old leather couches mean if you get rowdy and spill your drinks, no one will judge you.
64-68 Atlantic Rd, London, SW9 8PY
+44 (0)20 7274 5373
kaff-bar.co.uk
Chix & Buck Wine Parlour
A classier option for the lady readers, Chix & Buck is a vibrant and buzzing wine bar with exclusive imports and international masterpieces. With at least 18 wines by the glass and the entire range by the bottle, you can sit in the window watching the world pass you by and ponder life over a glass of Sauvignon. Chix also runs wine tastings for private groups on demand.
1&3 Vining Street, London, SW9 8QA
+44 (0)800 612 4742
chixandbuck.com/thewineparlour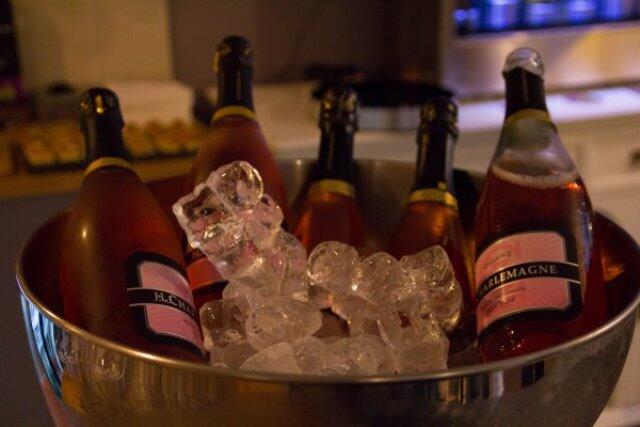 So there you have it, the best craft beers and drinking spots in Brixton; if you think we've missed any out, please do leave us a comment and let us know. Enjoy your pints!