9350 Views
How many times have you tried cooking the traditional roman pasta carbonara, but always felt like there was "just something missing"? Does the egg go in the pasta, or the pasta in the egg? Is it better to use whole eggs or only egg yolks? Which is right, pancetta or guanciale? Are you meant to use parmesan or pecorino? And the quintessential question, spaghetti or rigatoni?
If your dream is to lose yourself in the labyrinth of traditional Roman flavors, we've put together a list of places that offer cooking classes in Rome, teaching you the tips and tricks to recreate perfect Italian dishes. We all know that before you can share happiness with others, you must learn to find it for yourself. So hurry up and book a day to learn all there is to know about a real Italian kitchen!
Cook Dinner with Nonna Class
We may be biased but we were brought up to believe that when it comes to cooking, Grandma knows best. Get into the kitchen with Nonna in Eating Italy's very own cooking classes. Because we know that it is the families that make the best Italian food and who have passed down their secret recipes from generation to generation, we've designed this class to be taught by just those people: Nonna, or grandma. Our cooking class lasts for 4 hours and includes the meal and recipes you make with Nonna's help, along with glasses of Italian wine. So come join us in Nonna's kitchen and help make your trip to Rome one where you'll take away more than just photos, but also recipes and a delicious evening!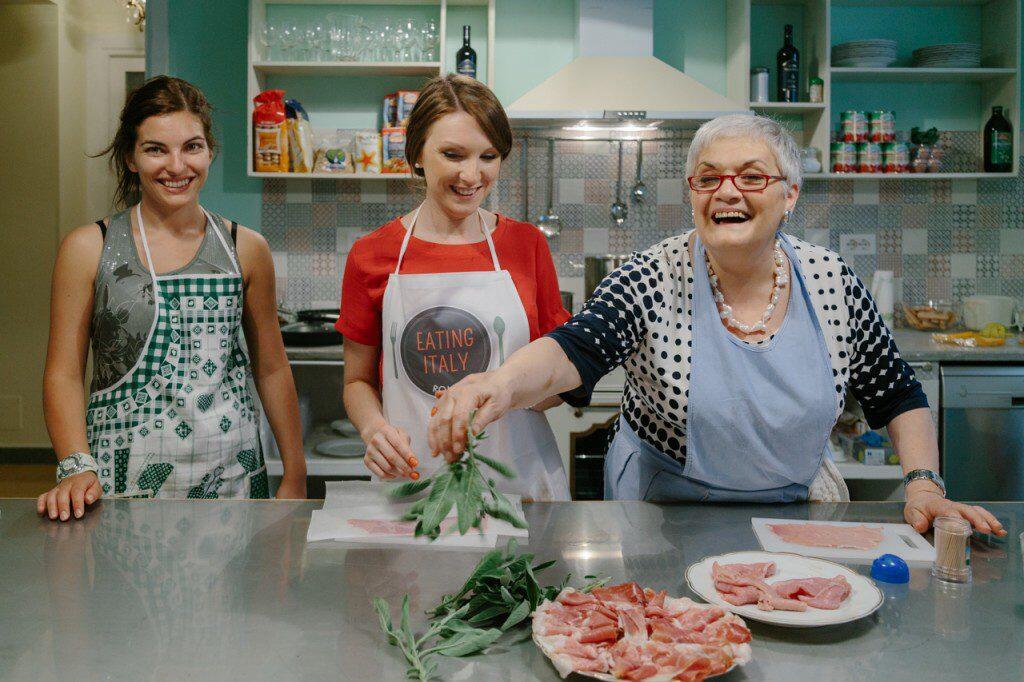 Cooking Classes in Rome
Chef Andrea had been working in his family's restaurant for years, using his love and talent with food to help run four Rome restaurants in the last 15 years. He is now using his passion for cooking to teach others the great regional dishes of his beloved hometown: Rome. Courses cost €65 and include a 4 course meal of antipasti, homemade pasta, a second course and a traditional dessert, all made with organic ingredients. Add to that 1 seasoned (and good-looking) Italian chef, and your recipe is complete! Contact Chef Andrea for a reservation. He will try and answer you within 48 hours.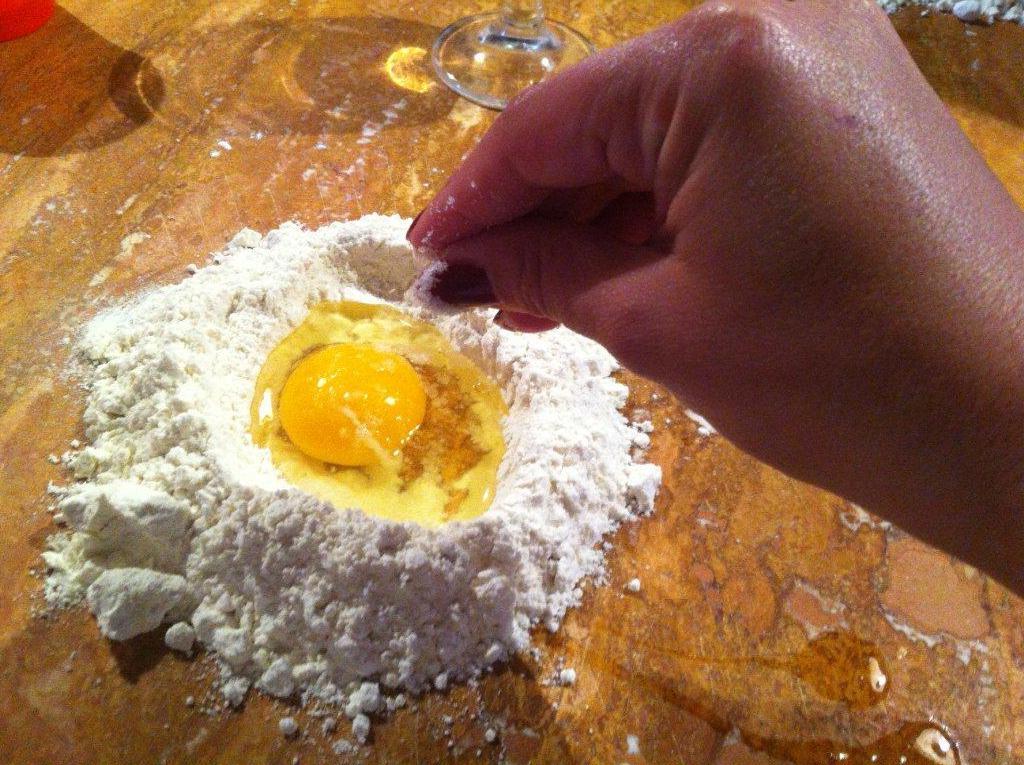 Fabiolous Cooking Day
This is a day cooking course designed by Fabio Bongiani that combines Italian food and culture to offer participants a complete and unique experience. Guests not only get to learn the recipes, but are involved in the whole cooking process. The day begins with a tour of the local markets to shop for your own fresh ingredients with a complimentary lesson on Roman history and culture, and ends with stuffing your own ravioli in Chef Fabio's beautiful apartment in the heart of Rome. Alternatively, Fabiolous Cooking Day also offers a day of cooking in the medieval village of Mazzano Romano, located 30 minutes outside of Rome (transportation is organized for you). The lovely Chef Monica will take you around the food markets and into Fabio's medieval villa for the class. After spending the day with Fabio, guests no longer feel like students but like friends. Fabiolous Cooking Day gives you an insight into Italian culture, and a new set of skills in the kitchen.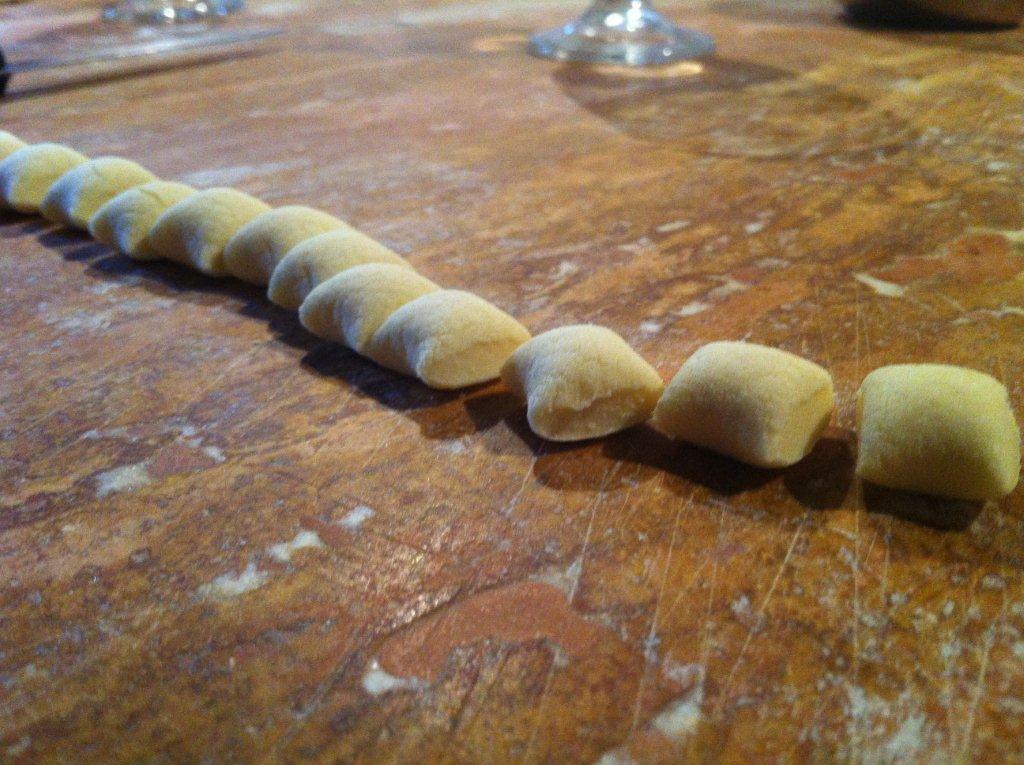 Daniela's Cooking School
After working in New York, and studying at some of the world's most famous culinary arts schools, Daniela began holding intimate cooking classes in her very own home in the heart of Rome. Her lessons focus on both typical Roman and southern Italian dishes, paying particular attention to the nutritional value of all her ingredients. Genuine care and comfort of her pupils are always her top priority. Classes run every day and last about 5 hours. They start in the morning with a trip to the Testaccio food market where Daniela talks about the history of the market and the different food available. Together you pick fresh, seasonal produce and take it back to her home on the Aventine Hill. There you will have a cooking class to prepare the delicious dishes, which you will later enjoy in the dining room, or outside (if the weather is good!) Classes are limited to 6 people, in order to give everyone hands-on experience. Participants will receive detailed recipes of the day's menu and a Diploma of Attendance.
Italian Gourmet
Author of a number of international bestselling cookbooks, including Top One Hundred Pasta Sauces, Diane Seed has built up an international reputation for her unrivaled knowledge of regional Italian cuisine and wines. After 30 years of living in Rome, her love affair with Italy shows no signs of fading. Diane runs week-long cooking courses for €1000, choosing a different theme to discuss with you each morning (dry vs. fresh pasta, which rice to use for the perfect risotto, how to store olive oil, etc…). Diane will teach you to cater for dinner parties, as well as quick but impressive dishes to serve for more informal meals.  One, two or three day classes can also be arranged on request, at €200 per day. All classes are kept small (max 8 guests), so that they are relaxed and informal. Alternatively, Diane runs classes twice a year in Puglia, on the Amalfi Coast and in Sicily.
Happy cooking and be sure to email or post some photos to us!!
—
Learn more about Eating Italy's Cooking With Nonna class here