2854 Views
Not long ago, we interviewed our very own Italian grandmother and cooking legend, Bruna. This week, we interview our other Nonna, Antonella, who also teaches our four-hour authentic, Italian cooking classes in a real Roman apartment – Cook Dinner with Nonna. A born and bred Roman, Antonella has been married to her husband Armando (patriarch of Testaccio's famed Giolitti gelateria) for 40+ years and is mom to son Luca and daughter Michela. She is also a very proud nonna to grandsons Riccardo and Daniele.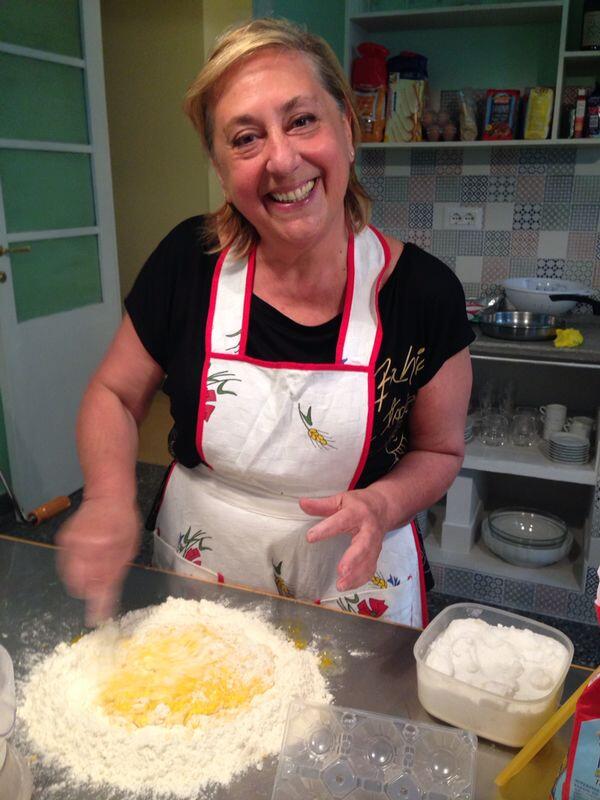 We caught up with her for a few minutes in the kitchen to ask her all about Rome, cooking, and what she likes to do best…
1) Who first taught you to cook?
My grandmother and my mother. I feel very fortunate that they passed down their traditions to me!
2) The biggest perk about working for Eating Italy Food Tours is…
I get to meet people from all over the world on a weekly basis, which is pretty extraordinary. I still keep in touch with one woman who did my class, from Jerusalem. Maybe one day I'll go visit her!
3) What makes Rome the greatest city on the planet?
Rome's simple yet exquisite cuisine and our endless masterpieces and monuments. We are truly an open-air museum – there's history everywhere you look.
4) Don't leave Rome without…?
Seeing our most beloved attractions: the Colosseum, Trevi Fountain, Piazza Navona, and the Roman Forum. They're most beautiful at night!
5) What is Rome's best-kept-secret?
At the top of the Aventine Hill, you'll find the Piazza of the Knights of Malta. If you look through the keyhole of the gate, you'll see a lovely view of the city in miniature.
6) If tonight was your last supper in Rome, what might we catch you eating?
For a starter, artichokes. Then lasagna or ravioli, homemade of course. And finally, I'd end my dinner on a high note with a decadent tiramisu'!
7) So you're hosting your own dinner party at home. What knock-out dish are you going to prepare?
My lasagna is always a crowd pleaser! I'd probably also make a meat or fish dish, and of course some sort of dessert.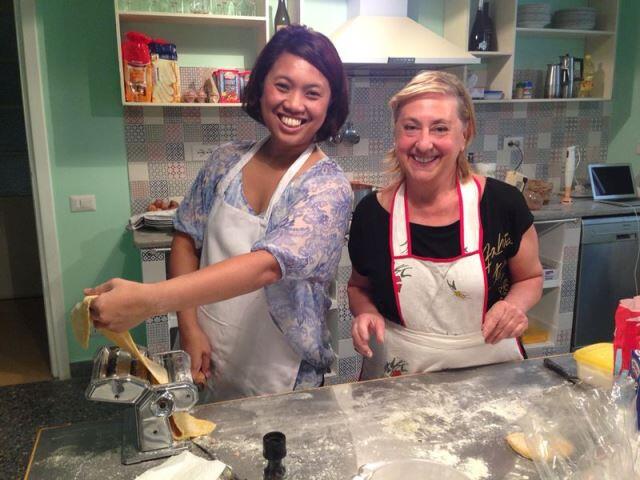 8) What is your favorite part of the cooking class?
It's such a joy to introduce foreigners to Italian cuisine – I get to see my traditions through their eyes.
9) What are your hobbies outside the kitchen?
I like to do decoupage. But more than anything, you'd find me in the gym or taking long walks around the city – after all that food, you can bet I've got to do some exercise too!