6248 Views
Come visit some of our favorite places in Amsterdam!
De Kaaskamer, Kaaswinkel (Cheese shop), Amsterdam, THE NETHERLANDS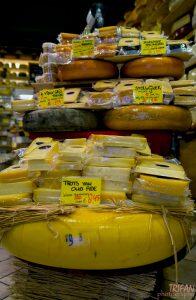 "Papeneiland is one of the oldest cafes in Amsterdam – a really historic spot. Bill Clinton famously once came here for a cappuccino and a slice of apple pie – he ended up taking a whole pie away with him!"
– Tiel Netel
This remarkable cheese shop has been a pillar of the community for the last 17 years. Tim, the shop's owner, has a passion for cheese that can be tasted and felt throughout the store and all its products.
To find De Kaaskamer:
Phone : 020 623 3483
Address: Runstraat 7