4931 Views
When I was little I was labeled a "good eater." "My girls eat anything," my mom would say about my sister and me. And it was true — sweet potatoes, avocados, shrimp, parmesan — our taste buds were wise beyond their years. I even felt a little sorry for the kids who were "picky eaters," whose culinary horizons didn't reach beyond chicken nuggets, hot dogs and Kraft Easy Mac.
That being said, I did have my limits — there were, of course, foods that my fairly complex palate wouldn't go near.  Ricotta cheese was one of them. I decided very early on that I despised finding a layer of the stuff hidden in my lasagna, a seemingly innocent pocket of ravioli or manicotti. I didn't like its texture, its consistency or its sneaky tendency to conceal itself in pasta. I avoided eating ricotta cheese for years, convinced that it was one of the few foods I would never grow to like.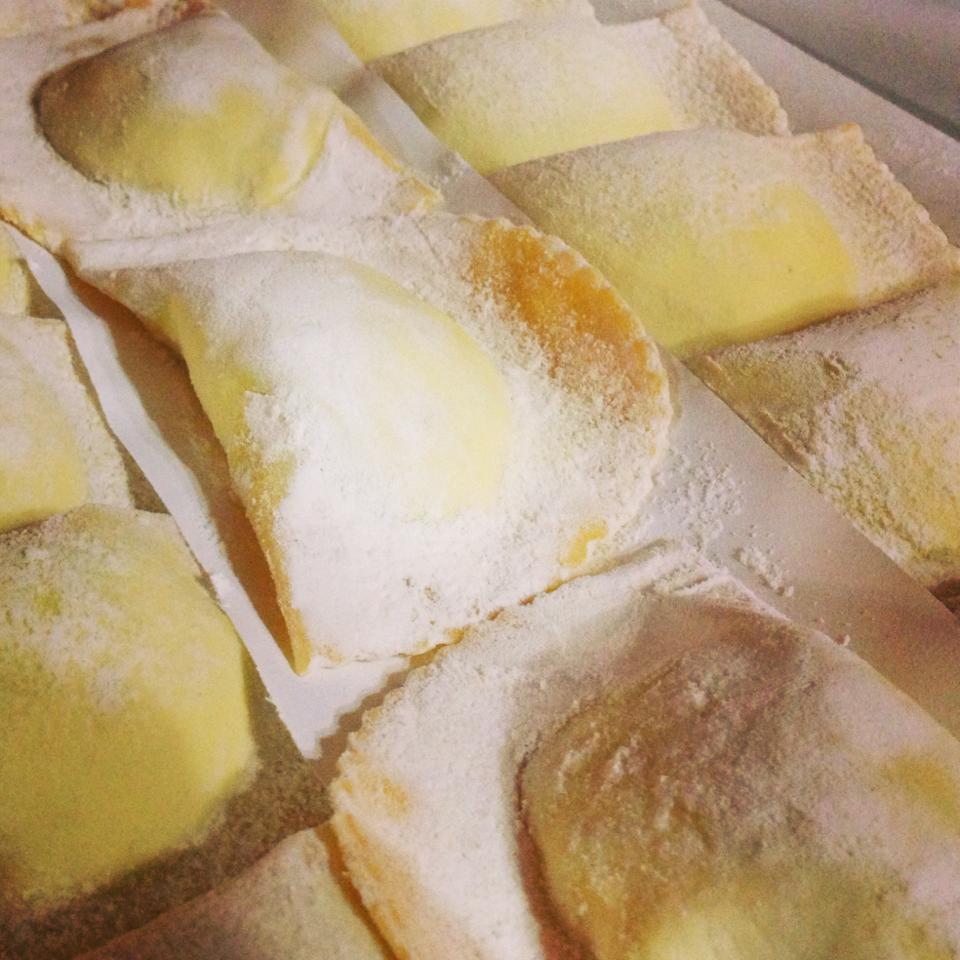 So, why share a recipe for ricotta pie, you may ask? This recipe was the one that changed my mind about ricotta. "Torta di ricotta" is a dessert traditionally made for Easter traditions in Italy. My mom makes it for this holiday without fail. For years I had automatically passed on this final sweet course, given its main ingredient, and instead prepared my own chocolate souffles and strawberry-layer cakes, eager to have a dessert I liked on the table. But one year, I decided to give it a try, convinced by my father who offered me a bite of the slice he had taken. ("Oh just try it! You'll like it!") I took a tiny bite. It was sweet and perfectly smooth, reminiscent of a cheesecake, but lighter and sweeter, all wrapped up in a delicate crispy pasta frolla. One bite immediately elicited regret on my part for never having tried it before.
The nicest thing about this recipe is that it belonged to my maternal grandmother. I never had the chance to meet her, but I know she spoke Italian with a lovely northern accent, was petite like me and was an incredible cook. This pie is proof of that. Her recipe isn't completely traditional — the typical ricotta pie has candied fruit in it. However, my grandmother decided to add chocolate chips and cherries, perhaps to make the pie a bit more appealing to her three children.
Unlike any layer cake or cheesecake you will ever make, to make torta di ricotta all you have to do is whisk together the ingredients in one bowl and pour it in the pie crust. If you want to save time, you could buy a pre-made pie crust rather than make your own.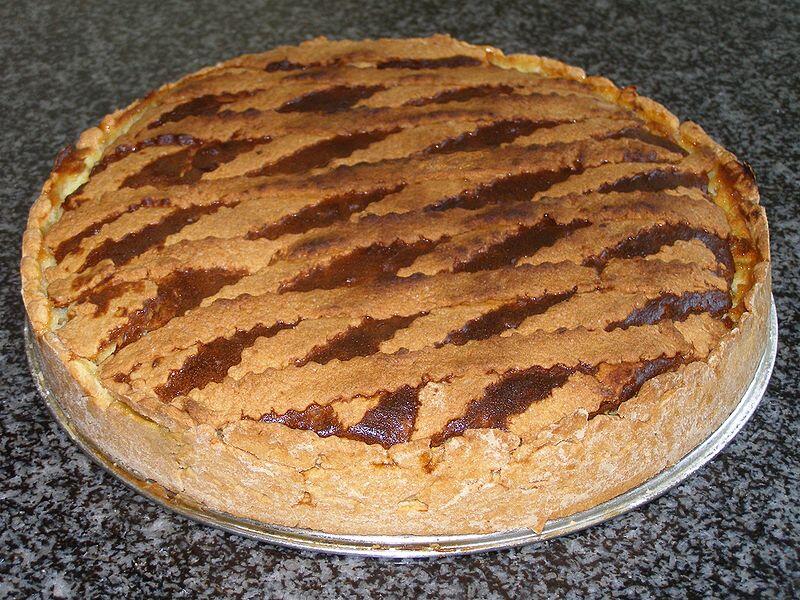 Torta di Ricotta
Serves 8–10 people, depending on how big your slices are. 
Crust:
1 1/4 cups (150 grams) all-purpose flour, plus more for dusting
1/4 cup (50 grams) sugar
1/8 teaspoon (a pinch) salt
14 tablespoons (196 grams) unsalted butter, cut into small pieces
1 large egg, lightly beaten
1 large egg yolk, lightly beaten
1 teaspoon pure vanilla extract
Pulse flour, sugar and salt in a food processor until just combined. Add butter and process until small pieces form. In a bowl, whisk together the egg, egg yolk and vanilla, then slowly add to the flour mixture while the food processor is running. Turn the dough out on to a work surface and knead it a little bit to form a ball. Divide the dough in two pieces, flatten them into disks and place them in the refrigerator for a couple of hours. Later, take the dough disks out and use a rolling pin to roll one to 1/8 inch (3 mm) thickness. Place it in a lightly greased, deep-dish pie plate, or a 9-inch (230 cm) spring form pan. Roll out the other extra pie dough, and cut it into strips to make a lattice design over the filling (this is optional, but looks really nice.)
Filling:
1 1/2 lb (672 grams) ricotta cheese
5 eggs
2 tsp vanilla
1 cup (200 grams) of sugar
3/4 cup (175 grams) semi-sweet chocolate chips
½ jar maraschino cherries, chopped
2 tbsp powdered sugar
Put the ricotta in a large mixing bowl. In a separate bowl, beat together the eggs and sugar, and then add to the ricotta. Mix until well blended. Add the vanilla and stir again. Add the chocolate chips and cherries, and blend. Pour the ricotta mixture into the pastry crust. Using your leftover pastry dough, cover the ricotta in lattice strips. Bake in a 350 ºF (180 ºC) oven for 35–45 minutes, or until the pie filling is set and a toothpick inserted in the middle comes out clean. Let cool and then sprinkle powdered sugar over the top.