3870 Views
Looking for more reasons to visit Europe in 2016? Look no further! From the continent's most well-known celebrations to up-and-coming festivals plus a few "secret" gems, we've got 12 grand reasons, one for every month, why you need to pack up your bags for a European adventure this year!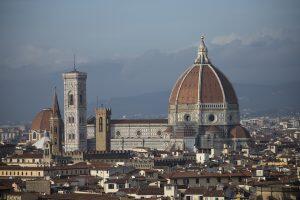 January – Best Time to Visit Venice
Carnevale, January 23 – February 9, 2016
Costume parades, masked balls, carnival parties and Italy to break up the post-holiday month blues? Yes please! Visit the city of canals and gondolas at the end of this month to catch the colorful, traditional pre-Lent Carnevale celebrations. Tips: B.Y.O.M. (bring your own mask) and stay refreshed with the mulled wine, Bellini cocktails and fritelle (Venetian doughnuts) from the market stalls.
February – Best Time to Visit Sarajevo
International Festival "Sarajevo Winter", February 7 – March 21, 2016
All seasons in the Balkans have their charm but for culture and art lovers, the annual "Sarajevo Winter Festival" starting in February is as good a time as any to visit. The theme of this year's festival is Soul (i.e. soul of the artists, soul of the city). We couldn't think of a more appropriate theme. We love love love this city.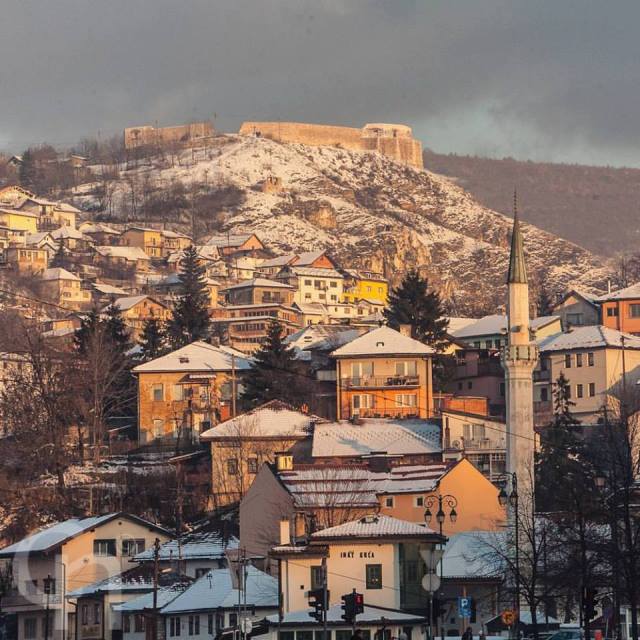 March – Best Time to Visit Dublin
St. Patrick's Day, March 17 – 20, 2016
Where better to don your green, drink a Guinness, eat corned beef and cabbage, and celebrate the luck of the Irish on St. Paddy's Day than in Ireland? If it were up to us, we'd take in all the action in Ireland's capital city Dublin, then head to the countryside for a dose of the quiet, green countryside. And maybe spot a leprechaun too!
April – Best Time to Visit Amsterdam
Koningsdag (King's, formerly Queen's, Day), April 27, 2016
Visit the Netherlands at the end of April for the Dutch's national holiday: Koningsdag – the King's birthday. The streets are chock-full of orange (the royal family's color), live music, markets and partygoers. And orange isn't the only color visitors can see in April. It's also the month of Tulp Festival, whereby 400,000 colorful and rare tulips are in bloom all over Amsterdam. While you're there, why not join us for a deliciously Dutch food tour?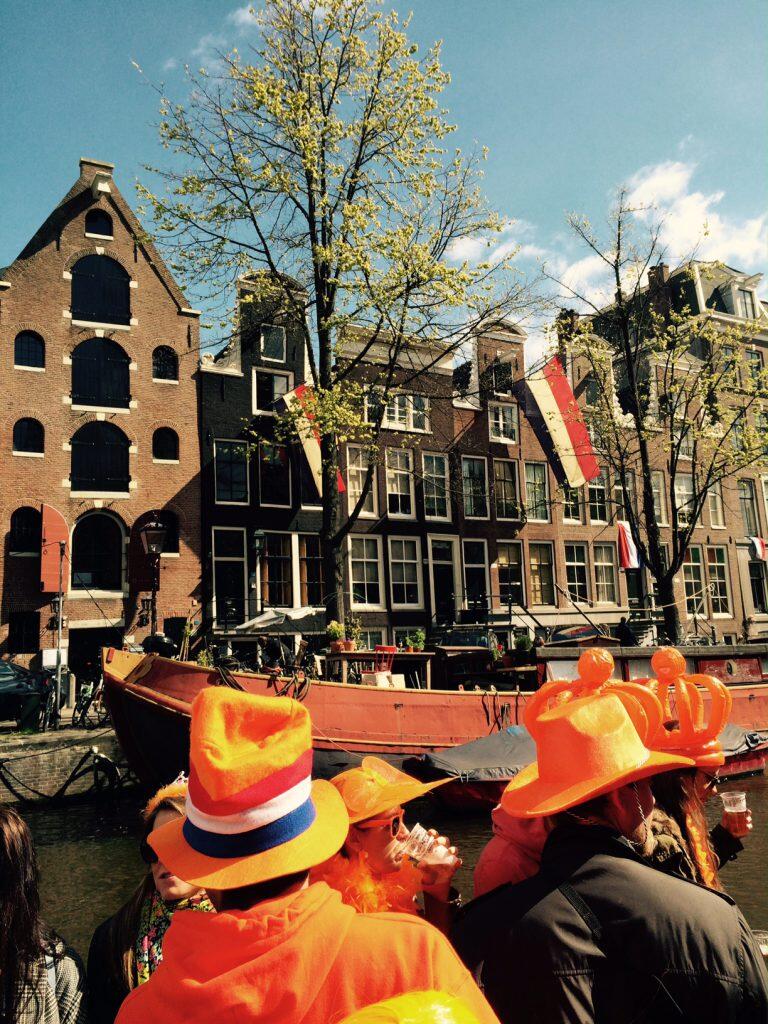 May – Best Time to Visit Paris
Nuit des Musées (Museum Night), May 21, 2016
Green grass and parks, art and architecture, outdoor cafes and wine, longer days and warmer weather finally… the thought of spring in Paris makes us want to kick off our shoes and scream "Je t'aime, world!" And in May, over 1,000 French museums open at night to the public (for free!) for European Museum Night. Bonus: May is also the 69th Festival de Cannes (May 11-22). Road trip to the French Riviera? S'il vous plait!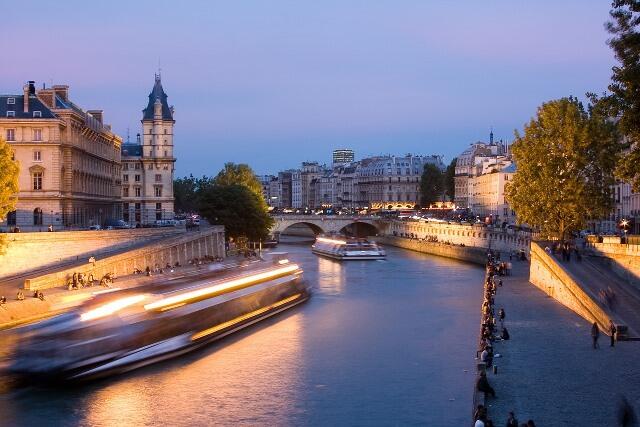 June – Best Time to Visit London
Taste of London, June 15 – 19, 2016
It's that al fresco time of year. And for us foodies, the Taste of London in Regent's Park is one of our favorite al fresco food soirees. Five days of picnicking in the heart of the city featuring delish creations by London's top restaurants plus culinary stars, live music, entertainment and drinks too. Don't stop there! Continue your culinary cruise of London by way of one of our local food tours.
July – Best Time to Visit Budapest
Budapest Summer Festival, June – August, 2016
Budapest is awesome… and beautiful. And in high season, offers a bit of a relief from the tourist throngs and prices of its western neighbors (of course, that's changing so the sooner to visit, the better!). Throughout the summer months, visitors can catch concerts, musical and theater performances in outdoor venues throughout the city for the Budapest Summer Festival. Additionally, cruise the Danube, dip in the pools (alongside the thermal baths), sightsee the city's stunning architecture and enjoy traditional Hungarian meals: goulash, strudel, and local wine.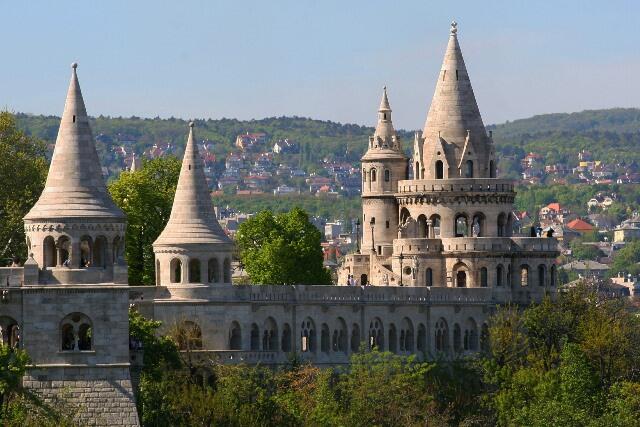 August – Best Time to Visit Edinburgh
Edinburgh International Film Festival, August 5 – 29, 2016
If art and entertainment strike your fancy and you don't mind crowds, plan a trip to Edinburgh in August to experience the world's largest performing art festival. Last year, festivalgoers caught more than 50,000 international acts throughout hundreds of the city's theaters, pubs and streets. In between the acts, meander the medieval streets, sip scotch and Scottish ales, sample haggis, and soak up the Scottish capital city's charm, history and longer summer days.
September – Best Time to Visit Munich
Oktoberfest, September 17 – October 3, 2016
Contrary to the name, Munich's Oktoberfest celebrations fall primarily in September; better beer-garden, lederhosen and dirndl weather, we say! While beer is obviously the focus (last year, 7.7 million liters of beer were consumed!), other highlights include: sausages, dumplings, potato pancakes, spaetzle and pretzels, singing, new friends and amusement rides too. Prost!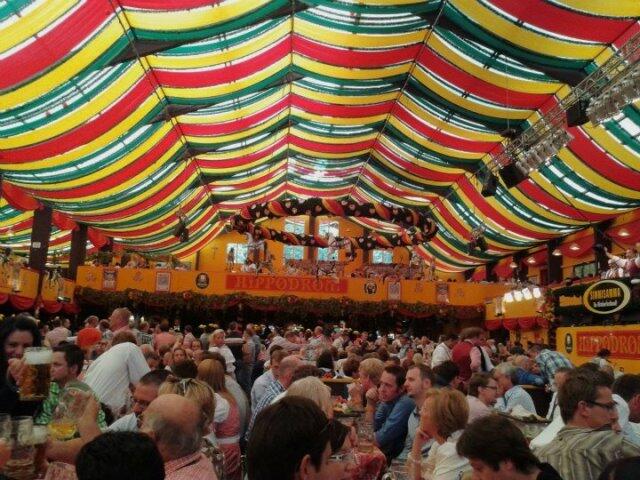 October – Best Time to Visit Rome
RomaEuropa Festival, end of September – end of November, 2016
Visiting Rome in and of itself is an event. From the city's art, architecture, culture and cuisine, there's so much to experience. And with summer's heat waning, tourist crowds tapering, prices lowering and gelato still tasting delizioso, October is one of the best months to do so. What to do in Rome besides the obvious (Colosseum, Vatican, Sistine Chapel, and on and on)? Check out RomaEuropa, the international modern art festival featuring dance, theatre, music and digital media. Paired with a food tour led by friendly and knowledgeable locals, you'll be set for an extraordinary stay in Rome.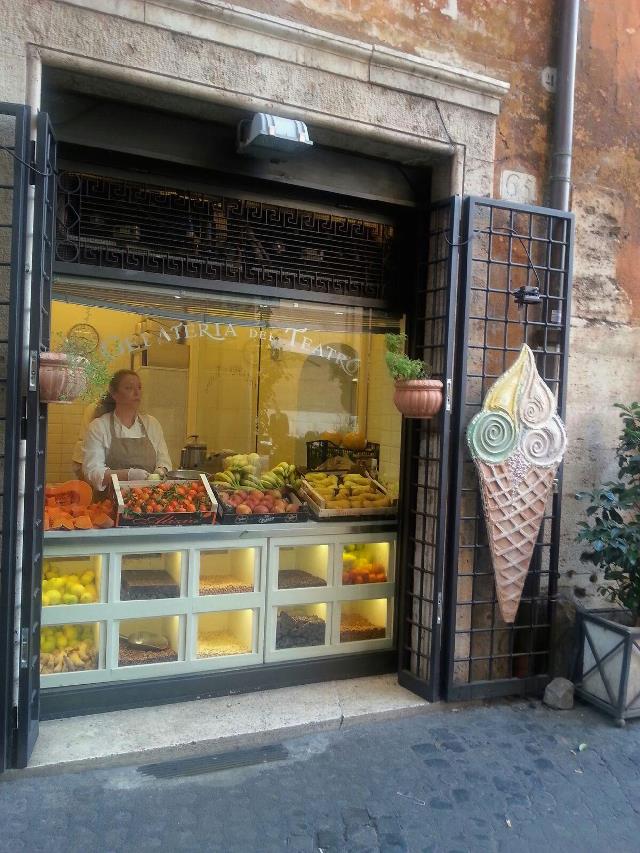 November – Best Time to Visit Florence
Firenze Marathon, November 24, 2016
Psst runners, November marks the 32nd annual marathon in Florence. Whew, we're hungry just thinking about it. Good thing November is also harvest season for some of our favorite Italian specialties: truffles, wine, olive oil and chestnuts! There are festivals all over the country to celebrate, including the annual first pressing of olive oil in Reggello, a short drive from Florence. Or sample and stock up on the goodies right from Florence's markets. Of course, there's risk of rain this time of year but with trattorias and osterias all over the city to take shelter (and a new food tour on the horizon from Eating Italy leading to the local favorites), we say no problema!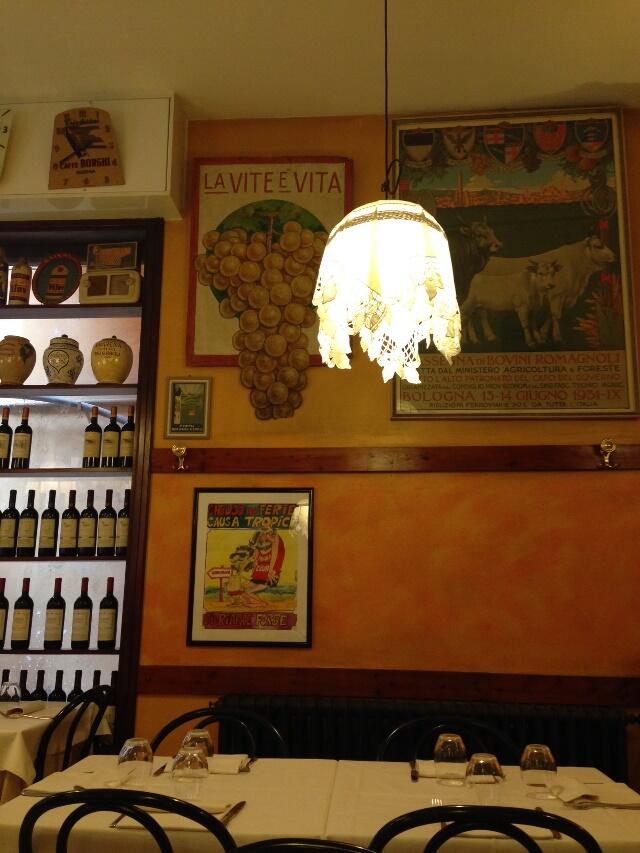 December – Best Time to Visit Prague
Christmas Markets, December 3, 2016 – January 4, 2017
December is one of our favorite times of year in Prague. It's the season when the Christmas markets light up the fairytale city, and tourists and locals alike huddle around the quaint market stalls to drink svařák (mulled wine) and pivo (beer), eat klobása (sausage), gingerbread and trdelník (pastries), shop for traditional Czech gifts and revel in the magical atmosphere. Looking for a local to lead you around all those Czech treats? Look no further than our Prague food tour…