2468 Views
Amsterdam has so many interesting places to visit, it can be hard to figure out where you want to go. While the Rijksmuseum, Van Gogh museum, and the Anne Frank house may be high on many visitors' to-do lists, we think it's much better to space your museum visits out a little and check out some of the lesser-known and more unique things to do in Amsterdam.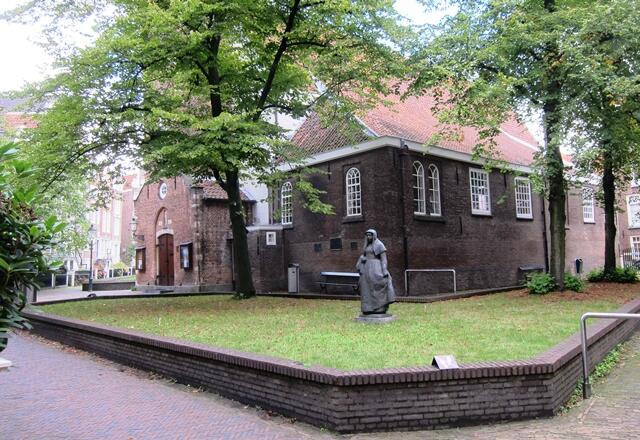 Top Picks for Interesting Things to Do in Amsterdam
Begijnhof
Walk through the door and find yourself in an enclosed residential courtyard complete with a church and a chapel. This is the Begijnhof, which was originally founded in the 1100s and housed a religious community of women who came to live together to look after the sick. In order to join this community they had to be unmarried, make a vow of chastity, and promise to be obedient to the parish priest. The church and chapels are open for you to visit, but bear in mind that it is a residential area so please respect the people who live there by keeping noise to a minimum.
Beginhof 30
begijnhofamsterdam.nl
Open: daily 9 am – 5 pm
Beurs van Berlage
One thing that many people don't realize is that Amsterdam was the birthplace of the national stock market in the 17th Century, when commodities were traded and the Dutch East India Company became the world's first public limited company. The Beurs van Berlage was commissioned 300 years later, when architect Hendrik Petrus Berlage was asked to design the third stock exchange building of Amsterdam. You can go on a guided tour to find out more about it.
Damrak 243
beursvanberlage.nl
Guided tours are organized by Artifex; please phone for availability +31 (0)20 620 8112
West India House
Formerly housing the West Indies Company (WIC) between 1623 and 1657, the building is symbolic of the good historic relationship that the Netherlands has with the USA. Inside the courtyard, there is a statue of Peter Stuyvesant who was the first governor of a WIC fort built in New Amsterdam, Manhattan, in 1625. Nowadays, the building is used as a conference center, so you won't be able to go inside, but you are able to access the courtyard. You'll find the West India House at Herenmarkt 99, just off the Haarlemmerstraat.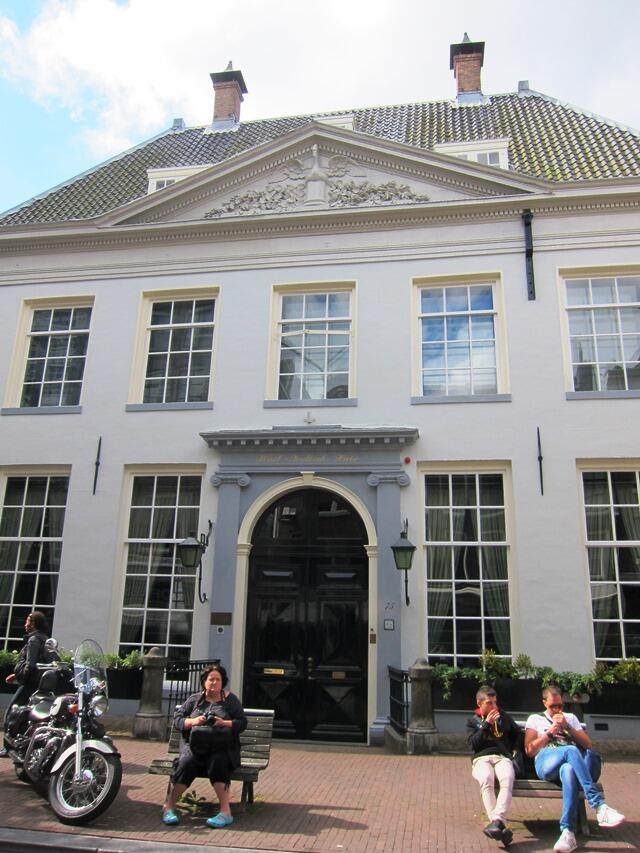 NAP pile, or sea level indicators
Take a look at just how far below sea level Amsterdam really is by checking out the NAP pile, which shows you the average height of the Zuiderzee (a shallow bay of the North Sea in the northwest of the Netherlands). In the 17th Century, flooding was a common occurrence; so to try and protect residents living in low-lying areas, they measured the level of the sea every day between 1883 and 1684. This was averaged and subsequently many of Amsterdam's dykes were raised because they were too low, and several of them were improved. Nowadays they measure this automatically, and you can go and take a look at how they do it.
Amstel (Stadhuis 1)
normaalamsterdamspeil.nl
Open: Mon – Fri 9 am – 6 pm
For an alternative take on Amsterdam, why not get to know the city through it's food? Take one of our Amsterdam tours and eat your way through 12 deliciously Dutch tastings from 8 foodie locations…