3162 Views
There may sometimes seem like there are too many social networks to keep up with nowadays, Facebook, Twitter, Instagram, Snapchat and Vine all keep people glued to their phones. One of our favourite, though, is Pinterest. The idea behind this is simple, people find pictures they like, and 'pin' them to virtual pin boards. The pictures can be just that, pictures, or they can link to interesting websites. There are fantastic boards all over Pinterest, from the best recipes to inspirational travel tips, interior decorating ideas to children's holiday activities. Some of our favourite boards, however, are of our home city of London.
Since Pinterest started, in 2010, over 50 million 'pinners' have started to use the network, so while there are many millions of fantastic photos and articles being pinned and shared, it can be hard to find some of the best ones. Which is where we come in. Here are our ten favourite London based Pinterest boards, have a look around some of them and remember to check out some of what else these pinners are sharing with the world.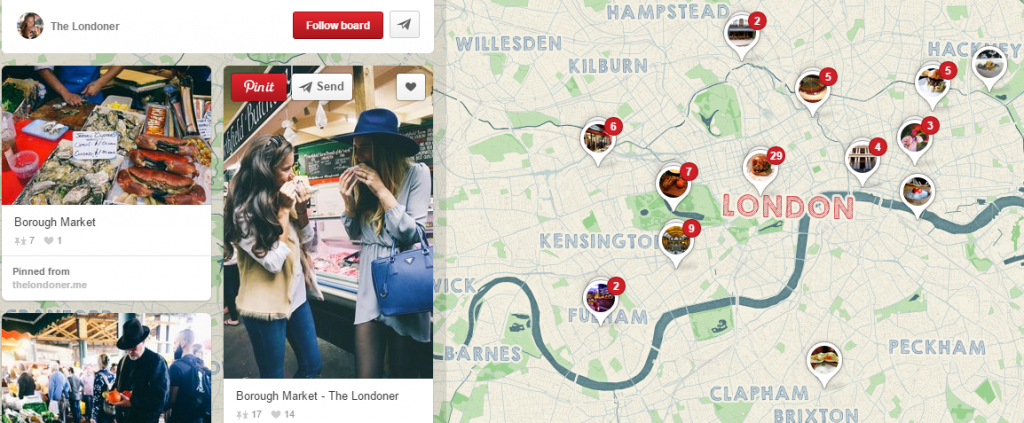 The best London based Pinterest boards to follow
Rosie is the blogger behind the fantastic London blog Londoner.me and her Pinterest page lives up to the high standards of her blog in every way. Her 'London' board has handy tips about her home city. As Rosie puts it "A collection of things I recommend you give a go in London".
This is another great page full of lovely boards from a blogger in London. Rebecca is originally from New Zealand, as her name may suggest, writes a blog all about how to survive in London with tips on where to stay, visit, eat and drink coffee. Our favourite of her boards is Coffee in London, although they're all worth checking out.

Dutch expat and Pinterest extraordinaire Nienke has a whole bunch of fantastic boards, but the one we're most interested in is Expat Life London. But don't just follow this one, Nienke is a travel blogger, and has boards full of pictures from all over the world. Just a warning from us though, viewing these pins will may will result in travel envy and could lead to flight booking!
The guys behind Spotted by Locals have built a website dedicated to tips and guides to over 50 cities worldwide and a Pinterest page to back that up. Their London page does not disappoint, with articles, stories, tips and just pictures that will interest anyone who is interested in London.

Travel blogger and writer Frankie blogs, tweets and pins from all over the world. Usually residing in Amsterdam, one of the boards on her fantastic Pinterest page is London Calling, where she pins stories, pictures and tips from a whole range of sources. Make sure to check this one out.
London lifestyle blogger Poppy has a whole host of boards full of lovely pictures from articles from across the web. While Poppy's Sweet Talk board may be enough to have us running out to the nearest bakery, it's London Cafes that interest us the most. Have a look for some great ideas of places to go for tea, coffee and cake in the capital.
OneLittleNest is a Pinterest page full of great boards from Rebecca, a London based architect and prop stylist. As you might expect, there are boards on a whole manner of art, style and illustration. Our favourite though is My Hood, a board full of lovely shots of Rebecca's home town, pinned from a range of websites and photo galleries.
Another Pinterest page from someone with a creative background, Alicia is an art director and that is certainly reflected in her beautiful boards on graphics, prints, posters and interior design. Her London board, another which utilises Pinterest's map feature, is full of fantastic shots of the city, taken from Alicia's own blog as well as other sites around the web. 

While most boards on this list focus on London as a whole, Street Feast London, from Italian food and travel writer Giulia Mulè looks at just one event, or one series of events we should say. That Street Feast night markets take place all over London leads to them being heled in locations that make for fantastic photography, and the food doesn't look half bad either!
Sofie is another travel blogger who has turned her love for places all round the world into some fantastic Pinterest boards. The one that we've been looking at is her London (UK) (because there is a London in Canada too!) board. What we especially like about this is where so many of the pins click through to, they act as links to useful articles including tips on London's museums, tricks to navigating the Underground and what to do with 48 hours in the city.
And one bonus board for you…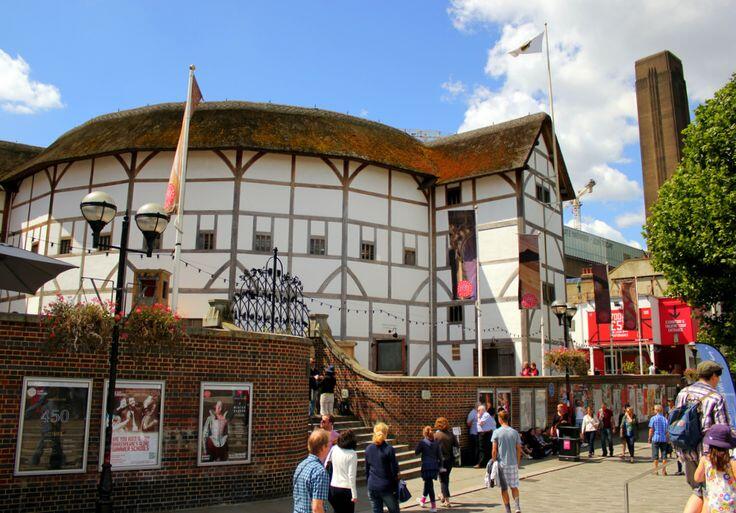 The majority of the boards featured on Eating London's Pinterest page have some connection to London, as you may have guessed. But one stands out as something to look at with a real London focus, Beautiful London. Have a look at the pins here for some of the lovely buildings, parks, views and general sights that London has to offer. Pins here are from Eating London's own blog and website, as well as articles and galleries from all over the internet.