2195 Views
Come visit some of our favorite places in Rome!
Massimo Panificio (Bread stall), Rome, Italy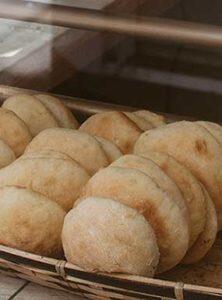 "I was born and raised with the characteristic things from my country and the bruschetta is one of these."
– Massimo
Massimo's enticing panificio offers a huge array of products including bread, pizza, pastries and sandwiches as well as pre-prepared vegetables, stuffed tomatoes, and roast chicken. This is a great place to try the local, traditionally made breads from the towns of Genzano and Lariano which are considered the best in the region of Lazio.
To find Massimo Panificio:
Address: Testaccio Market, Via Beniamino Franklin