3815 Views
There are endless ways to celebrate New Year's Eve in London. Rub elbows with drag queens, cut a rug in your finest vintage gear, or share a few pints with someone special before a midnight kiss – it's as wild or as laid back as you want it to be. Getting around on NYE is easy and free, as the tube runs until 4.30 am, so save your cab fare for a hangover breakfast.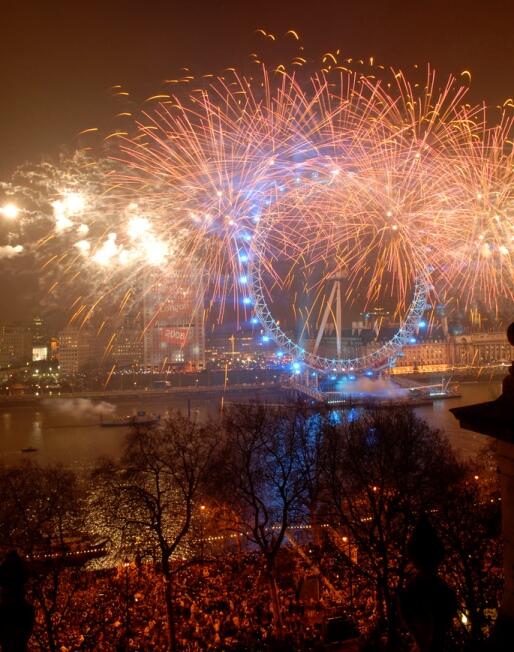 Life of the Party
Troxy hosts a big top-inspired event with Cirque Du Soul, turning the famed nightclub into a decadent wonderland. DJs play house, techno and electro while burlesque performers and side show acts entertain the crowd. Costumes are a must, so fluff your feather boa and dust off the top hat.
If scantily-clad contortionists aren't your thing, consider A Vintage New Year's Eve Party at the Southbank Centre. 5 floors of the Royal Festival Hall will transform for an enormous celebration, with 6 retro nightclubs, a beauty salon, photo studios, eateries and a terrace along the Thames. I'm looking forward to the Tiki Bar, where you can samba and sip exotic cocktails until the wee hours.
Indulge your inner hedge fund manager at the Wolf of Wall Street party at The Qube Project. Inspired by the notorious Scorsese flick, this party trades good taste for dirty fun and is in its second year. Play beer pong, take part in the midnight money shower and gorge on NYC-style pizza, but don't get any tomato sauce on your best suit.
Troxy
490 Commercial Road, London E1 0HX
+44 (0)207 790 9000
troxy.co.uk
Southbank Centre
Belvedere Road, London SE1 8XX
+44 (0)20 7960 4200
southbankcentre.co.uk
The Qube Project
191 Victoria St, London SW1E 5NE
+44 (0)79 0414 2073
thequbeproject.com
Have a Gay Old Time
There's no shortage of LGBT-friendly events on New Year's Eve in London. For fun and frolics, head to the Royal Vauxhall Tavern, a popular gay pub, for Push the Button. With "zero attitude", this relaxed party promises mistletoe, wine, tacky sweaters and non-stop pop hits to keep you dancing all night long.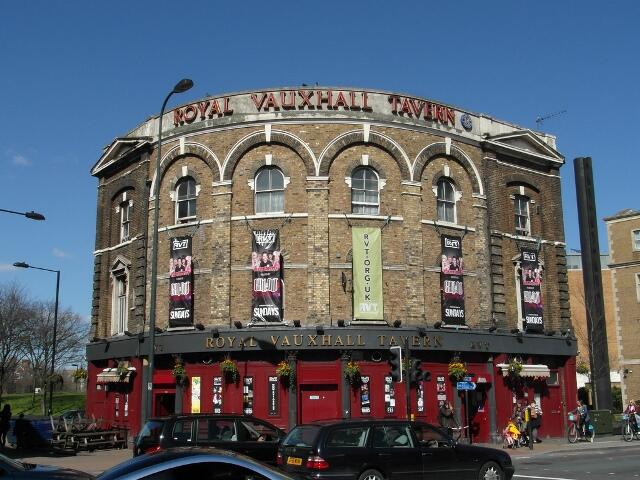 Over at The Eagle, Camp NYE promises a night of gender-bending antics hosted by the notorious artist, writer and troublemaker Scottee. This wild night features a cavalcade of drag queens, plus-sized opera singers and more cabaret mayhem than you can shake a stick at, so get ready to go crazy.
Royal Vauxhall Tavern
372 Kennington Ln, London SE11 5HY
+44 (0)20 7820 1222
vauxhalltavern.com
 The Eagle
349 Kennington Ln, London SE11 5QY
+44 (0)20 7793 0903
eaglelondon.com
Catch Some Comedy
If you're in the mood to laugh, check out Comedy Carnival in the West End and watch sets by the likes of Edinburgh favorite Phil Nichol and Zoe Nichol from Live at the Apollo. Afterwards, the club will host a rollicking party until 5 am.
Over at the Hammersmith Apollo, the legendary Bill Bailey performs his new show, Limboland. Combining his sharp, witty comedy with music, it explores the difference between reality and life as we wish it to be, with a few cheap shots at One Direction.
Grab a seat at The Top Secret Comedy Club, where popular comedians perform from 9 pm to midnight while guests enjoy an open bar. When the laughter dies down, the after party begins.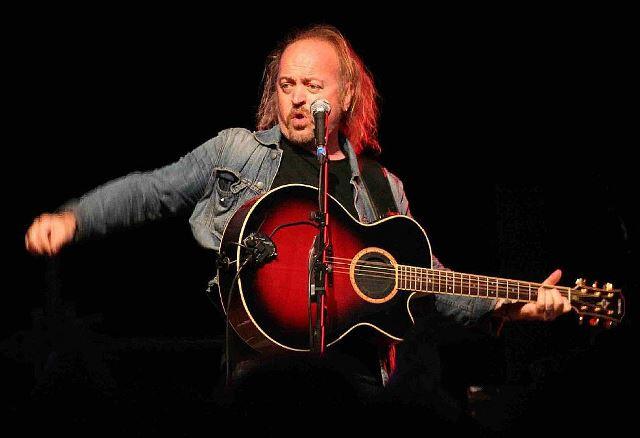 Comedy Carnival
36 Shaftesbury Ave, London W1D 7EP
+44 (0)20 7041 7312
comedycarnival.co.uk
 Hammersmith Apollo
45 Queen Caroline St, London W6 9QH
+44 (0)20 8563 3800
eventimapollo.com 
The Top Secret Comedy Club
170a Drury Ln, London WC2B 5PD
+44 (0)78 2609 9023
thetopsecretcomedyclub.co.uk
Cheap and Cheerful
Though it's easy to blow through an entire paycheck partying in London, there's plenty of budget-friendly fun, too. Over at The Cat and Mutton in Bethnal Green, enjoy a beer and nosh on fried chicken from food truck rock stars Motherclucker while a DJ plays funk, soul and pop. Early bird tickets are just £5, so act fast.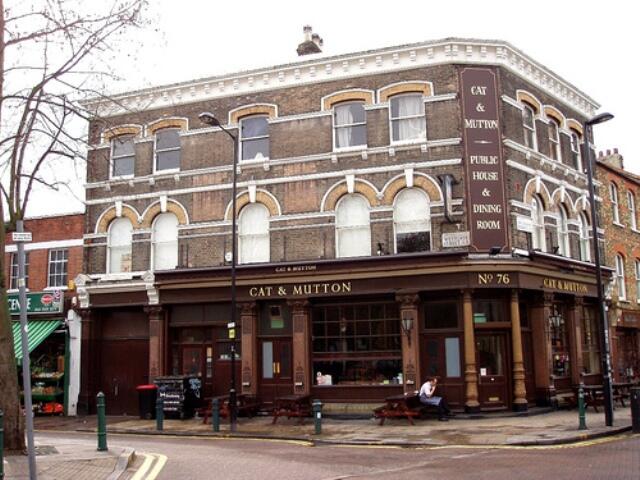 Looking to wear your finest flared jeans and platform shoes? Style your 'fro and go to People's Park Tavern in Hackney for a disco celebration with your favorite 70s tunes. Tickets start at £10 and the best-dressed guy and gal will each win a £100 bar tab.
The Cat & Mutton
76 Broadway Market, London E8 4QJ
+44 (0)20 7249 6555
catandmutton.com
People's Park Tavern
360 Victoria Park Rd, London E9 7BT
+44 (0)208 533 0040
peoplesparktavern.pub
The Big Bang
London celebrates every New Year's Eve with a massive fireworks display and it's one of the best ways to enjoy the holiday. Though you can find a spot along the Thames and watch for free, the city now sells tickets to the best viewing areas. At just £10 each, they're a steal.