1981 Views
For me, a perfect day in Amsterdam includes culture, food and walking around the canals in the early evening, though not necessarily in that order.
How to Have the Perfect Day in Amsterdam
Morning
I know it's a bit cliché, but one of my favorite museums is the Rijksmuseum, and no perfect day would be complete without a visit to check out Rembrandt's Nightwatch. The museum itself was refurbished in 2013, and items were re-categorized into time periods instead of being put alongside similar items, which is one of the many reasons I love it because it feels like you're walking into the 1800s.
Museumstraat 1
+31 (0)20 674 7000
rijksmuseum.nl
Open: Mon – Sun 9 am – 5 pm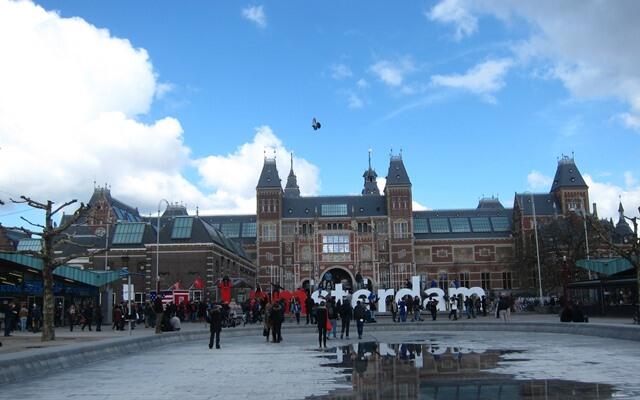 Lunchtime
After using up your energy walking around the Rijksmuseum, you'll need to refuel and the Albert Cuypmarkt is a great place to find a spot to eat. You're so spoiled for choice that whatever you're craving you'll more than likely find it here. There are several places you can grab food on the market, and one of my favorite places for lunch is The Butcher – their burgers are divine.
Albert Cuypstraat 129
+31 (0)20 470 7875
the-butcher.com
Open: Sun – Tue 12 noon – late; Wed – Sat 11 am – late
Early afternoon
Next up, a behind-the-scenes guided tour of the Concertgebouw. Not only will you go into the main concert hall, but you'll get to see the dressing rooms and other concert rooms while learning some of the history. It costs only €10 and is definitely worth the money.
Concertgebouwplein 10
+31 (0)900 671 8345
concertgebouw.nl
Tours: Mon 5 pm – 6.15 pm; Wed 1.30 pm – 2.45 pm; Sun 12.30 pm – 2.45 pm
Late afternoon
There's nothing better than taking a stroll around the canals in the Jordaan area of Amsterdam, day or night. With pretty canal houses, and plenty of places to have a coffee (or mulled wine, depending on how you're feeling) you'll find that there's lots to see. It's interesting to note that this area of Amsterdam used to be a predominantly working class area, and now it is one of the most sought-after areas to live in Amsterdam. If you have time and would like to get to know the Jordaan neighborhood a little better, you could take our 4-hour food and canals tour through the area…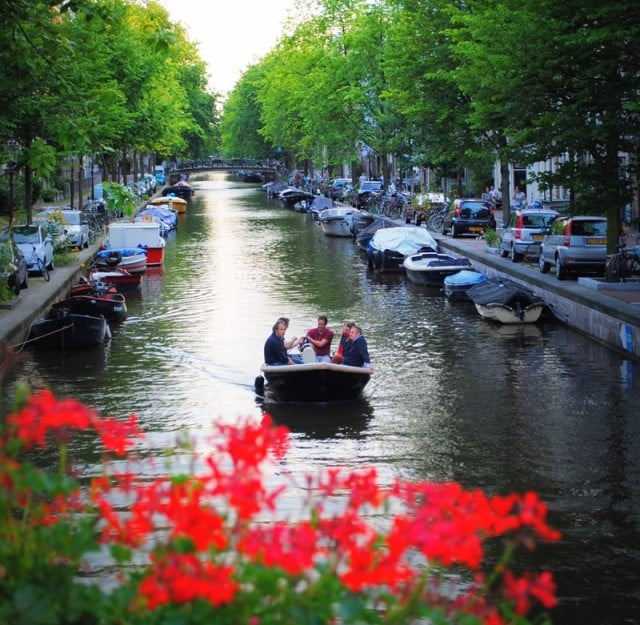 Dinner time
By this time, I would be thinking about making a stop for dinner at Spaghetteria, which is great if you love pasta. The menu is small, reasonably priced and everything except the ravioli is available as a gluten-free option.
Van Woustraat 123
spaghetteria-pastabar.nl
Open: Daily from 5 pm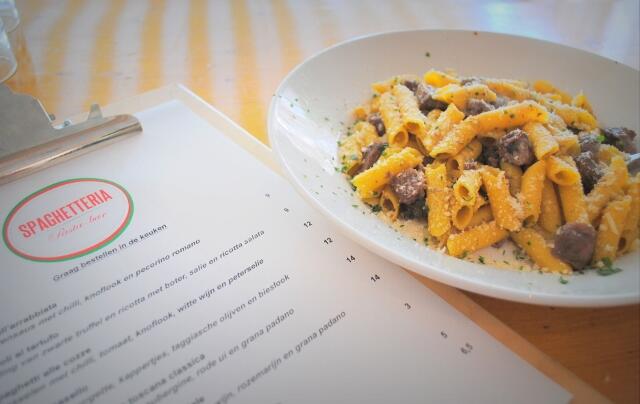 Cocktail hour
I love a good cocktail as much as the next girl, and Tales & Spirits is a great place to go if you want to have a fun-filled evening singing along to your favourite 80s and 90s pop songs, while the bar staff dance along.
Lijnbaanssteeg 5
+31 (0)65 535 6467
talesandspirits.com
Open: Tue – Thu 17.30 pm – 1 am; Fri – Sat 17.30 pm – 3 am
And, there you have it. This is my perfect day in Amsterdam. I would love to hear about what you would do on one perfect day in Amsterdam too.