2753 Views
Each month, Eating Europe is collaborating with a different blogger to bring you recipes inspired by our food tours and the stunning European countries they take place in. In our last edition, Italian food lover Sheena Tatum from Sophistishe shared her recipe for Cacciucco – or Tuscan Seafood Stew.
This month, we're proud to introduce you to Mandi Buckner, author of Chewsy Lovers – a foodie blog aimed specifically at couples. Mandi loves to travel and combine new flavors, so she's created her very own take on the popular British classic, Fish & Chips, for our Eating London blog.
About Mandi and Chewsy Lovers
Chewsy Lovers is an energetic food lifestyle brand for couples and married folks. The focus of the blog is to teach people to build healthy relationships through food. But why Chewsy Lovers as a name? Mandi and her husband "Buckaroo" met in culinary school back in 2010 in Tallahassee, Florida. "So it kind of began as our love story," explains Mandi. "It has now grown into a community for foodie couples who love to cook at home, travel for great food, and want to try new recipes."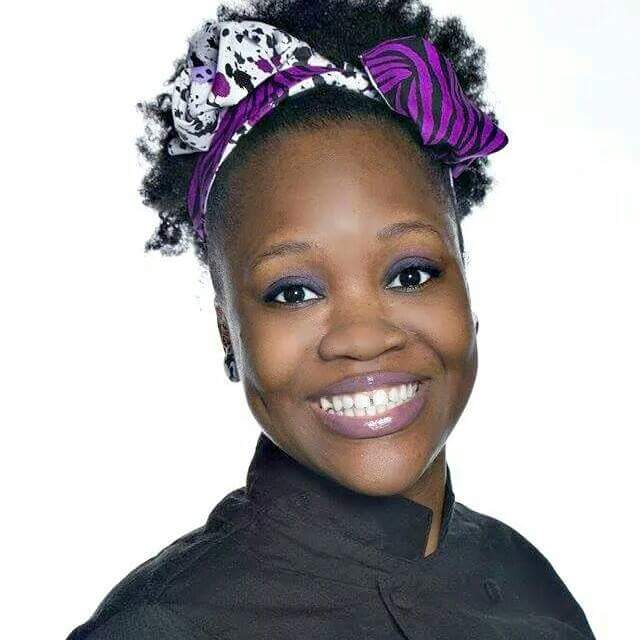 That means plenty of recipes for date nights, healthy ideas for children's back-to-school meals, and lots of travel adventures for foodies. Whether you're married, single or anything in between, that's something we can all get on board with!
About Mandi's Fish & Chips
Mandi and her family just finished touring the UK with their kids' cooking club. She says: "they had so much fun learning about chip shops. Personally, I love Fish & Chips; it's one of our favorite date-night foods. It is one of the first dishes my husband cooked for me when we were dating for our International Cuisine class!"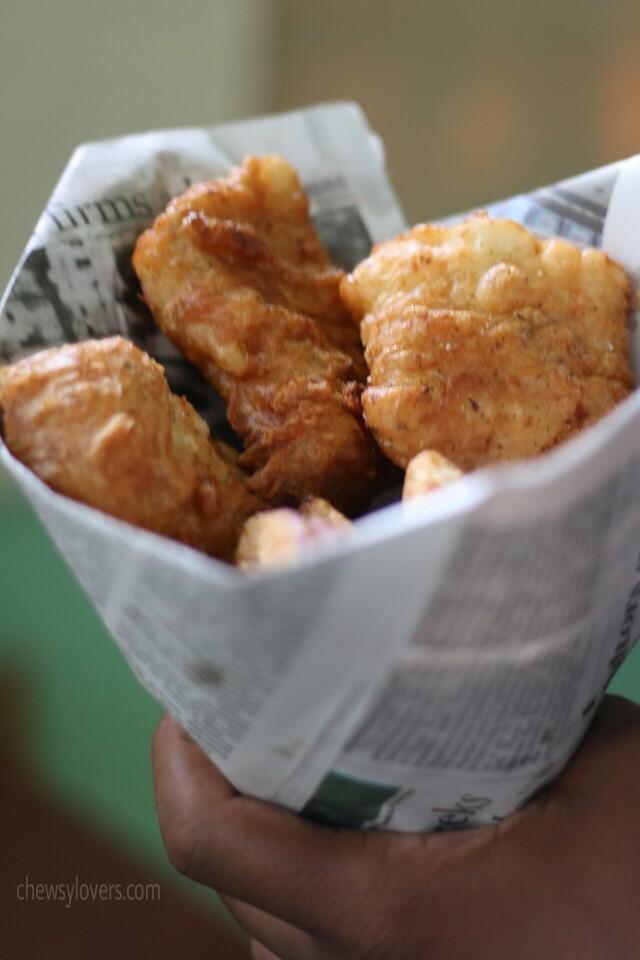 Unlike the traditional British Fish & Chips, however, Mandi puts her own personal spin on the recipe, using red potatoes instead of regular potatoes. She explains: "We chose Fish & Chips because it's so popular in London. It's one of the many foods that's a true reflection of the culture. You can't visit London and not have the Fish & Chips!"
Sounds delicious – let's get cooking!
Mandi's Recipe for Fish & Chips
Ingredients (serves 4):
6-8 red potatoes (you can use whatever potatoes you like. I personally like sweet potatoes with mine. To make wedges, use about 4 big, sturdy baking potatoes.)
2 lbs (900 g) fresh cod fillets
2 tsp kosher salt
1 tsp black pepper
1 tbsp lemon zest
1 cup (240 g) all-purpose flour (plus extra for coating the fish)
1/2 tsp baking powder
1/2 tsp instant yeast
1 tsp garlic powder
1 tsp paprika
2 cups (475 ml) brown beer
Oil, for frying
Method:
Cut your potatoes into desired fries or wedges. Wash and pat them dry. Set aside. *We don't peel ours. We like them with the skin on, but it's completely up to you!*
Season the fish with salt and pepper.
In a glass bowl, whisk the lemon zest, flour, baking powder, yeast, garlic powder, paprika and beer together until smooth. Don't overmix. You want the beer bubbles. Let the batter rest at room temperature for 20-30 minutes.
In a deep heavy pot, heat oil to 375°F (190°C).
Fry up your chips to desired crispness, and set aside on paper towels to catch excess oil.
Lightly dredge each piece of fish in flour. Shake off excess flour, as you want a very thin coat. This will keep the batter in place when you fry it.
Dip each piece in batter and then fry the fish until golden: 7-10 minutes depending on how thick your fillets are. Drain on paper towels.
Give it a few shakes of salt, and serve with malt vinegar or tartar sauce!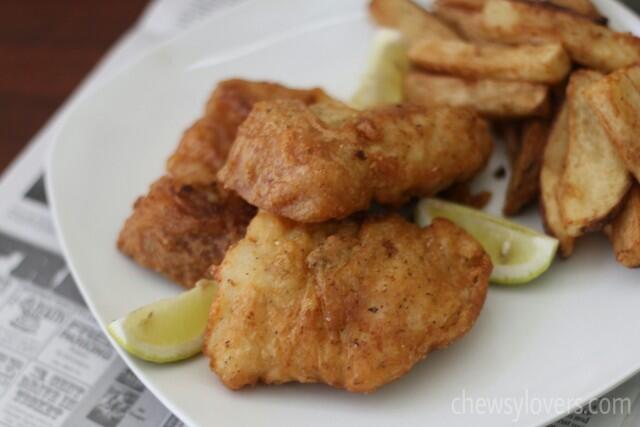 This recipe originally appeared on Chewsy Lovers on September 2. For more of Mandi's delicious recipes, take a look at a few of our favourite posts:
Enjoy!