5995 Views
Visiting Rome and want to make the most of your time here? Sometimes it's hard to read guidebooks and decide what's really worth seeing and what's better to avoid. Eating Europe has reached out to some friends who are "in the know" and, thanks to their contributions, we have collected 42 unique things to do in Rome. As a local in the Eternal City, I realize that there is still so much to do and see… and now there is no excuse!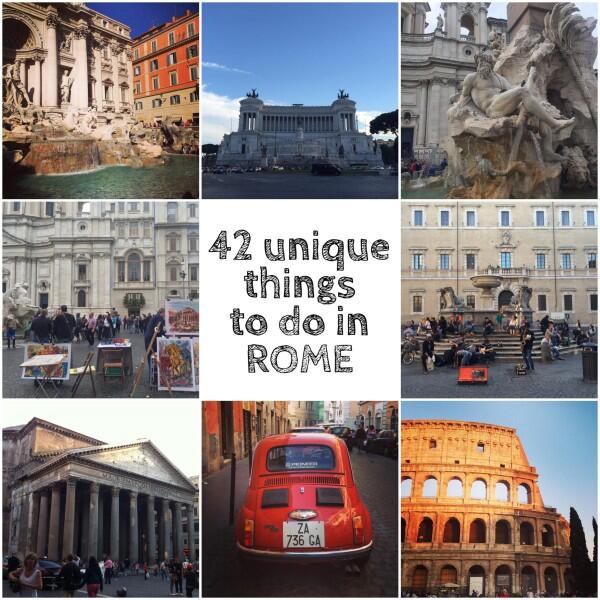 If you see a bunch of apples, carrots and celery at your morning bar, ask for una centrifuga. Italian baristas have been making juice for decades, and if you're not too shy, you can get them to personalize it with lemon, ginger or whatever is there.
Erica Firpo, www.ericafirpo.com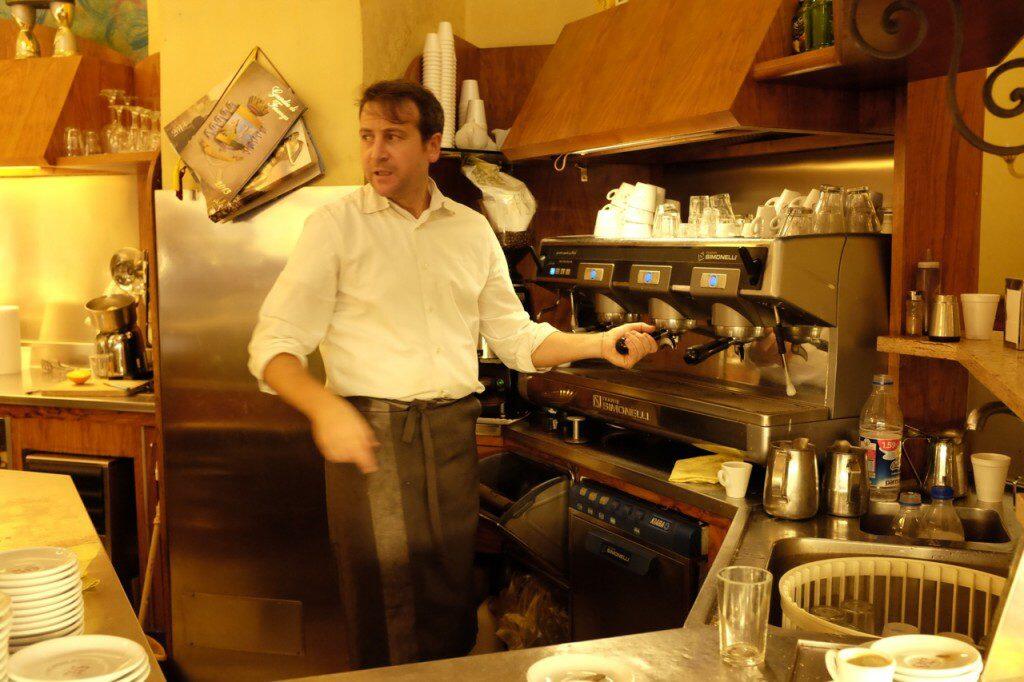 One of my favorite things to do in Rome is to visit the chapel of St. Sylvester at Santi Quattro Coronati. The chapel is covered with well-preserved frescoes depicting the likes of Pope Sylvester and you'll often have it all to yourself.
Diana, www.browsingrome.com
Visit the keyhole of the Knights of Malta. Walk through the orange tree garden then head to the door to peak through for a unique keyhole view of the dome of St. Peter's Basilica.
Maria Pasquale, www.heartrome.com
Have an Italian picnic. Go to one of the many public markets and buy fresh prosciutto, cheeses, fruit, bread, cornettos and a bottle of red wine and head to Villa Doria Pamphili, one of the prettiest parks in Rome and unknown to nearly all tourists.
John Henderson, www.johnhendersontravel.com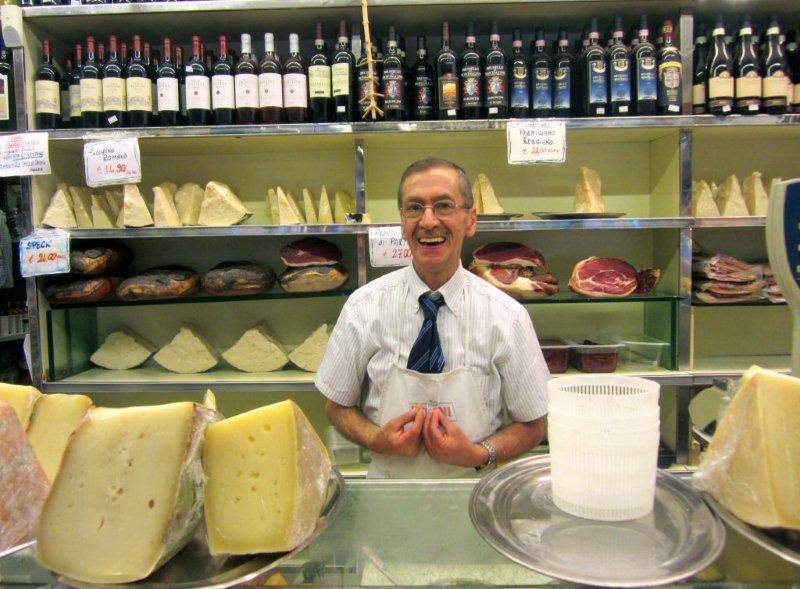 Meet the locals! Take a food tour with an expert local guide or a food and wine pairing class from an Italian master sommelier – both will completely enhance your experience of Roman culture and food.
Vicky Hampton, www.amsterdamfoodie.nl
I am a plein air painter (meaning I paint outdoors in the streets of Rome). I started something called Sketching Rome Tours in 2012 where I offer sketchbook journaling tours to people visiting the city. I provide everyone with a sketching kit that is theirs to keep and we visit an off the beaten path park or neighborhood in the center of Rome and spend 3 hours learning some simple and fun techniques for keeping a sketchbook diary of their travels.
Another absolutely wonderful and unique tour is the courtesans of Rome, and it is so affordable and the guide knows everything about Rome (he is Italian and speaks great English).
Kelly Medford, www.kellymedford.com
Take your love of Italian food to the next level with a visit to the National Pasta Museum in Rome. The Museo Nazionale delle Paste Alimentari on the Via Flaminia celebrates all aspects of one of the world's favorite foods
Matt Long, www.landlopers.com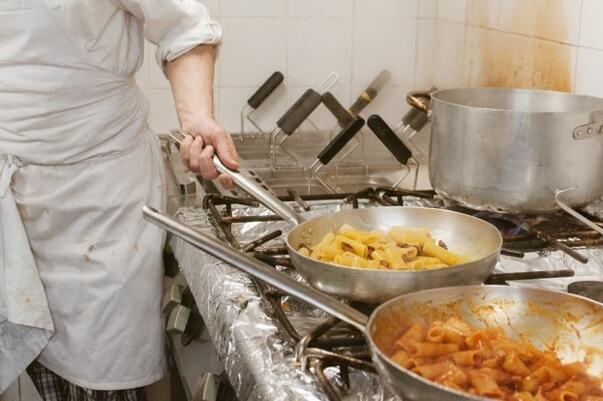 Do a Flytographer photo session in a new neighborhood – we tried this in Testaccio, which I had never visited and really had missed out on previous trips. We got to see other parts of the city, and have great photos to remember our time.
Ana Silva O'Reilly, www.mrsoaroundtheworld.com
Did you know there's an ancient pyramid in Rome? The Pyramid of Cestius was built in 12 BC, which makes it older than the Colosseum. It stands right next to the Non-Catholic Cemetery in Rome.
Prachi Joshi, www.deliciouslydirectionless.com
Recreate your own Roman Holiday movie scene and take a Vespa Tour by night.
Annie Ojile, www.scooteroma.com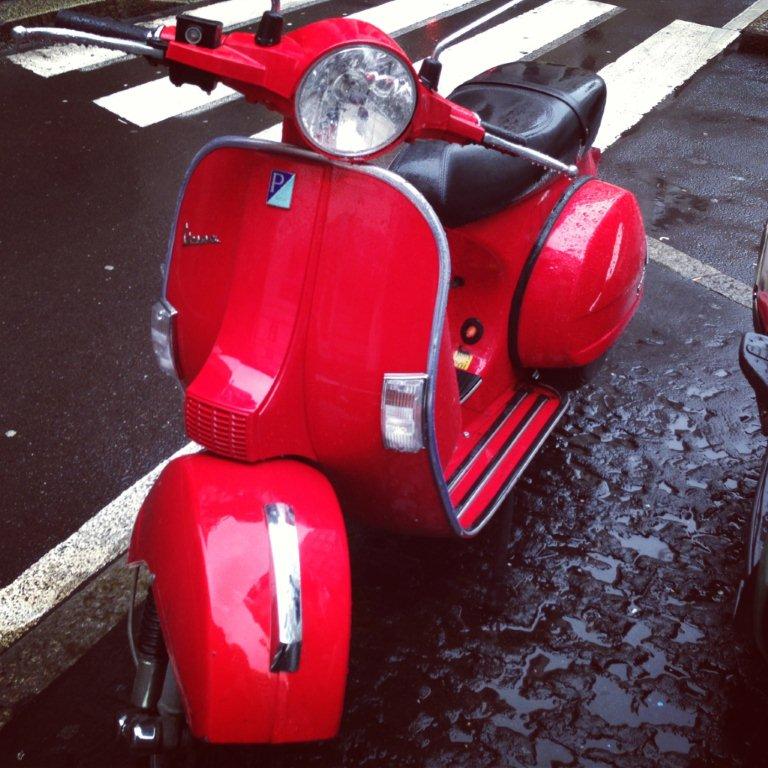 If you are like me and love mid-century design, you can't go past Lamps '60, for lighting, furniture and smaller pieces to furnish your home from the 1950s, 60s and 70s. It is high end, retro and fabulous.
If you are around Campo de' Fiori at breakfast time, be sure to stop in and see old Signor Agnelli at Bar Farnese. Stand up at the bar, grab a small panino or a cornetto and kick-start your day with one of Signor Agnelli's coffees like the locals do!
Paola Bacchia, www.italyonmymind.com
Spend some time in the neighborhood of Monti on a weekend afternoon. After you have toured the Colosseum and the Forum, just a few streets away is a lively mix of ancient and modern. I love the Mercato Monti on via Leonina that hosts an ever-changing mix of modern makers.
Gillian McGuire, www.gillianslists.com
Everyone imagines that since you're in Italy you should be drinking wine, but I prefer a cold beer after a hard day's sightseeing. At Open Baladin in Campo de' Fiori there are about 40 Italian craft beers on tap and another 100 types available in bottles, with a fair number created at Baladin's own brewery in the village of Piozzo, Piedmont.
Carrie Hutchinson, www.getlostmagazine.com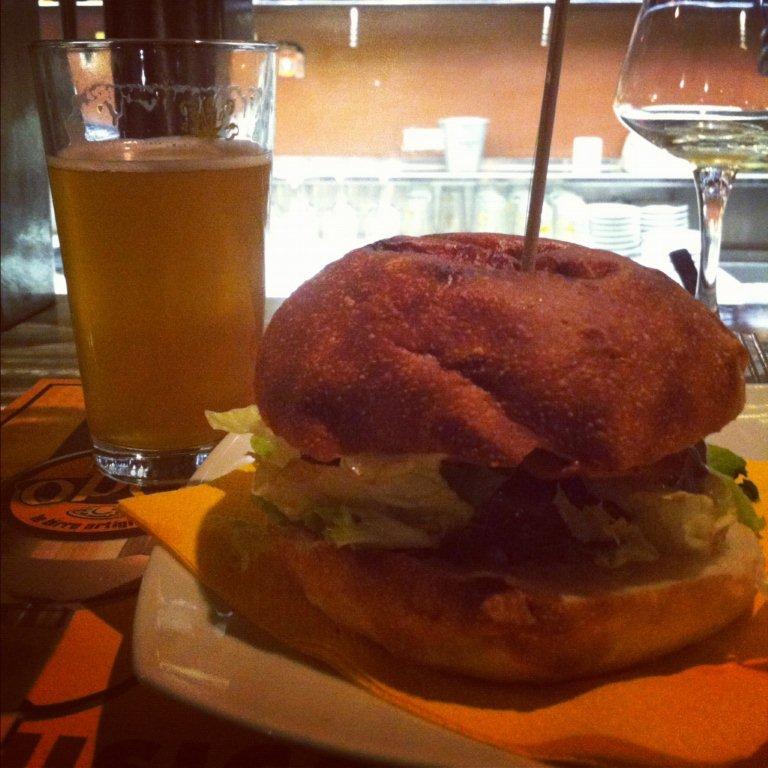 Visit the Basilica di Santa Croce in Gerusalemme, where you can see relics from The Passion of Christ, including pieces of the True Cross, one of the nails, two thorns from the crown, and a bone from the index finger of Saint Thomas. Why is it called "in" Jerusalem? Because St. Helena brought back piles of dirt from the Holy Land and used it to cover the floor of this basilica. So even though she was in Rome, technically she was standing on sacred soil. And you can, too!
At Santa Maria del Popolo you can compare two of Rome's most famous artists (and contemporary rivals) side by side: Caravaggio and Annibale Carracci. Which do you like better: Caravaggio's brooding chiaroscuro rendering of "The Crucifixion of St. Peter," or the pretty pastels of Carracci's late Renaissance style in "Assumption of the Virgin Mary?" It's hard to believe that they were painted in the same year.
Rick Zullo, www.rickzullo.com
I love the "Non-Catholic Cemetery" in Rome's Testaccio district next to the Pyramid of Cestius. It is a quiet, mystical sanctuary of history as well as elegant botanical gardens in the heart of Rome. 300 years ago the Pope donated a beautifully situated piece of land to enable non-Catholic foreigners who died visiting Italy to be buried in Rome. The Cemetery is famous in the English-speaking world as the last resting place of two of Britain's greatest poets: John Keats, who drowned off the coast of Liguria, and Percy Shelley, who died of tuberculosis in a house near the Spanish Steps. The son of German novelist, playwright and poet Goethe is buried there, too. So are many poets, musicians, composers as well as soldiers, politicians, naturalists and explorers from around the world plus visiting aristocrats, scholars and diplomats, including former Australian and American Ambassadors. The famous philosopher and Marxist theorist Antonio Gramsci, the founder of Italian communism imprisoned by Mussolini's Fascists, is also buried there. Please visit the brilliantly run Cimitero Accatolico, described by Oscar Wilde as "by far the holiest place in Rome." A cool haven on even the hottest day.
Mike Rann, Australian Ambassador to Italy, San Marino, Albania and Libya.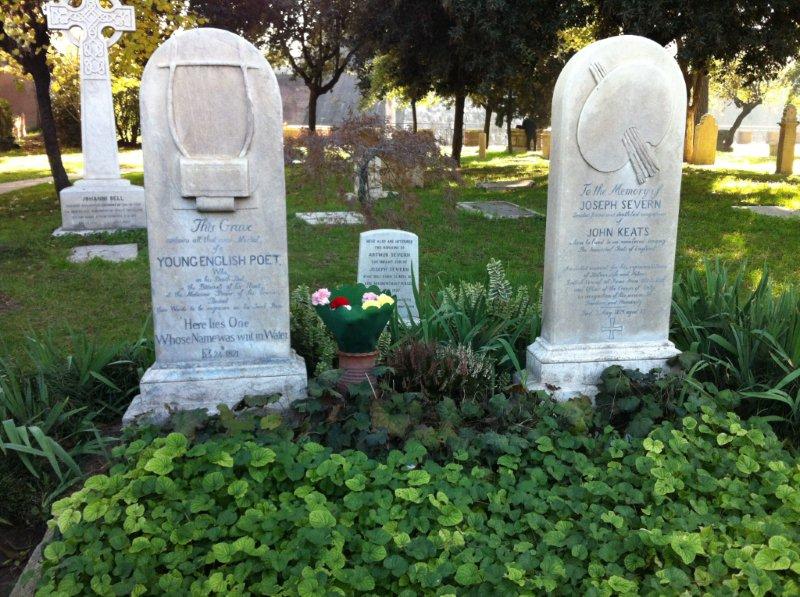 Head to one of Rome's Artistic Jewels, Palazzo Farnese, which is home to the Galleria Carracci, a monumental fresco cycle which has just been restored and is now open for viewing (3 days a week).
Georgette Jupe, girlinflorence.com
If you get the chance, go to Stadio Olimpico to watch AS Roma play a game.
Go for a jog at Villa Pamphili.
For an amazing foodie experience, you can't miss eating authentic cucina romana at restaurant Armando al Pantheon
Chiara Gargioli, www.tacco12cm.it
You must eat at least once at Salumeria Roscioli. Be pampered by the waiters, the champagne, the view of the deli items, the vast choice of meats and cheeses available to taste, the wall that makes wine selection so difficult, the deliciousness of the pasta, whether it be a simple butter and parmesan or their specialty carbonara. Also highly recommended is the tartare!
Mary Cacciola, www.capital.it
It's not only the strings of twirling pasta that I love when I head to Rome but also those of Vivaldi. One of my favorite things is to indulge in seeing a ballet or opera at the Teatro dell' Opera and lose myself in the extravagance of yesteryear. Of course the obligatory glass of prosecco is the way to commence the evening. After all of the giddiness I love to head across the street for a hearty bowl of pasta di mezzanotte (pasta at midnight). Although the prices are slightly higher than you normally pay for authentic Roman dishes, I still love to eat at La Matriciana, where they have been serving good helpings of honest Roman cuisine since 1847. The atmosphere is old school trattoria and the waiters come dressed in tails. To savor a hearty bowl of pasta with red wine, chat about the evening that has just been enjoyed in good company is where Rome is at for me!
Kara Mallia, www.karasitaliankitchen.blogspot.it
When strolling in Rione Monti on weekends, you must stop and shop at Urban Market Mercato Monti for clothing by young designers, vintage accessories, and craft items.
If I want to do the French style for a while: it's all about bread, cheese, wine and more over at Carré Français.
Laetitia Chaillou , www.facebook.com/parisianinrome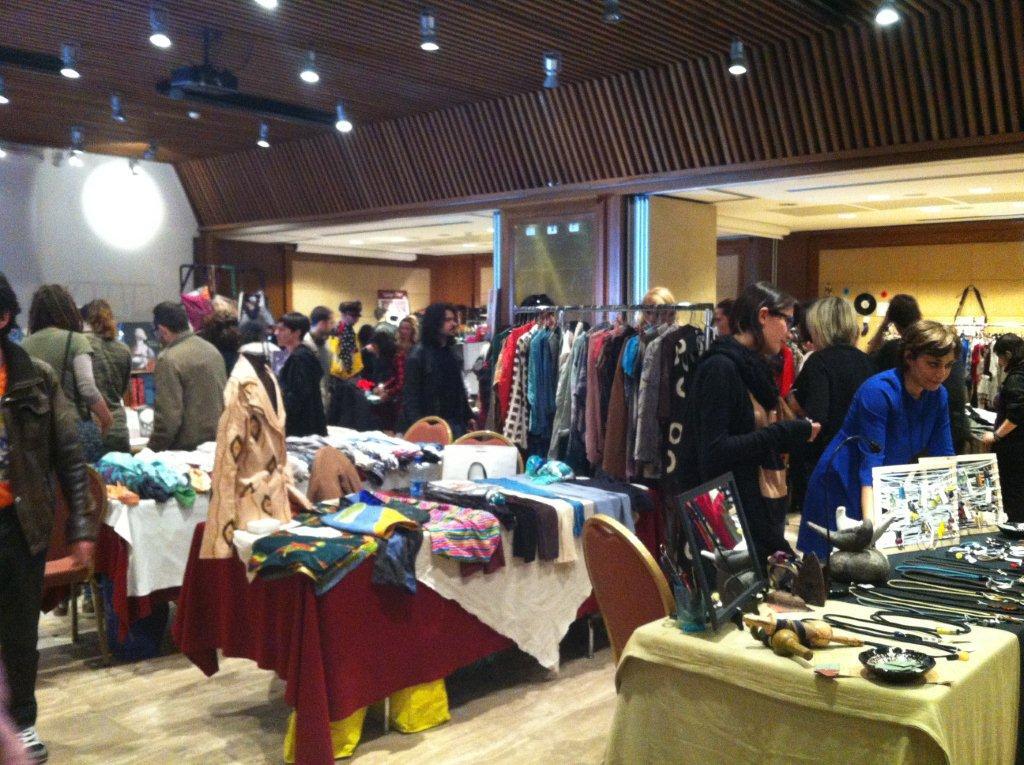 The Giardino degli Aranci (the Orange Garden) on Aventine Hill is one of my favorite secluded spots in Rome. This small gated garden is an oasis of tranquility and beauty, and lies only a short walk from Circo Massimo. Filled with aromatic orange trees and romantic Roman pines, the garden has one of the best views of the city with St Peter's Dome prominently featured in the skyline. It is particularly evocative at sunset when the multiple domes on the horizon become slowly illuminated against the darkening Roman sky.
Livia Hengel, www.liviahengel.com
Outskirts of Rome but unique! Take a short trip via train away from the busy city and experience the ancient harbor city of Ostia Antica. Explore the Forum Baths, House of Diana, and the beautiful theater. Truly some of the best ruins to discover!
Lisa Chavis & Cheryl MacDonald, www.WhatBoundariesTravel.com
I think if you are in Rome, you can't miss a walk in Trastevere. I prefer mornings when the air is crisp and there are no cars honking. Start walking from Piazza Belli and take Via della Lungaretta, stopping at Fior di Luna for some of the best chocolate ice cream in town. Keep walking to arrive in Piazza Santa Maria in Trastevere. There, sit on the steps of the fountain for a few minutes and look at the hundreds of people walking by. Then go into the church to admire one of the best in the city!
Cristina Bowerman, www.glass-restaurant.it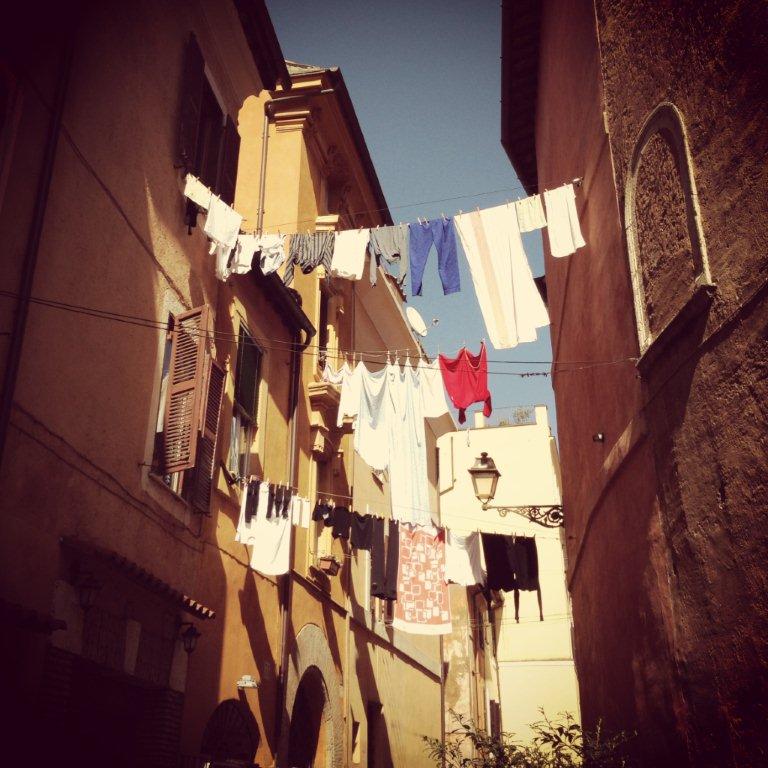 Two must-see sights in Rome: San Giovanni in Laterano is only a short distance west of the Colosseum. Built atop Mt. Celio, one of Rome's 7 hills, it was the first Christian basilica built in the world and the original Papal seat until the 15th century.
Across the street from San Giovanni is one of the most sacred sites in the Christian world – Scala Santa or the "Holy Stairs" sanctified by Jesus Christ during the Passion when they were located in Pontius Pilate's palace. Pilgrims visit to climb up stairs on their knees and pray. A very moving experience.
Jeff Titilus, www.EuroTravelogue.com
Let your kids eat gelato for breakfast – and don't feel guilty about it!
Amanda Ponzio Mouttaki, www.marocmama.com
Stop for an authentic street food lunch at SUPPLIZIO for maybe the best supplì in Rome.
Get a bike, and visit the city cycling. Be very careful of the Roman drivers, though.
It may sound banal, but force yourself to walk up the cupola of St. Peter's Basilica; the view is spectacular! You'll need to recuperate the calories burnt though with a wonderful big bowl of pasta and a fabulous red wine!
Toni Brancatisano, www.torteditoni.com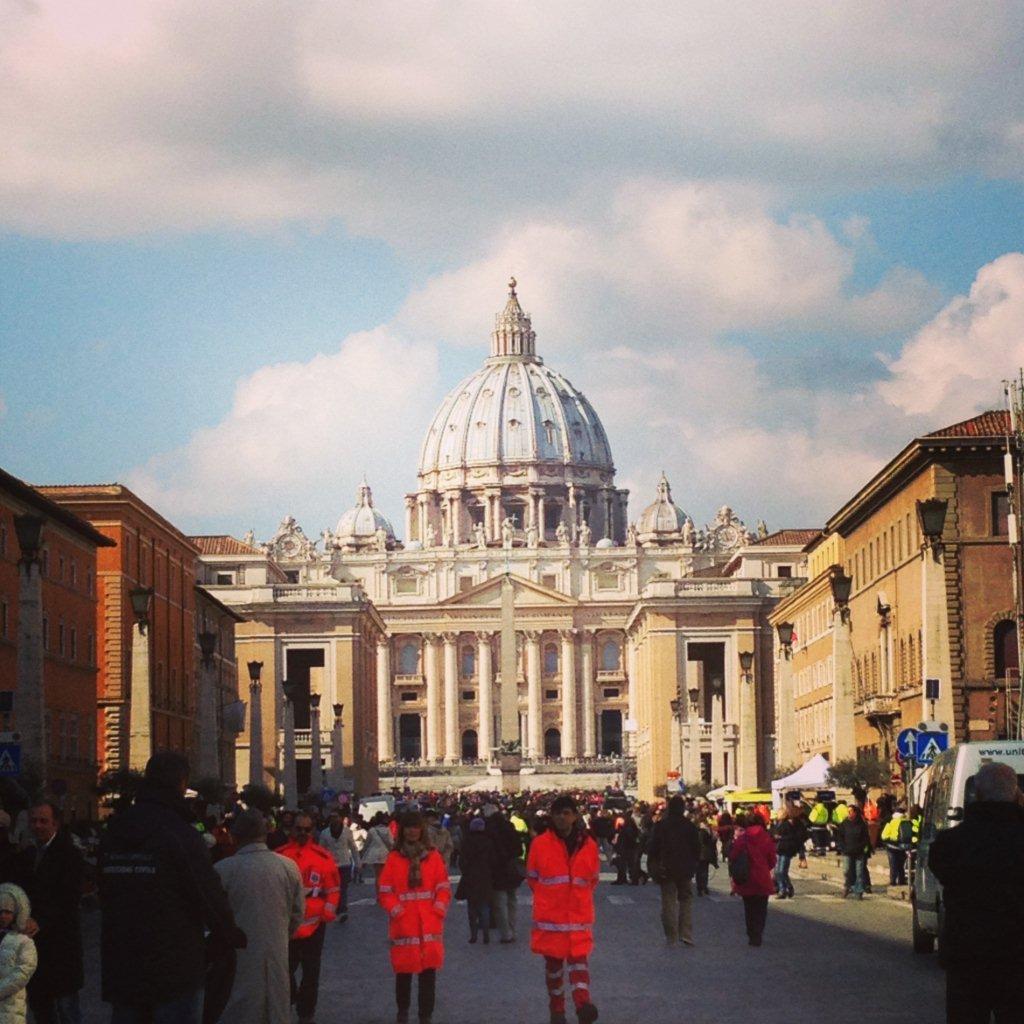 The Bar del Fico in Piazza del Fico for aperitivo! It's one of my favorite places in Roma.
Matteo Prato, www.australia.com
You absolutely must see a Derby if you happen to be in Rome when Lazio and Roma are playing!
Claudio Gargioli, www.armandoalpantheon.it
Take a taxi to Hotel Gran Melià, a hotel housed in an old convent near the Vatican City. Sip a Negroni Sbagliato (Campari, red vermouth and prosecco) by the pool bar that offers sublime cocktails with a stunning view of St Peter's Basilica dome.
Eat lunch at Trattoria da Augusto on quaint Piazza de' Renzi in Trastevere. This trattoria has been family-run since 1954 and has a quintessential Italian menu where they serve gnocchi (but only on Thursdays) in a delicious tomato-based Roman sauce.
Head to Testaccio and MACRO, a modern gallery showcasing art and installations set in a former 19th century slaughterhouse. Wander the grounds, which still have original abattoir structures including cattle hooks in place, before taking in the latest exhibition, open until midnight (closed Mondays).
Nardia Plumridge, www.lostinflorence.it
Wander amid the grand halls of the privately owned Palazzo Doria-Pamphilj and travel back in time to the 17th and 18th centuries, a million miles from the traffic on busy via del Corso outside. The collection includes works by Caravaggio, Bernini, and Raphael, the setting is exquisite, and the ticket price includes a charming audio guide narrated by the present head of the family Jonathan Doria-Pamphilj.
Agnes Crawford, understandingrome.com
Drink wine from an authentic wine cellar (and the oldest cantina in Rome) at Spirito di Vino.
Cristina, chasingtravel.com