5281 Views
For my first six months in Rome I subsisted almost solely on pizza and pasta. They were, after all, the dishes I had been so eager to sample before my arrival in the Eternal City, the very pillars of Italian cuisine: the hearty and flavourful bucatini all'amatriciana, a pizza margherita larger than the plate it was served on and creamy cacio e pepe. Any combination of carbohydrates swathed in tomato sauce, cheese or both inevitably ended up on my dinner table. And I'm not in the minority here. Ask anyone what his favourite Italian dish is and you're bound to get a response that is some variation on pizza or pasta.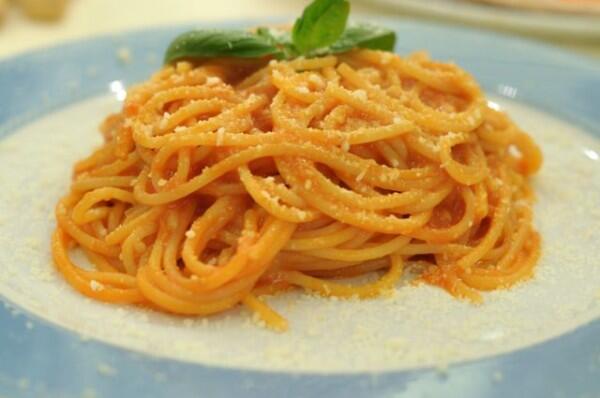 What many don't realise, however, is that there's a whole world of secondi, or meat and fish dishes, that play a significant and delicious role in Italian cuisine. Ever tried cotoletta alla milanese (breaded, pan-fried veal), abbacchio arrosto (roast lamb) or branzino (sea bass)? The truth is that Italian food goes far beyond pizza and pasta, and a good secondo can be just as satisfying, not to mention a tasty step towards deepening your understanding of the country's cuisine.
One day on a whim I decided to order veal saltimbocca for lunch at an osteria in Rome. I was in the mood for something different. My dish of choice — thin slices of veal wrapped in prosciutto and sage, served in a white wine sauce — created a combination so flavourful that it really does, as the name saltimbocca means, "jump in your mouth." Much to my surprise, it was just as good, if not better, than any pasta or pizza I've had. I highly recommend it if you're looking to break out of your pizza-pasta rut and try something new.  Not to mention, it is a Roman secondo, and perhaps a bit less intimidating than those other Roman classics like trippa (tripe) or coda alla vaccinara (oxtail).
Lucky for me (and you!) this dish is also easy to prepare at home. It is quick to put together, requires only a few ingredients and packs a real flavour punch. Enjoy!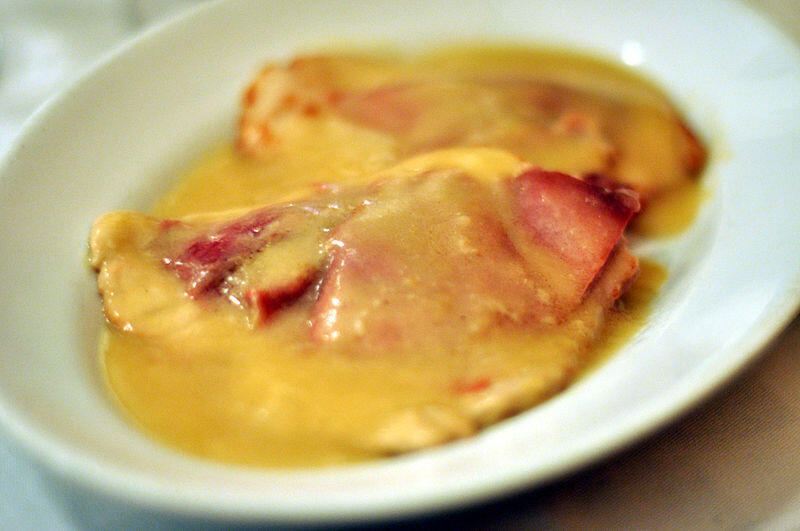 Saltimbocca alla Romana
Serves 4–8 (depending on how many pieces each person eats)
Ingredients:
8 veal cutlets
8 slices prosciutto
8 sage leaves
flour spread on a plate for dredging
2 tablespoons olive oil
2 tablespoons butter
1/3 cup (80 ml) dry white wine
1/2 cup (120 ml) chicken broth
salt and pepper to taste
lemon wedges
Procedure:
Wrap a piece of prosciutto around each veal cutlet and pound in lightly with a meat pounder — this will ensure that the prosciutto doesn't come off the veal while cooking. In the meantime, heat the olive oil in a large sauté pan over medium-high heat. Put a sage leaf in the center of each cutlet. Weave a toothpick in and out of the veal to secure the prosciutto and sage. Lightly coat both sides of the cutlet in flour, and shake off any extra. Place the cutlet prosciutto-side down in the pan and cook, turning once, until lightly browned on both sides. Transfer the veal to a plate and tent with aluminium foil to keep it warm. Continue until all of the pieces of veal are cooked. Remove the toothpicks from the veal.
To make your sauce, drain the oil from the pan. Add the white wine and deglaze (i.e. use a wooden spoon to scrape and loosen bits from the bottom of the pan — this will give your sauce a lot of flavour.) Let it cook for a minute or two. Next add the chicken broth and butter and swirl the sauce around a bit to mix everything together. Season to taste with salt and pepper. Let the sauce bubble a bit until it reduces by half. Pour the sauce over the cutlets and serve with lemon wedges on the side if you'd like. Roasted potatoes or sautéed cicoria (chicory; another Roman classic) would be a good accompaniment to this dish.