2508 Views
Summer in the city: in Amsterdam that means that the canals are busier than the streets. Everyone takes to their boats and whiles away the hot days zigzagging around the waterways. They all know that the best way to enjoy a summer evening in Amsterdam involves a boat and a picnic basket filled with bread, Dutch cheeses and the quintessential biertje. Want to do it like the locals? Rent yourself a boat (amsterdamrentaboat.com) and head out into the sunset… And for those who rather stay on dry land, we've got some top tips for your summer evening in the city.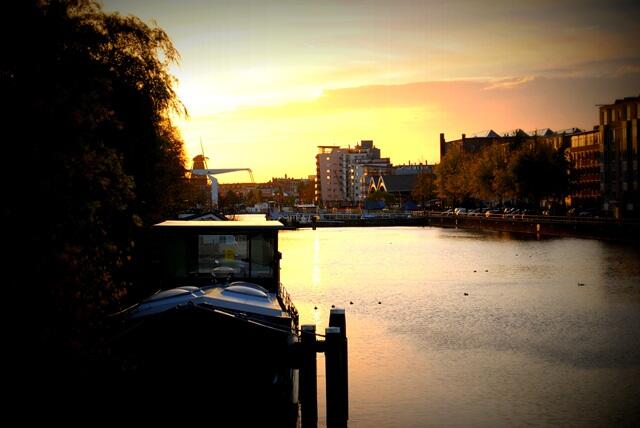 Top Travel Tips for Summer in Amsterdam
Rooftop sunset: Skylounge
It'll be hard to find a better view of Amsterdam's sunsets than that offered by DoubleTree by Hilton Hotel's Skylounge. Think cocktails, DJs and delicate bites coupled with a breath-taking view of the Dutch capital – all of which can be enjoyed on this rooftop terrace.
Oosterdoksstraat 4
hilton.com
Open: Sun – Thu 11 am – 1 am; Fri and Sat 11 am – 3 am
On the Waterfront: Café Edel and Hannekes Boom
Café Edel is probably one of the best places in town for soaking up the evening sun with a cold beer in hand. Located in de Baarsjes neighborhood, Café Edel is housed in a gorgeous 1920s building that, in its former years, functioned as a training college for Amsterdam's jewelers. Hence the name Edel, meaning precious. Edel boasts a cozy vintage interior and an enormous terrace located at an intersection of canals. A perfect spot for boat-watching.
Postjesweg 1
edelamsterdam.nl
Open: Sun – Wed 10 am – 12 am; Thu 10 am – 1 am; Fri and Sat 10 am – 3 am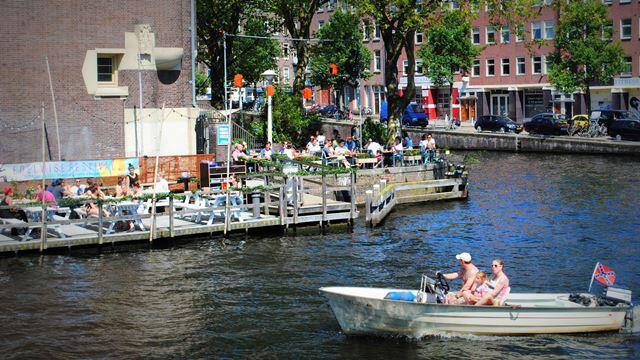 Hannekes Boom is Edel's easterly equivalent. More down to earth than Edel, Hannekes Boom is a hip bar constructed from salvaged materials that offers a relaxed atmosphere and frequent live music gigs. Within a 10-minute walk from Centraal Station you can be enjoying a glass of rosé with your feet dangling in the water. Summer in the city at its best.
Dijksgracht 4
hannekesboom.nl
Open: Sun – Thu 11 am – 1 am; Fri and Sat 11 am – 3 am
City Beaches: Roest and Strand West
Summer, sun and beaches, they simply belong together. If you fancy a day-trip out of Amsterdam to soak up the sun by the sea, then Zandvoort or Bloemendaal are two coastal beaches within easy reach of the city.
But if you prefer the urban beach experience, check out Roest or Strand West. Located in the east in a former industrial shipyard, Roest is a venue that constantly re-invents itself. One day a location for a vintage fair, the next day hosting a food market, Roest is a versatile space that becomes Amsterdam's foremost urban beach during the summer months. Expect an authentically industrial feel and a changing program of music, art, theater and open-air cinema.
Jacob Bontiusplaats
amsterdamroest.nl
Open: Sun – Thu 11 am – 1 am; Fri 4 pm – 3 am; Sat 11 am – 3 am
Grab a bean bag and order a cocktail, or bring a bunch of friends for a game of beach volleyball. Strand West is Amsterdam's permanent city beach near the western harbor front. Catch the evening sun with a panoramic view of the Ijmeer.
Stavangerweg 900
strand-west.nl
Opening times vary, check the website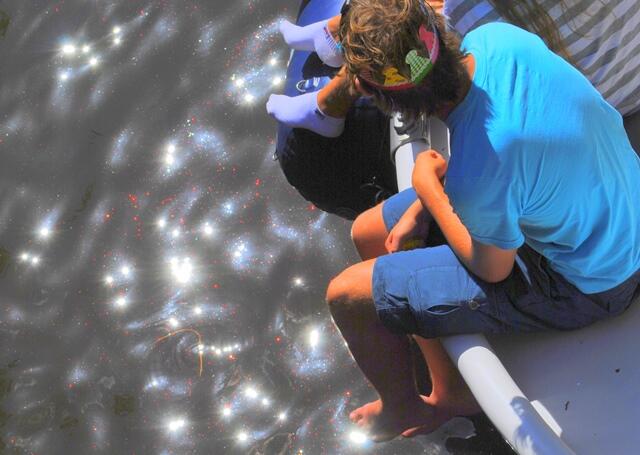 Outdoor Entertainment: Pluk de Nacht and Vondelpark Open Air Theater
Want to enjoy the great outdoors but don't want to miss out on all the entertainment Amsterdam has to offer? Here are some events for you:
Pluk de Nacht (Seize the Night) is an Open Air Film Festival that takes place during August. The screenings start around 9 pm with a full-length movie, followed by a short movie, followed by a party. Movies are all in English or with English subtitles. Entry to the festival is free but you can reserve a deckchair for a small fee.
Westerdoksdijk 705-C
plukdenacht.nl
Every year from May through September, Amsterdammers and visitors alike can enjoy a program of theater, dance, classical music, pop and jazz concerts in the Vondelpark. For free! You can, however, book a front-row seat for €5.
Vondelpark
openluchttheater.nl