4876 Views
This piece was researched and written by EIFT's intern from the University of California, Alina Bergelson. 
Milan is the second largest city in Italy and while often overlooked by tourists, has some beautiful sights, great food, and incredible shopping! Milan has actually been deemed the shopping capital of the world and is first to preview collections from major designs every season. Milan is also home to one of the most grandiose cathedrals in the world, the Duomo di Milano. For food lovers, Milan will delight with traditional Milanese cuisine that could turn any tourist to a permanent resident! Here is a list of the Top 5 things to do in Milan – things you definitely cannot miss!
1) The Duomo di Milano (Cathedral of Milan)
Standing at a whopping 157 meters, it is one of the largest cathedrals in the world. Built over a span of five centuries and located right in the heart of Milan, this beautiful monument makes it convenient for those who want to explore the rest of the fast-paced and extravagant center.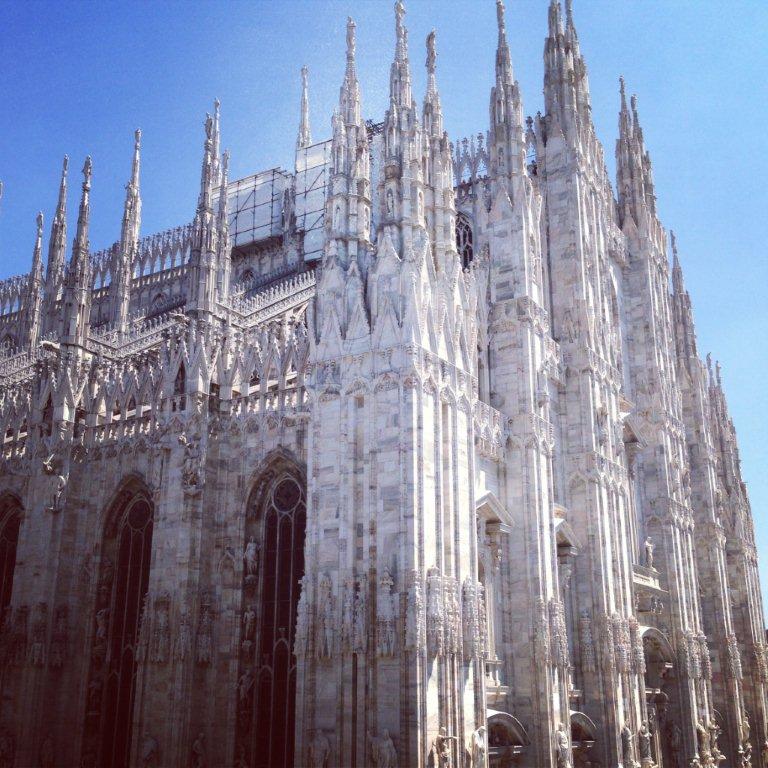 2) Ultima Cena (The Last Supper)
Located in the Convent of Santa Maria delle Grazie, this is Leonardo Di Vinci's monumental artwork that is not to be missed! Completed in 1498 and standing at about 460cm, it is a glorious expression of Di Vinci's work, comparable to the Mona Lisa in Paris.
3) Quadrilatero d'Oro (the rectangle of gold)
Milan natives pride their city for being known as the fashion capital of the world so visiting the rectangle of gold will not disappoint. It consists of four streets that come together to showcase the hottest trends including brands like Armani, Chanel, Prada and Versace. Even for those not up to spending on the hefty price tags, simple window-shopping in this area is a sight to see. And for more wallet-friendly shopping, the Salvagente outlet mall has great affordable shops.
4) The Navigli
This area is often touted the mini-Venice of Milan. It is where the canal runs through, providing views that will take your breath away. Not only will the sights amaze you, this beautiful neighborhood is also a place for delicious food and great nightlife. The Navigli is one of the best places to experience traditional Milanese dishes such as Cassoeula, Ossobuco or Risotto alla Milanese. For those looking for a great night out with great friends, the Navigli will suit you well.
5) Castellano del Castello Sforzesco (Szfora Castle)
Built in the 14th century, this beautiful castle still remains one of the biggest citadels in Europe. Previously housing Francisco Sforza, it now contains many of the cities most esteemed museums and art collections. Even if art is not your greatest pleasure, the beauty and stunning architecture of this castle will leave you in awe.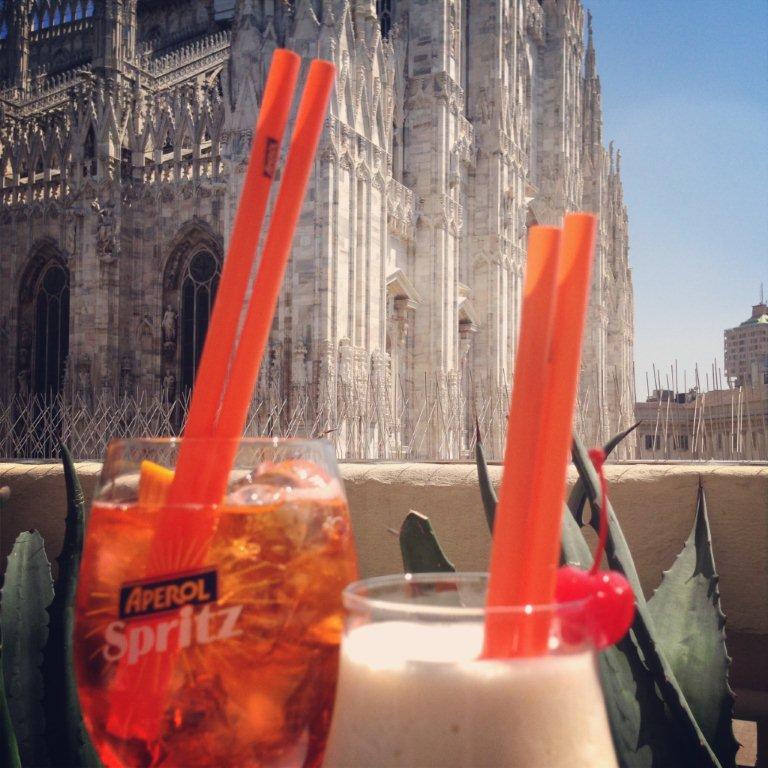 Oh and don't forget to try the classic Milanese aperitivo – a Spritz (Aperol, Prosecco and a slice of orange) – cin cin!
Buon viaggio!
* * *
For more of our favorite things to do in the best Italian cities, read our guides on Florence, Rome and Bologna.