4370 Views
This post was originally published Feb 2015 and updated Feb 2020
From bustling Christmas markets to traditional witch-burnings (and everything in between), there will be no shortage of Prague festivals to attend in 2020. This 'events in Prague to-do list' will help make sure you don't miss out on any of the action no matter what time of year you're planning to visit the Czech capital.
February
Masopust – February 25, 2020
Masopust loosely translates to 'meat fasting' and is the Czech celebration of Carnival celebration. While the parade through Prague's Žižkov neighborhood might not be as big as the Mardi gras party on Bourbon Street, it's full of fun, colorful costumes as well as delicious food and drink. 
March
Prague Easter Markets – March 28, 2020 – April 19, 2020
Easter markets are one of the most colorful events in Prague. Popping up on squares throughout the city, including Old Town Square, Easter markets resemble a brighter version of the Christmas market stalls that occupied these spaces a few months earlier. Here you'll find tasty treats, unique gifts, and the braided willow whips part of a local Easter tradition.
April
Witches Night (Čarodejnice) – April 30, 2020
One of the more unique events in Prague, crowds gather annually on April 30th to burn witch effigies. This is part of an ancient ritual meant to symbolize the end of winter. This festival isn't as grim as it sounds. It's a light-hearted family-friendly event with plenty of food and drinks to go around.
May
Veggie Náplavka – May 1, 2020
Veggie Náplavka, the biggest Czech vegan event, will celebrate its tenth anniversary this year. One of the largest vegan festivals in Europe, this open-air event takes place on the banks of Prague's Vltava River and offers a large selection of vegan food and products.
Prague Fringe Festival – May 22-30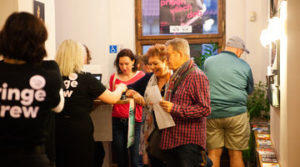 The Prague Fringe Festival is modeled after the famous Edinburgh Fringe Festival and brings together performers from around the world for nine days worth of theater, comedy, dance, and more. There are many traditional and non-traditional pieces performed in English.
June
Mini-Brewery Festival – June 12-13, 2020
It's no secret that Czechs make excellent beer. While there will be plenty of opportunities to sip pints from the big breweries, don't miss the opportunity to try some of the country's best craft brews. The festival takes place in the Prague Castle gardens so you'll not only get great beer, but also an amazing view. 
Prague Museum Night – June 13, 2020
On Museum Night, Prague opens the doors to some of its most famous museums so that visitors can explore them after dark. Transportation for the event and entry to the museums is free of charge, making it a very popular event with over 100,000 people attending annually.
July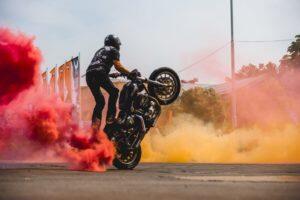 Prague Harley Days – July 3-4, 2020
Harley Davidson fans from around the world descend on Prague for this ultimate motorcycle festival. The event involves a parade, test rides, classic bikes, and more.
Prague Folklore Days – July 23-26, 2020
Enjoy traditional costumes and tunes at the Prague Folklore Days event, the biggest folk music and dance festival in Central Europe.
August
Prague Pride – August 3-9, 2020
Prague celebrates Pride with a weeklong festival with the big parade taking place on August 8th. It is one of the biggest cultural festivals in the country with hundreds of activities and events taking place.
September
Wine Festivals – throughout September
September is all about the wine in the Czech Republic. The country's flourishing wine scene brings a number of festivals along with the harvest. Prague plays host to several wine events throughout the month including a popular wine festival at Prague Castle.
October
Signal Festival – October 15-18, 2020
The Signal Festival lights up the sky and some of Prague's most famous landmarks every year. This event uses light design to create projections and installations throughout the city, many of which are free of charge to visit. 
November
Saint Martin's Day Festival – November 11, 2020
Many Prague festivals center around food and drink, and Saint Martin's Day is no exception. It's tradition to eat goose and drink lots of young wine to mark the occasion every year on November 11th.
December
Prague Christmas Markets – throughout December
Christmas markets will cover the main squares again from the end of November all the way through the new year. One of the most well-loved events in Prague, you won't want to miss the opportunity to admire the twinkling lights on the giant Christmas tree in the heart of Old Town Square or sip hot mulled wine while picking up some traditional holiday gifts from the market stalls.
Whether you've visiting to attend one of the city's famous festivals or enjoy seasonal events such as the Christmas and Easter markets, Prague will surely not disappoint.