2968 Views
Planning a weekend trip to the Czech capital city? From beer to dumplings, classical music to architecture, parks to historical monuments, check out our step-by-step guide to capture the essence of Prague in 48 hours.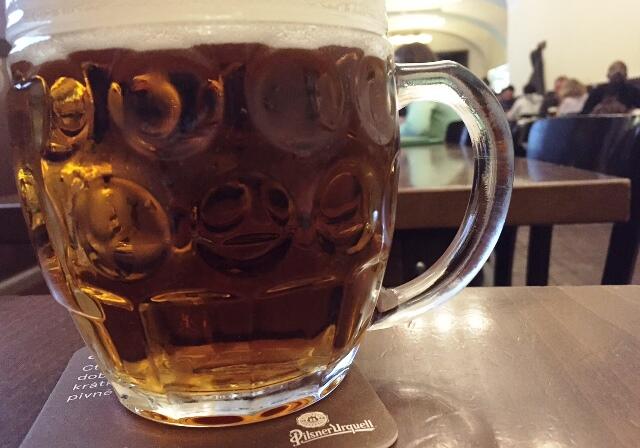 Friday
Arrive in Prague and check in at The Nicholas, a quaint boutique hotel smack-dab in the center of one of Prague's most charming historical districts, Malá Strana. A stone's throw from the Charles Bridge and a hop, skip and jump away from Prague's top to-dos, The Nicholas is the perfect home base for a whimsical weekend in the capital city!
The Nicholas Hotel Residence
Malostranské náměstí 5, Prague 1
+420 731 452 791
thenicholashotel.com
Double rooms from €73 per night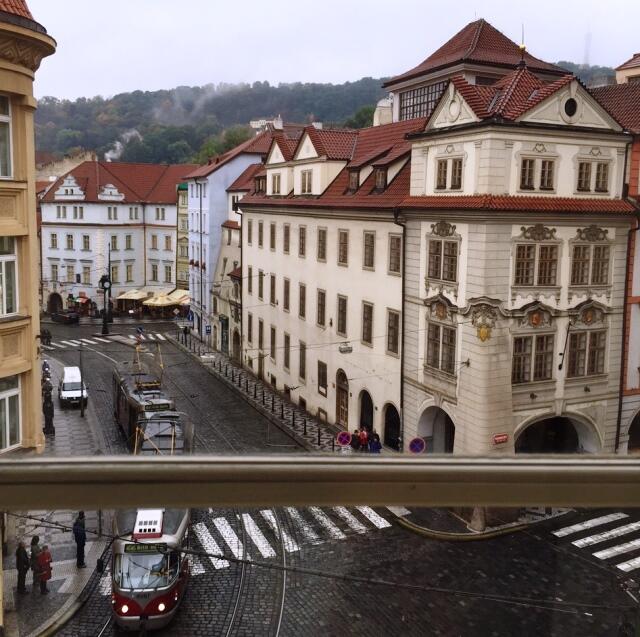 If you've worked up an appetite traveling, we've got the cure! Once you've dropped your bags in your cozy room, destination: Strahov Monastic Brewery. Head round the corner of Malostranské náměstí (Lesser Town Square) and begin the uphill trek. With sights such as St. Nicholas Church and the Prague Castle (and visions of hearty Czech goulash, dumplings and beer swirling in your head), we promise this won't feel like much work at all.
Once arrived, order the Pivovarský guláš s cibulkou, české knedlíky (brewery goulash with onion and dumplings) or Smažený vepřový řízek selský bramborový salát (fried pork schnitzel with potato salad)… and a pivo (beer). Dobrou chuť!
Strahov Monastic Brewery
Strahovské nádvoří 301, Prague 1
+420 233 353 155
klasterni-pivovar.cz
Open: daily 10 am-10 pm
The way back is easy: head on down! When the evening skies are clear, the twinkling views of the city below are incredible. Pass by the Strahov Monastery, one of the world's oldest Premonstratensian monasteries and if you've got it in you, explore the castle grounds (they'll be much quieter than by day and St Vitus at night is a spectacular sight). During the fall/winter seasons, the grounds are accessible until 11 pm.
Then, it's back to the hotel to rest up for your next two days in Prague!
Saturday
8am: Rise and shine!
On deck for your Sobota (Saturday): sights, history and hearty Czech cuisine. Catch a quick breakfast at the hotel or hold off for coffee and a baked goodie at one of our favorite cafes, a short stroll across the Charles Bridge.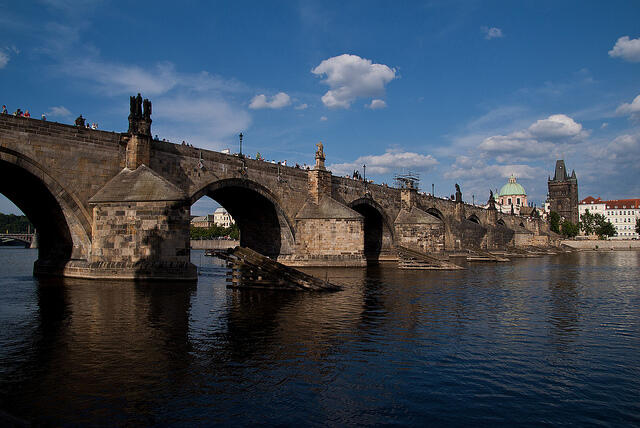 9 am: Charles Bridge
It's a 2-minute walk to the Vltava River and onto one of the city's most stunning historical wonders, the Charles Bridge. Take time to see the sculptures, the castle views, artists, vendors and musicians.
9.15 am: Coffee
If a good cup of java captivates your morning thoughts (as it usually does ours), cross the bridge and head towards Aneská Street to TriCafe. The café is super homey and the perfect place to read up on the history of your next stops: Wenceslas Square, the Jewish Quarter and Old Town Square.
Tricafe
Aneská 3, Prague 1
+420 222 210 326
tricafe.weebly.com
Open: daily 9 am – 8 pm
Cash only
10 am: Wenceslas Square
A gathering place for Czech demonstrations, celebrations and remembrances, Wenceslas Square has been eyewitness to the country's most important historical events (such as The Prague Spring of 1968, The Velvet Revolution and Václav Havel's memorial). Visit the statue of St. Wenceslas and the National Museum at the head of the square and the (nearly year-round) market at the base.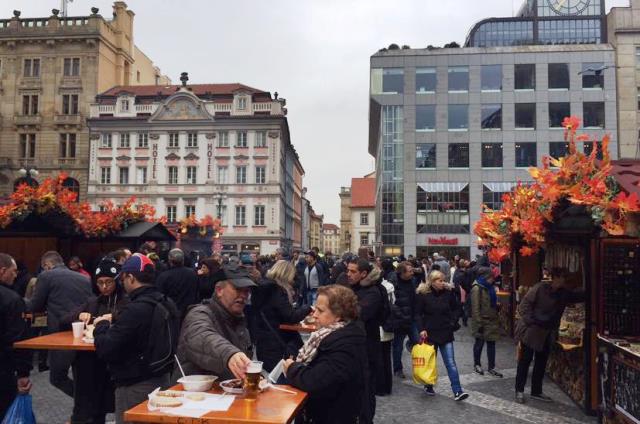 10.45 am: Old Town Square
From Wenceslas Square, meander your way to Old Town Square and the Astronomical Clock where every hour on the hour (from 9 am until 11 pm) visitors can catch the clock's "performance". If visiting between November 28 and January 1, don't miss the Christmas market in the square!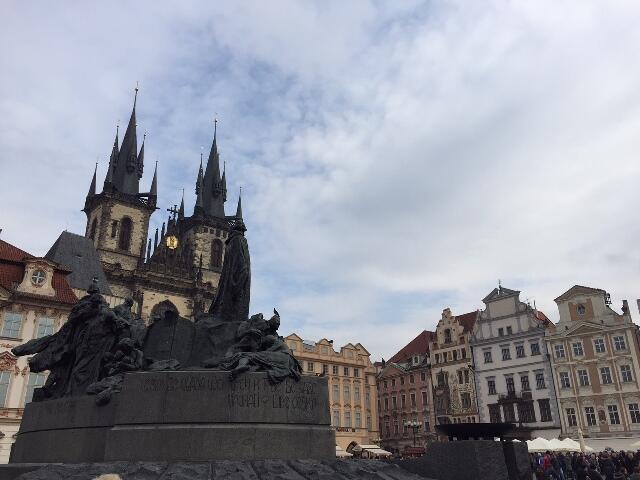 11.30 am: Jewish Quarter
Prague's Jewish Quarter is one of the best-preserved Jewish historical monuments in Europe. What remains of the Ghetto today are 6 synagogues, the Jewish Town Hall and the Old Jewish Cemetery. There's no time for visiting the museums today but feel free to return on Sunday (museums are closed on Saturdays).
12.30 pm: Prague Food Tour
We may be biased but we think the best way to experience a new country is though the food; and better yet, on a tour of food. Led by a local, you'll get a culinary and cultural adventure of the Old and New Towns of Prague and experience a taste of life in the Czech Republic (literally) on our very own Prague Food Tour.
Eating Prague Tours
Meeting point provided on booking
+ 31 20 894 3068
eatingpraguetours.com
Tours run: Mon – Sat 12.30 – 4.30 pm (in German: Mon, Wed and Thu 1.30 – 5.30 pm)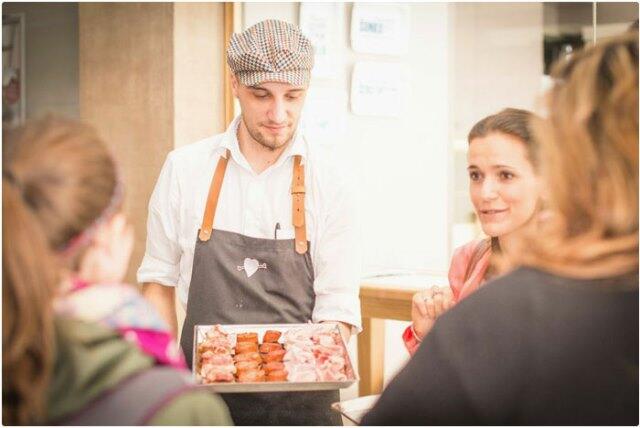 4.30 pm: Communist Museum
The tour has ended and food is likely the last thing on your mind. Need to freshen up? Head back to the hotel. Up for more? Check out the Communist Museum.
Communist Museum
Na Příkope 10, Prague 1
+420 224 212 966
muzeumkomunismu.cz
Open: Daily 9 am – 9 pm
Tickets: 190 CZK (around €7)
5.30 pm: Shopping
Prague has changed quite a bit since the days of Communism. If shopping is on your docket, it won't be too hard to accomplish from the museum's location (Na Příkope is lined with fashion, cafes and fast food). Also near the museum is Havelská Market, an outdoor market with Czech souvenirs and trinkets galore. Looking for something a little less "trinket-y", walk about a city block towards Old Town to Manufaktura (Czech traditional hand-crafted items and spa products like beer and wine cosmetics). Shopped out? Follow Na Příkope to its end to Obecní dům (Municipal House) and see one of the city's best examples of art nouveau architecture – and perhaps see a show too (read on).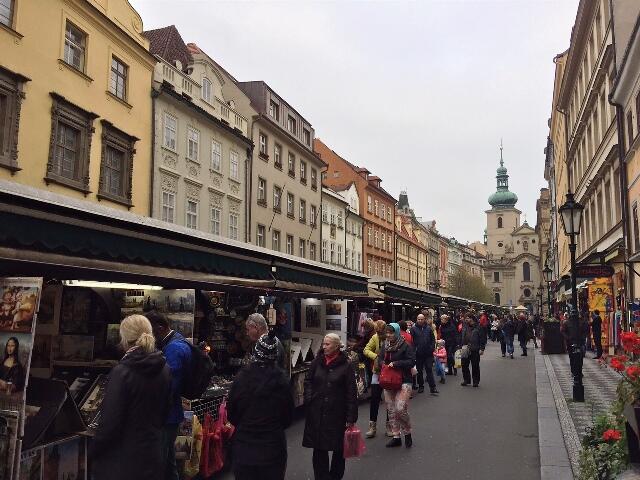 Havelske trziste (Havel's Market)
Havelska Street, Prague 1
Open: Daily 9 am – 6 pm
Manufaktura
Nám. Republiky 1, Prague 1
+420 601 310 617
manufaktura.cz
Open: Daily 9 am – 9 pm
7 pm: Concert
Smetana, Dvořák, Janáček… the Czech Republic is world famous for its classical music and there is no shortage of concert halls throughout the city. Catching a concert, opera or ballet will require a bit of pre-planning effort (not to fret, we've got a few tips) but we think you'll welcome the opportunity to be off your feet!
10 pm: Pub
Thirsty? Hungry? It's not advisable to leave Prague without sampling a Smažený sýr (aka: fried cheese) and Lokál has the best in town (it's even listed as a specialty on their menu). Be sure to order a pivo to go along with your late-night snack (luckily, Lokál pours some of the best Pilsners in town).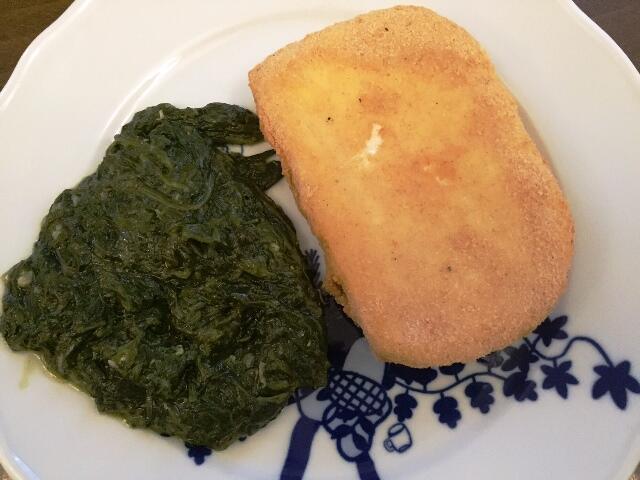 Lokál
Dlouhá 33, Prague 1
+420 222 316 265
lokal-dlouha.ambi.cz
Open: Mon – Sat 11 am – 1 am; Sun 11 am – 12 midnight
Sunday
8 am: Dobré ráno
Day 3's agenda: off-the-beaten path adventures. Pack up your bags, pocket your map, grab a quick breakfast from the hotel and let's go! We're covering a lot of turf today so make sure to have a few public transportation tickets along too (purchase from the hotel's reception desk or wing it and find them on-the-go from the yellow ticket boxes at most tram stops).
9 am: Petřín Park, Lennon Wall, Kampa Park and Dancing House
Follow your map to Petřín Park, the Lennon Wall and Kampa Island (don't miss the bronze babies by famous Czech renegade artist, David Černý). Cross the Vlatva river via the Most Legií (bridge) from Újezd to Národní divadlo (National Theatre) and walk along the river to the Dancing House to see Fred and Ginger.
10.30 am: Cake, coffee and castle time!
If you're up for more walking, continue alongside the river; otherwise, cash in a public transportation ticket and take Tram 17 two stops from Jiráskovo náměstí to Výtoň. From there, to get to Vyšehrad, you've got two options: cake & coffee or no cake & no coffee. No cake & no coffee: continue down along the river and up the steps to Vyšehrad (to find the steps, set your sights on the two church spires perched up on the hill and follow course). Cake & coffee: take the "back route" to Vyšehrad stopping at Kavárna Čekárna. If it's a nice day, sit in their garden.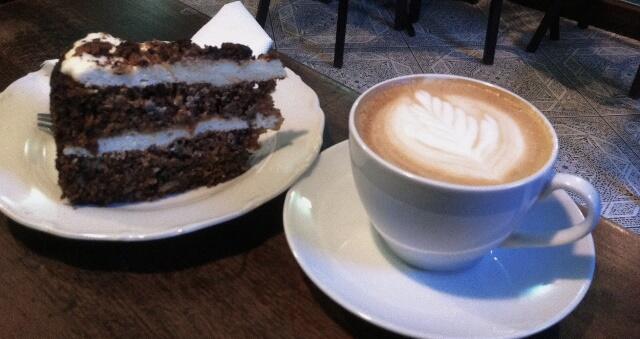 Kavárna Čekárna
Vratislavova 8, Prague 2
+420 601 593 741
kavarnacekarna.cz
Open: Mon – Fri 8 am – 10 pm, Sat 10 am – 8 pm, Sun 1 pm – 8 pm
Once to the top of Vyšehrad, enjoy the incredible views of Prague, the Vltava and countryside beyond. Visit the cemetery and Smetana, Mucha and Dvorak's graves. If the café near the small vineyards is open, try their svařené víno (mulled wine).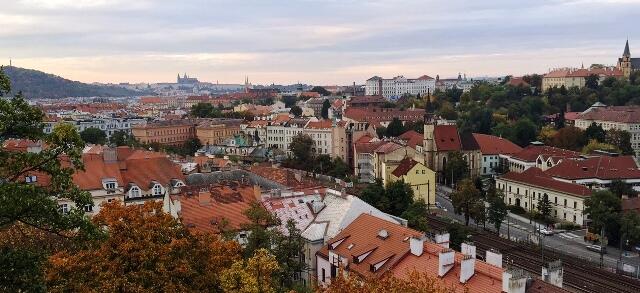 Once you've seen it all, staying up on the hill, follow the signs to the metro (Vyšehrad line C). We're going cross-town to Prague 7 to one of our favorite cafes featuring modern farm-to-table cuisine.
1 pm: Late brunch in Letná
To get to The Farm, take the metro line C from Vyšehrad to Vltavská and take Tram 1 or 25 up the hill to Sparta (stop). It's just a 3-minute walk from here to get The Farm. Take a breather and enjoy the awesome brunch, a burger or a salad.
The Farm
Korunovacni 17, Prague 7
+420 773 626 177
facebook.com/Farmletna
Open: Mon – Fri 8 am – 10 pm, Sat – Sun 9 am – 10 pm
Cash only
2.30 pm: Letenské sady
Take in your last Prague moments (and perhaps a farewell pivo) overlooking the city at Letná Park. Stroll along the park's paths, see the Metronome up close and Žižkov district's TV tower (and babies) from afar (you're just going to have to come back to Prague again so you can visit in person!).
Late afternoon: Nicholas Hotel
The easiest way back to the hotel (and your bags) is via Tram 12 from Sparta to Malostranské náměstí. Of course, if time allows, take one last long walk.