2390 Views
London was crowned most popular visitor destination in the world in 2014 in the Mastercard Global Cities Index report. Of course, we knew the reason why our capital is so popular already: there is just so much going on! If you're asking yourself what to do in London in 2015, then you're looking in the right place. We've selected an exciting list of events for you that will make your visit extra special!
What to do in London? A monthly selection of the best events:
January
New Year's Day Parade (Jan 1)
The first New Year's Day Parade in London was on January 1, 1987. Now it attracts a worldwide TV audience of approaching 300 million, and an audience on the streets of London every New Year's Day of two thirds of a million. The Parade starts at 12 noon from Piccadilly to Parliament Square.
London Boat Show (Jan 10-18)
The London Boat Show is in its 60th year and features a wide range of interactive sections and attractions devoted to boating. There is also a display of tall boats and other vessels in the Royal Victoria Dock immediately outside the exhibition center. The show is held at ExCel London E16.
February
Chinese New Year (Around Feb 19)
Chinese New Year in London is the largest of its kind outside Asia and celebrates the Year of the Sheep in 2015. There will be events in Trafalgar Square, Chinatown and Shaftesbury Avenue. From hundreds of restaurants, to a main parade and smaller lion teams, performances from local artists and traditional food and craft stalls… it's a party you don't want to miss.
Vodafone London Fashion Weekend (Feb 26 – Mar 1)
This event is your chance to experience first-hand insider knowledge and style advice from London Fashion Week's most famous British brands. Expect designer shopping, catwalk shows, pop-up shops, hair and beauty, and educational panels from leading industry experts – all at Somerset House.
www.londonfashionweekend.co.uk
March
St Patrick's Day Parade and Festival (around Mar 17)
The St Patrick's Day Parade can be found each year making its way from Green Park to Trafalgar Square. Expect marching bands, floats, street theater and more… All 32 Irish counties are represented, so dress up in green, white and orange!
www.visitlondon.com/things-to-do/event/7609013-st-patricks-day-2015
April
BNY Mellon Oxford & Cambridge Boat Races (Apr 11)
First raced in 1829 and 1927, the BNY Mellon Boat Races are among the oldest sporting events in the world. With 4 very strong squads of athletes, expect to see great races down the River Thames this year (running from Putney to Mortlake).
Virgin London Marathon (Apr 26)
Are you running the next London Marathon? No? Well, then you're sure to want to cheer the runners on their way from Greenwich to the Mall; better still, support them by raising money for charity. It's going to be one of London's biggest events of the year!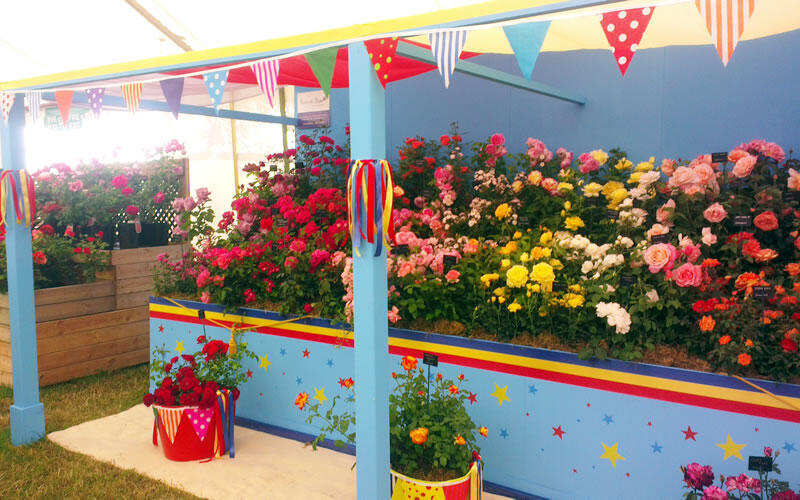 May
RHS Chelsea Flower Show (May 19-23)
The RHS (Royal Horticultural Society) is a UK charity established to share the best in gardening. The Chelsea Flower Show is the most famous flower show in the United Kingdom (and perhaps the world) taking place in none other than Chelsea. Highlights include the avant-garde show gardens designed by leading names, but also the smaller gardens and garden shops shouldn't be missed.
June
Royal Ascot (Jun 16-20)
It's all about fast horses and fancy hats at Royal Ascot, the world's most famous race meeting and the most glamorous event in London's sporting calendar. So don your hat and get down to the Ascot Racecourse!
Taste of London (Jun 17-21)
Calling all food lovers! Head over to Regent's Park, where you can enjoy yourself during 4 days of summer eating, drinking and entertainment. You can try the taster menus of 40 of the city's best restaurants or explore food and drinks from over 200 artisan producers and premium brands from around the world.
July
The Proms (Jul–Sep)
This 8-week summer season features daily orchestral classical music concerts at the Royal Albert Hall. Besides more than 70 concerts in the Albert Hall, a series of chamber concerts can be heard at Cadogan Hall and there are also "Proms in the Park" events across the United Kingdom on the last night, as well as educational and children's events.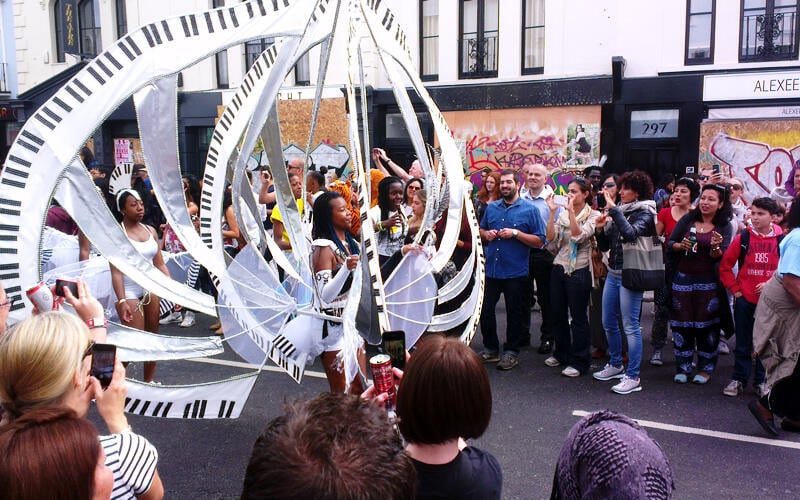 August
Notting Hill Carnival (Aug 30-31)
This Caribbean Street Festival was first held in 1964 and keeps growing in popularity. With over 50,000 performers and more than 30 sound systems, around 1 million people will visit the Carnival in West London over the weekend. Expect steel bands, costumed dancers, Calypso music and lots and lots of food stalls.
www.thelondonnottinghillcarnival.com
September
London Design Festival (dates to be confirmed)
At the design festival, you can find more than 300 seminars, shows, pop-up events and exhibitions set up by hundreds of different studios and individuals from all around the world. See the latest design trends from the Victoria and Albert Museum to small local studios at various locations around the city.
November
Bonfire Night (Nov 5)
Bonfire Night (otherwise known as Fireworks' Night or Guy Fawkes' Night) is a British tradition dating back to the Gunpowder Plot of 1605, when Catholic conspirator Guy Fawkes tried to blow up the Houses of Parliament and King James I. You can find fireworks and bonfires across the city.
www.visitlondon.com/tag/bonfire-night
Winter Wonderland (Nov – Jan)
Enjoy the winter at Hyde Park by having fun on the ice skating rink, at the magical ice kingdom, the circus shows, in the giant wheel, or in and around the ice bar. There is also a Christmas Market. Winter Wonderland has no admission fee; you pay per attraction.
www.hydeparkwinterwonderland.com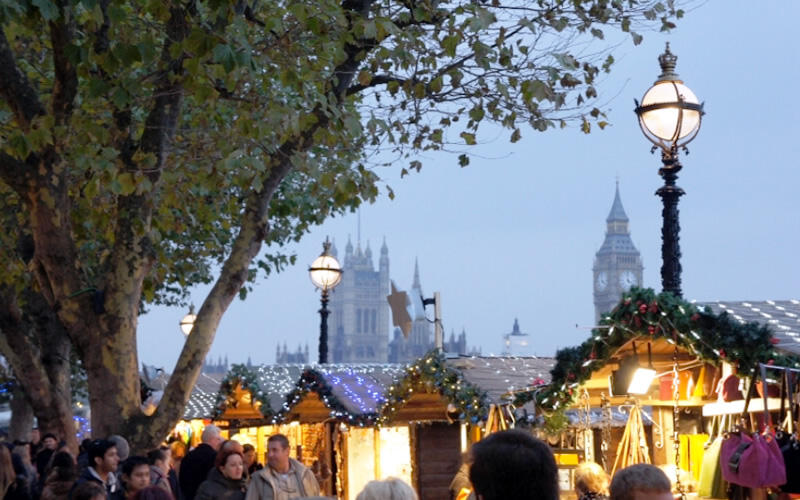 December
Christmas at Kew Royal Botanic Gardens (dates to be confirmed)
Experience Christmas at the world-famous Kew Botanic Gardens at night. From light sculptures to "Mistletoe Moments," food stalls and music everywhere you go, it'll be a magical experience. You can also visit the gardens and its glasshouses, galleries and restaurants during the day around this time of year. Santa will be there too!
New Year's Eve Fireworks (Dec 31)
What's better than to finish off the year with fireworks over the River Thames with the Millennium Wheel and Big Ben as the backdrop? Note: Tickets will be required to watch from the river banks.
All Year Round
As you can see, there is something to do in London every month. But no matter what time of the year you visit, you can always join our Shoreditch food tour in the East End!
Let us know what's on your to-do list for London next year! Hope to see you in 2015!