10295 Views
This post was originally published in 2016 and was updated in November, 2017.
You've planned your dream trip but you've only got 3 days in London – 72 hours to pack in the sights, the sounds, the art, the culture, the food, and, of course, the shopping! That's enough to overwhelm even the most seasoned traveler.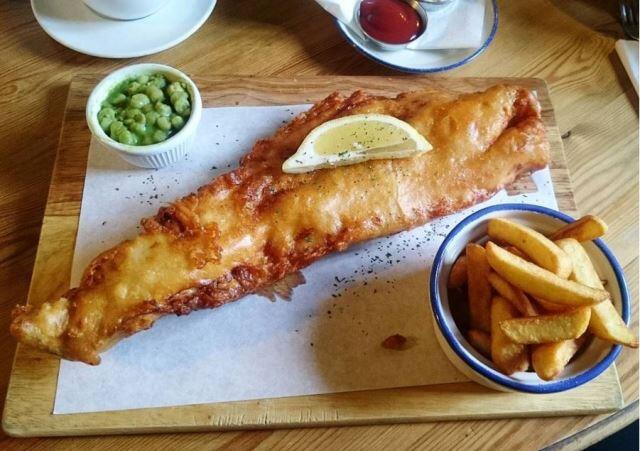 To help you out, we've put together an itinerary that covers some of the best things to see and do! A few travel tips before we get started: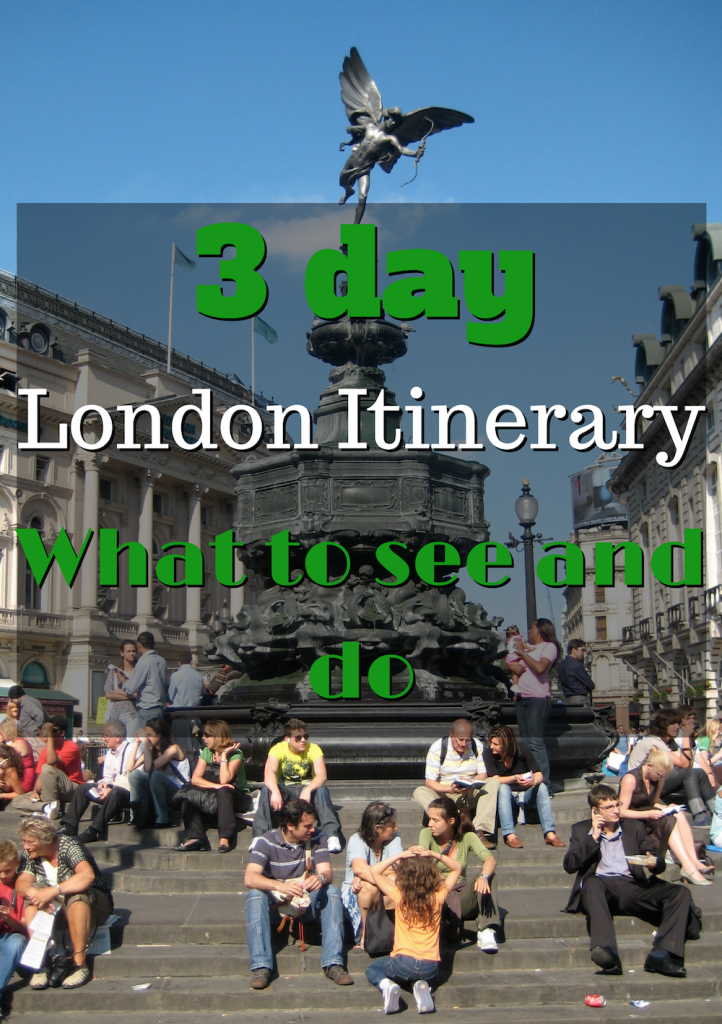 Day 1 of 3 Days in London: The Sights and Sounds
Let's start by getting the big ticket items done on the first day! Your friends at home will wonder what's wrong with you if you go all the way to London and don't see Big Ben, so let's start there! Big Ben costs nothing to look at* so have a gawk, snap your photos, and have a look around you. Notice anything? Yep, you're staring straight at one of the most important landmarks in the UK, the Houses of Parliament. You can tour the building, watch debates, or grab a snack.
Once you're done admiring the architecture (and had a look at Westminster Abbey since you're in the neighborhood), nip around the corner to Horse Guards Parade, where hopefully can catch the Changing of the Guards (Monday – Saturday at 11 am, Sunday at 10 am). If you need to mix up your morning a bit to catch this, do so. It's free and a great English tradition! Since you're here, have a look around the corner at Downing Street. If you see anyone famous coming out of a little black door with a Number 10 on it, lucky you! You've spotted the Prime Minister!
Next up: The Queen! Take a 15-20 minute walk down The Mall, and you've arrived at Buckingham Palace! If the flag's up, she's in residence. If it's not, well, the building is pretty majestic on its own! Have a walk around, make funny faces at the guards if you must, and then hop on the Jubilee Line from Green Park and head to Waterloo Station.
Get ready to ooh and ahh, we're headed to the London Eye! Online prices for The Eye are a bit cheaper, so hopefully you've booked ahead. The trip around the wheel lasts for about 30 minutes, and you're probably starving by now, so grab a quick bite at one of the vendors or restaurants that dot the South Bank and pat yourself on the back for a day well spent!
Rest up, you've got another big day ahead of you tomorrow!
*Only permanent UK residents can actually tour Big Ben, so if you were hoping to do that and you're visiting from abraod, you might want to cross it off your list. That does free you up for some other fun stuff, though, so don't despair!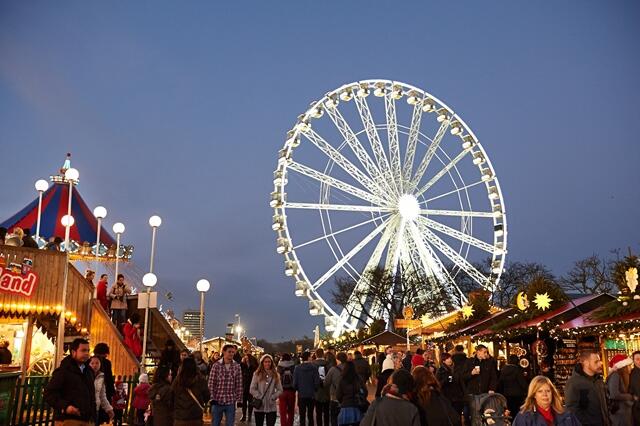 Day Two: Shopping and the Arts
Today, we're going to cut clear across London to hit some shopping and artsy stuff!
Let's start with a little culture at The Victoria and Albert Museum. Explore art, architecture, relics from the Tudor-era, sculptures, and photography. As one of the most comprehensive museums in Europe, the V&A can satisfy the museum nerd in you, whatever your particular area of interest!
For a little shopping, it's time to head on over to Harrod's, just a short walk away down Brompton Road. Now, if you're doing London on a budget, you're probably not going to be picking up souvenirs from back home at this stop, but you can satisfy your sweet tooth with a visit to Ladurée for some of the finest macarons outside of Paris!
The next location on our whistle-stop tour of London is a bit of a trek, but it's well worth it! We're headed to the Tate Modern for the very latest in modern art and culture. There are always exhibitions on, so you might want to have a look in advance in case you need tickets. You can easily spend the whole day here, but try to restrain yourself because we have a few more tricks up our sleeves for you!
Just a few steps from the Tate Modern, you'll find a space dedicated wholly to exploring the work of the Bard of Avon, William Shakespeare! Shakespeare's Globe Theatre, open every day, offers tours, exhibitions, and the opportunity to see the works of Shakespeare in a live setting. You could end your day here if there's a play on, or come back later in the day for an evening show!
* * * * * * * * * * * * * * * * * * * * * *
Taste the best of Brick Lane!
Join us on our Brick Lane – Flavours of India & Beyond food tour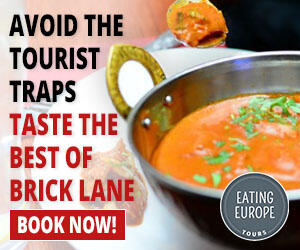 * * * * * * * * * * * * * * * * * * * * * *
Day 3: Food and Nightlife
Now that you're familiar with the city, it's time to let your hair down!
You'll want to start your day early and get in line to see a show on the West End. Many of the major and minor theaters hold back a set number of tickets (many in the front rows) for popular shows being put on that evening. For £10, you can see all manor of limited-run shows that you might not have known about when planning your trip to London. Using Theatre Monkey's guide, you can see what's on and when's best to get in line to score a ticket!
Once you've gotten your seats, how about taking in a bit of people watching in Leicester Square? You can visit markets, roam the gardens, and take in the hustle and bustle of London city life! But, don't grab lunch.
For lunch, you're about to have a feast. You cannot come to England without having afternoon tea, right? Check out our recommendations for the best afternoon tea in London and you won't be disappointed.
It's a good thing that you've just had that caffeine kick, because you'll need your wits about you to navigate Oxford Street! This is where you'll find all the shopping you could ever hope to, and scoop up those last minute trinkets for friends and family back home.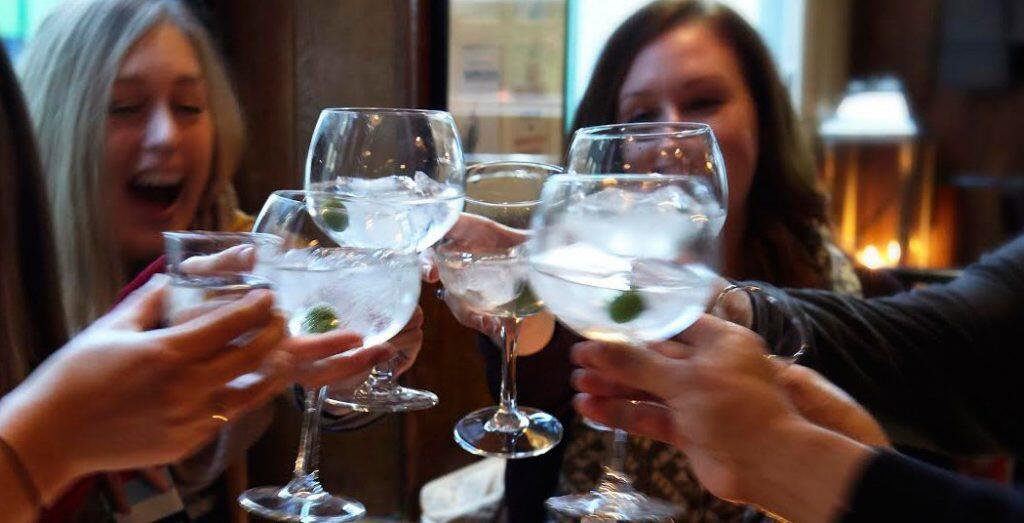 The main part of your day is done, so head back to the hotel, shower up, and put on your dancing shoes, you're in for a night at the theater! Many restaurants in the West End offer theater dinners, so you can get a great deal on a few courses and be done in time to catch your show! Or head out for cocktails and a selection of Soho's best food on the Twilight Soho Food and Cocktail Tour!
Hopefully, you've got some great ideas for how to pack the very best of London into three days. Let us know in the comments below what you got up to during your trip to London, and if you have any other great suggestions to add to the list!
**********************
Planning your trip to London? Explore London's culture, history, and food by taking one of our food tours! We have: East End Food Tour, Twilight Soho Food and Cocktail Tour, our Brick Lane – Flavors of India & Beyond and the Historic Docks Pub Grub Tour.
**********************