3083 Views
Prague's foodie scene continues to grow, blending a strong sense of tradition and local ingredients with innovation and modern influences. We're excited to watch and share all of it from smack in the middle of the Czech capital and looking forward to everything 2016 will bring!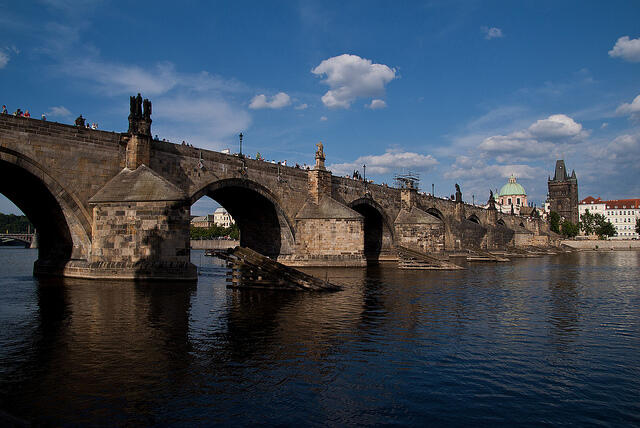 What to Do in January, February and March 2016
January 15 – February 29: Grand Restaurant Festival
A great way to try some of Prague's best restaurants at discounted prices during the off-season. Set tasting menus range from basic dishes to 3-course packages and beverages. More details available on their website.
January 19: Jan Palach Day
This day of remembrance honors a young Czech student, Jan Palach, who set himself on fire in 1969 in protest of Soviet occupation. Expect crowds and candles around his memorial site at the top of Wenceslas Square.
February 6 – 9: Masopust
The Czech version of Mardi Gras includes events in Old Town and a local festival centered in the Žižkov neighborhood, including a pig roast on Sunday and parade on Tuesday. Find a schedule of events (in Czech) on Facebook.
February 21: Restaurant Day
This unique food experience hits Prague again, with pop-up restaurants around Prague that exist for one day only! Anyone can join, from an aspiring baker with a folding table on the sidewalk to culinary student experiments lining blocked-off streets. Keep an eye on this map to see what's popping up in Prague in February.
March 7 – 16: One World Film Festival
Prague hosts its 18th year of the One World International Human Rights Documentary Film Festival in Prague as well as 33 towns around the Czech Republic. This festival focuses on politics, social issues, development, the environment and modern life, with many screenings accompanied by discussions and panel debates. Learn more on their website or Facebook page.
March 12 – April 2: Easter Markets
Prague's streets are once again filled with stalls selling Prague ham, klobasa, sweets, and homemade gifts, including hand-painted eggs and the traditional pomlázka – a whip made from a young sapling and ribbons. Read up on Czech Easter traditions here.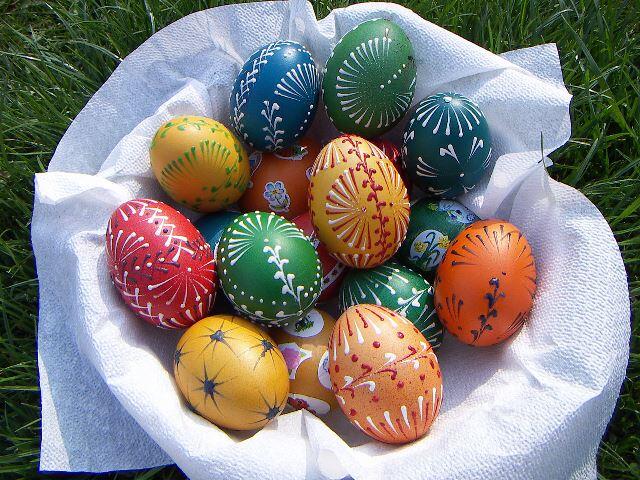 Local Blogger to Watch
For the latest Prague foodie news in English, Czech Please is an invaluable resource. The first English-language food and drink blog in Prague started in 2007 (which explains how he managed to lay claim to the most popular pun). In 2013, Brewsta stopped blogging and turned his focus to social media, sharing the latest restaurant openings, candid reviews and other foodie news on Facebook, Twitter and Instagram. Brewsta's authority is evident in his yearly ranking of the best burgers in Prague, a highly anticipated event of each new year.
Where to Eat Now
Any place the Ambiente Group puts their stamp on continues to dominate the Prague food scene. Late 2015 saw 2 new additions – Eska's open-faced sandwiches and clean, cafeteria-style décor in the Karlin neighborhood; and Bokovka, a new wine bar, on Dlouha Street in Old Town. Lokál's multiple locations remain our go-to for traditional Czech food, while the well-loved Café Savoy won best restaurant in Prague honors. These food-trepreneurs seem to have the Midas touch.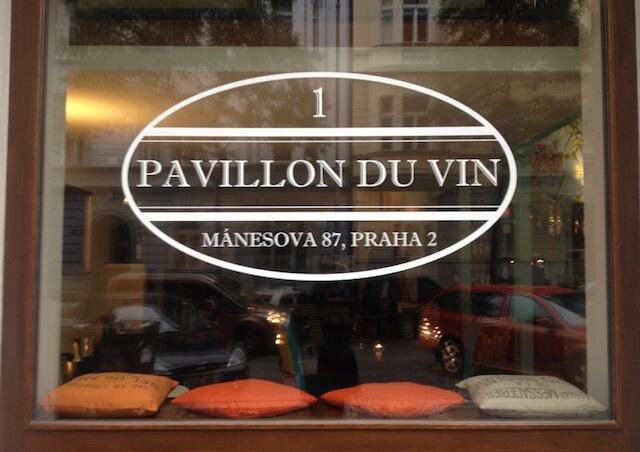 In the News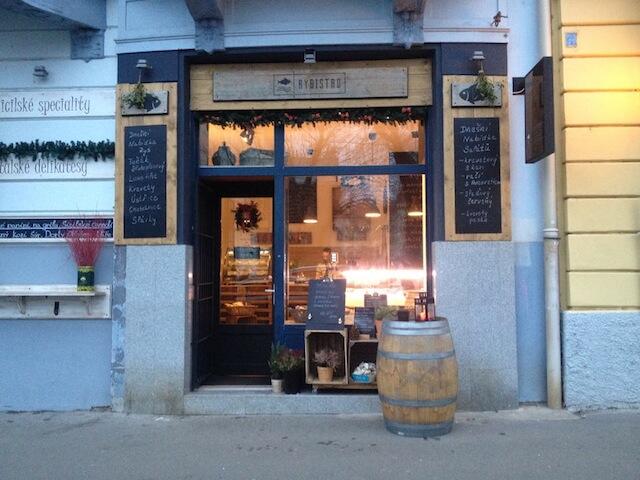 Blogged: Eating Prague Food Tour
Do you ever get home from a vacation and think "I really wish I could get [x] dish from [y] place in my hometown!" When blogger Jordan Hamons couldn't get the gingerbread cookies from our Prague Food Tour off her mind, she decided to recreate them in her own kitchen. If you're feeling equally inspired, this trained chef documented her experience, including an easy-to-follow recipe, on her blog The Hungry Traveler.  
Day Trip: Kutna Hora
This small town just about an hour east of Prague is best known for it's "bone church" officially called the Sedlec Ossuary. The team at IFL Science took an in-depth look at this quirky monument complete with a chandelier made of human bones. A visit should also include a trip to the UNESCO-listed Church of St. Barbara and the Czech Museum of Silver.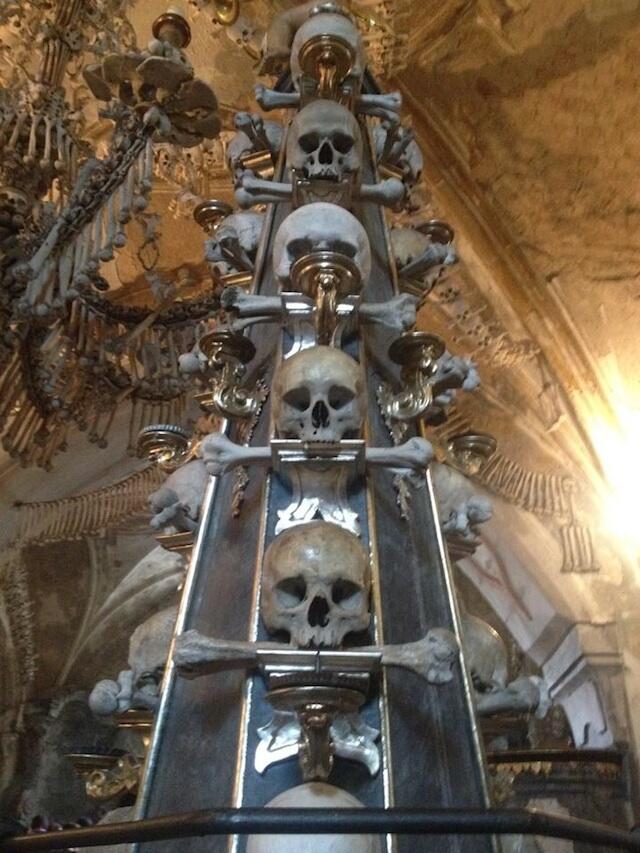 Instagram of the Season
Prague may sparkle in the sunshine, but we also love the atmosphere of a quiet foggy morning over the Vltava River – and according to Instagram, so do our followers!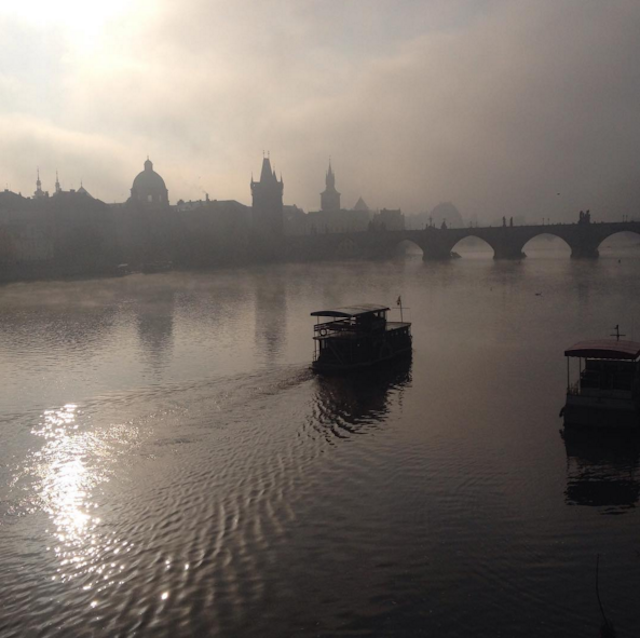 One of our favorite local Instagrammers, @sandyssundays, has an eye for capturing the beauty in simplicity: fresh food, coffee, wine, and design details around Prague.