4316 Views
Though you would be quite right in bringing to mind a picture of a sunny seaside when imagining Italy, winter still descends on the country for about four months of the year. And depending on where you are—north or south or in-between—you will encounter more or less of it. In the north, where Italy borders France and Austria, there are plenty of mountains—like the Alps and Dolomites—known for their great skiing and mountain towns. As you work your way south, the temperatures get milder, the season shortens and you might get lucky with a surprising amount of sunshine.
We believe that cooler temperatures shouldn't keep you away from Italy. There is still plenty to do in the winter…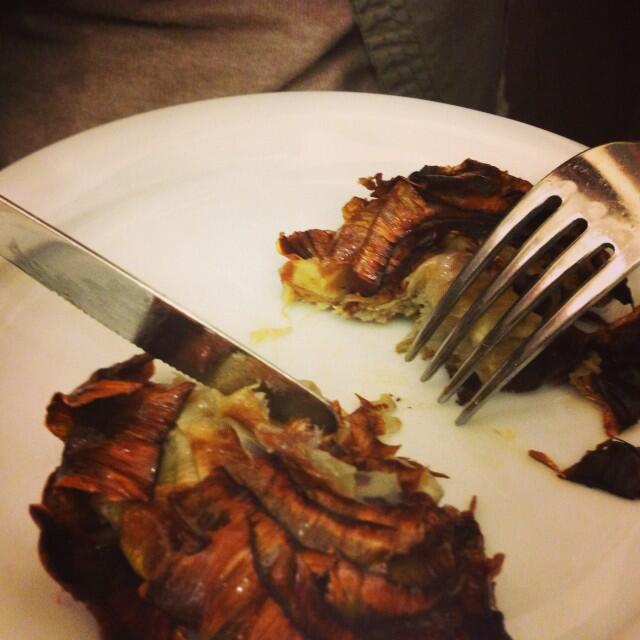 How To Enjoy an Italian Winter
Eat comfort food
Delicious food doesn't stop in Italy just because of the change in season. In fact, winter vegetables star in many long-awaited dishes like carciofi alla giudea (fried artichokes) or puntarelle (a green eaten raw) in Rome. And each region has its comfort food that sprawls over menus in winter to help keep you warm. There are the thick bread soups in Tuscany, the warming polenta or tortellini in brodo of the north and pasta e fagioli (pasta and beans) in Rome.
Explore small towns
Because summer is the most popular time to visit Italy, the winter months bring fewer tourists and more space for you. Winter is the perfect time to visit small hill towns, whether in Tuscany, Campania or Sicily, because you might be the only tourist in sight for miles. It means more freedom to decide when and where to travel as you'll be able to show up at hotels without a reservation, sometimes even on the weekend. Here's a list of our favorite hill towns in Tuscany.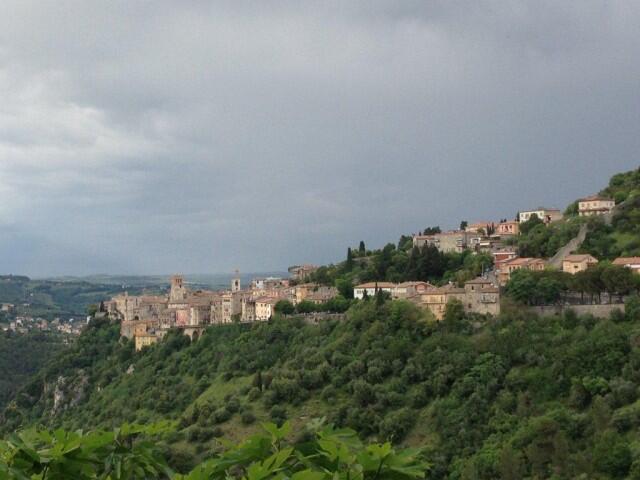 Relax in the sun
Though it's true that winter is cold in Italy, it's also true that during your time here it'll probably be sunnier than most other destinations in Europe, especially if you're headed to Rome or the south. Don't think it'll be warm enough to sunbathe, but you'll probably be able to sit outside and sip some wine or coffee—sometimes even at night.
See and enjoy more
Another benefit of traveling to Italy with fewer tourists is that you'll be able to see and enjoy more: more museums, more towns, more monuments, more everything. The lines to the major sights reduce in size, which means both less waiting time and more space and time in the museums to take in what you want to see. It also means that your itinerary can be more flexible, as reservations won't be absolutely required for getting into places like the Uffizi in Florence or the Vatican Museums in Rome.
Go skiing
There are plenty of places in Italy where enough snow falls on the slopes and provides for some serious skiing terrain. In the north there are the Alps and the Dolomites, two impressive mountain ranges that boast many small towns and resorts. But even if you are not going north, you can find snow on the Apennine Mountains that run down the center of Italy. If you're looking for something more rugged, head to the Abruzzo Region that covers part of these mountains and where few foreign tourists venture. If you do not want to ski but want to see an Italian winter wonderland, visit the small city of Turin in the north.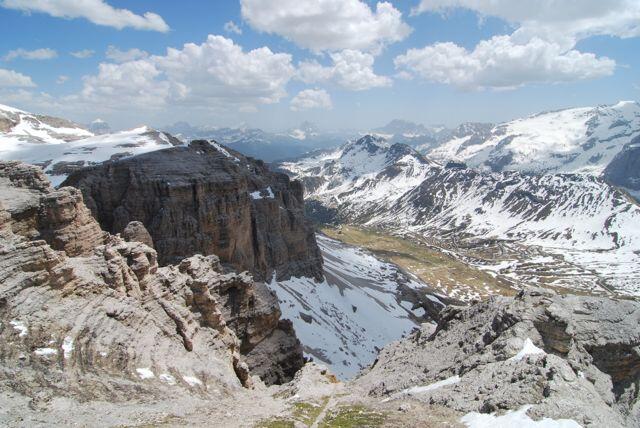 Spend less
The low season usually means lower ticket prices for flights and cheaper stays in hotels, especially if you don't come on the weekend. In addition, the beginning of January sees the start of the winter sales, which run until the end of February, where the prices are slashed in every store. It's a great time to stock up on winter fashions.
Take a hike
When visiting Italy in the summer, it may seem impossible to even think about taking in some of the country's gorgeous landscapes because of the sun and heat. But if you're going to be south of Rome, there are some amazing countryside walks best tackled in the winter (only if it's not raining!). A good start would be the Amalfi Coast. Winters in Italy bring out the brilliant greens of the mosses and coniferous pines that seem to glow in the diffused sunlight. Its particular beauty is best enjoyed on your two feet.