2828 Views
The world's fair (also known as the world's exposition, or world expo) first debuted on the international stage in 1851 in Hyde Park, London. Designed to showcase the progress, innovation, and technological feats of participating countries, the expo boasted modern marvels like the fire-engine, musical organs, and the public restroom (elegantly called the Retiring Rooms). Since then, there have been a bevy of fairs held in iconic cities like Paris, New York, and San Francisco, but this year it's Lombard's capital, Milan, that will take the reins.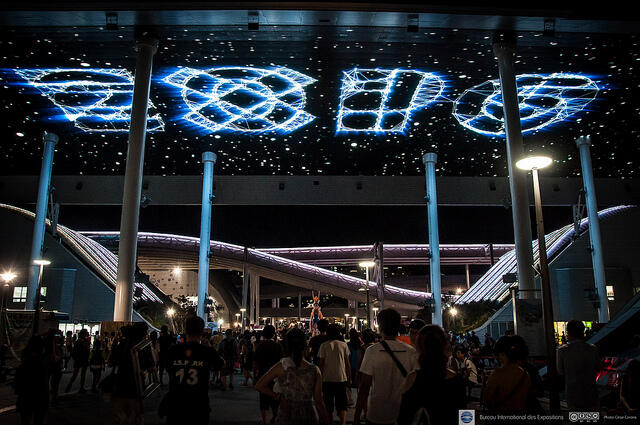 WHY
The bel paese is hailed for its cuisine and preference for fresh, seasonal ingredients, so it's no surprise that Milan's exposition will explore the world's food sector. Entitled Feeding the Planet: Energy for Life, the fair hopes to showcase the upcoming science and technology connected to food, encompassing production, conservation, sustainable progress, and distribution. The aim? To find innovative solutions to improving food-related problems (whether over- or under-supply of food) that plague the world today.
WHAT (to see!)
The exhibition is divvied up into thematic routes which offer different interpretations of the expo's central theme. Perhaps the most exciting options for foodies, Taste is Knowledge offers cultural events and, best of all, tastings and cooking demonstrations for hungry visitors. If you're a history buff, travel back in time with The Story of Humankind, an itinerary that examines the evolution of farming, gathering and agriculture, and how each world population's relationship with food has changed over time. The thought-provoking Feast and Famine delves into the contemporary paradox of how starvation plagues some parts of the world, while obesity and excess flourishes in others. The Sustainable Food exhibit asks how we can responsibly improve the balance between food production and natural resources. The Future of Food route, meanwhile, will give you a glimpse into what you might be eating in the next decade.
The stars of the expo, however, are undoubtedly its eclectic pavilions. Dedicated to the food culture and traditions of each participating country, the pavilions dish up plenty of foodie facts and edible fare. Go on an empty stomach!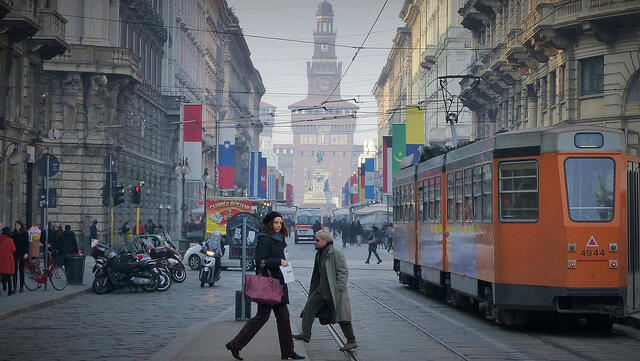 WHO
145 countries will be participating (that's 94% of the world's population!), including 13 NGOs and 3 international organizations. There will also be 5 corporate pavilions at the fair representing various companies.
WHEN
The exhibit runs from May 1, 2015 until October 31, 2015, giving you ample time to eat your way through the expo.
WHERE
This edition of the expo will be held in Milan, home of the magnificent Duomo, Inter and Milan football teams, and high fashion. We hear the food's not bad, either… While the fair spans approximately 1.1 million square feet, the entrance (known as Pavilion Zero) is easily accessible by public transport. To find out the best way for you to arrive, check out the Expo's guidelines online.
Get your tickets at http://www.expo2015.org/it/biglietti – booking them in advance means cheaper prices!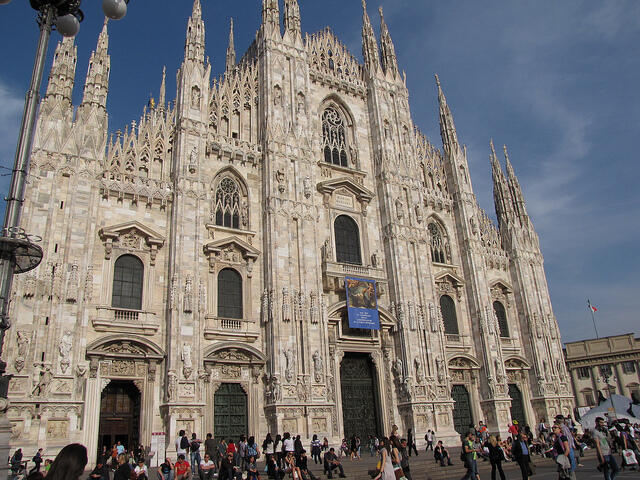 WHAT NEXT
The World Expo's Italian location this year means that the country is expecting many visitors… not just in Rome but throughout the surrounding areas and the rest of Italy. If you want to continue your foodie tour of Italy, look no further for ideas!
Why not… explore local markets? Milan's lively Mercato Garigliano is a great place to gather fruit, veggies, meat, and cheese for a lovely dinner at home. If you're in Florence, stop by the city's Viale Papiniano Market (Via Papiniano, 20123). If you're in the Eternal City (Rome, of course!), Trionfale Market (Via La Goletta, 1), Testaccio Market (Via B. Franklin, 12E) and Mercato San Cosimato (Piazza San Cosimato) are all wonderful options.
And then how about… taking a cooking class? What better souvenir from a trip to Italy than recipes you can make again (and again…and again…) at home? Most cities in Italy will offer cooking classes and demonstrations. If you're in Rome, try out our Cooking with Nonna classes.
Want to eat like a local but not sure where to start? A food tour is a delicious option. Try our culinary tours through Rome's Testaccio and Trastevere neighborhoods!
To celebrate Eating Italy's attendance at the 2015 World Expo in Milan, we're offering all Expo attendees a 10% discount on our Rome food tours and cooking classes! Just email your Expo booking confirmation to

[email protected]

to receive your exclusive discount code!