3692 Views
Food lovers know that meals can be just as memorable as monuments. The warmth and flavor of Czech food are as much a part of the culture as Prague's must-see sites. An ideal Prague food crawl will keep you energized while exploring everything from castles to cobblestoned streets. Here are a few of our favorites snacks and stops to guide you through the capital city.
1. Crepes
Traditional Czech breakfast tends to favor a sweet tooth. Small bakeries provide fresh pastries (known locally as koláče) for commuters on the go, but palačinky, or Czech crepes, are the ideal sit-down breakfast. Start your day with a sweet or savory version at the historic Cafe Slavia (tip: request a seat by the window for a view of the Prague Castle). Looking to explore outside of the city center? Try the locally loved Marthy's Kitchen in Prague's Vinohrady neighborhood.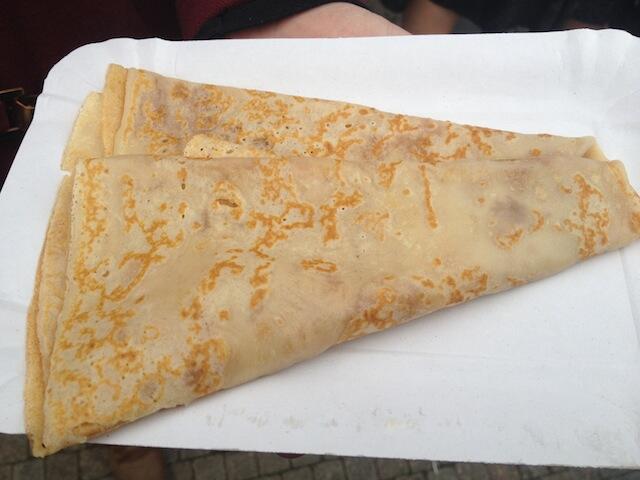 Kavárna Slavia
Smetanovo nábřeží 1012/2, Prague 1
+420 224 218 493
cafeslavia.cz
Open: Mon – Fri 8 am – 12 midnight; Sat – Sun 9 am – 12 midnight
Marthy's Kitchen
Francouzská 13, Prague 2
+420 608 313 436
marthyskitchen.cz
Open: Mon – Fri 8 am – 10 pm; Sat – Sun 9 am – 10 pm
2. Chlebíčky
Stomach rumbling after exploring Prague's Jewish Quarter or admiring the Art Nouveau architecture of the Municipal House? Stop in for one of Prague's quintessential snacks, an open-faced sandwich called chlebíčky. These finger foods are a staple at any Czech party or gathering, but you're invited to try some of the best in town at Sisters (which also happens to be a stop on our Prague Food Tour).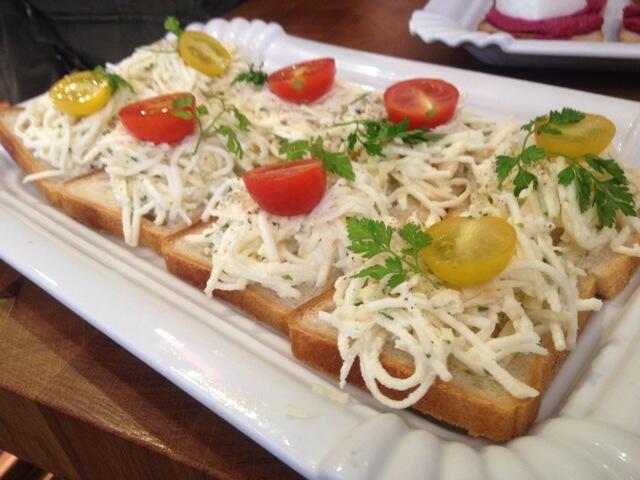 Sisters
Dlouhá 39, Prague 1
+420 775 991 975
chlebicky-praha.cz
Open: Mon – Fri 9 am – 7 pm; Sat 9 am – 4 pm
3. Soup
No Czech cookbook would be complete without an extensive section devoted to polévky, the Czech word for soup. You'll find a variety of daily options, from the rich warmth of gulaš to the dill-based kulajda, tucked into a side street just off of Wenceslas Square at Home Kitchen. Try a small or large bowl served with Czech bread to soak up every last delicious drop.
Home Kitchen
Jungmannova 8, Prague 1
+420 734 714 227
homekitchen.cz
Open: Mon – Fri 7.30 am – 10 pm; Sat – Sun 8 am – 10 pm
4. Svíčková
Ask any Czech child (or adult, for that matter) about their favorite food, and the most likely answer will be this Czech specialty. Imagine thinly sliced beef covered in a sweet, carrot-based sauce, topped with cranberries and a touch of cream, served with a side of bread dumplings. Svíčková is a must on any menu claiming to serve authentic Czech cuisine, but you'll find two of our favorites at Café Louvre near the National Theater or just off of Old Town Square at Lokál.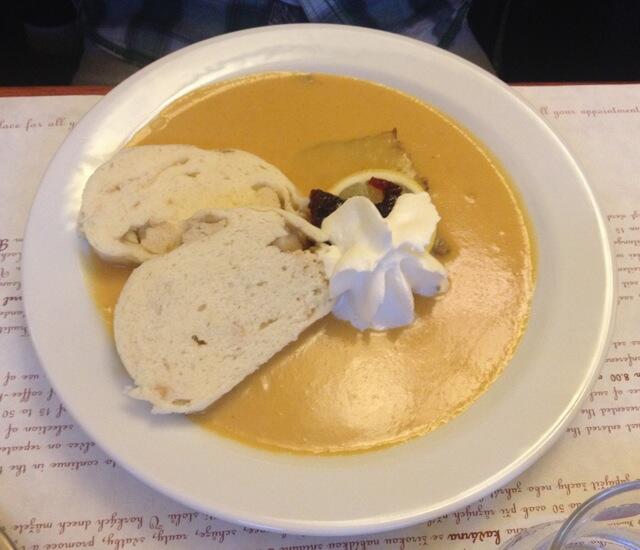 Café Louvre
Národní 22, Prague 1
+420 224 930 949
cafelouvre.cz
Open: Mon – Fri 8 am – 11.30 pm; Sat – Sun 9 am – 11.30 pm

Lokal
Dlouhá 33, Prague 1
+420 222 316 265
lokal-dlouha.ambi.cz
Open: Mon – Fri 11 am – 1 am; Sat 12 noon – 1 am; Sun 12 noon – 11 pm
5. Something Sweet
A sugar boost paired with a shot of caffeine can give you the necessary pick-me-up to get over jet lag or squeeze one more stop into a day of sightseeing. Prague's cafe scene has exploded over the past few years, with quality coffee and cakes popping up across the city. We recommend ducking into Styl & Interier for an escape from the bustling crowds of Wenceslas Square. Grab a wicker seat in this peaceful garden during summer or head inside for a glass of svařák (spiced hot wine) when the weather turns cold. If you're up for a walk outside of the center, try Můj šálek kávy in Prague's Karlin district – but make a reservation because this popular café is generally packed with locals.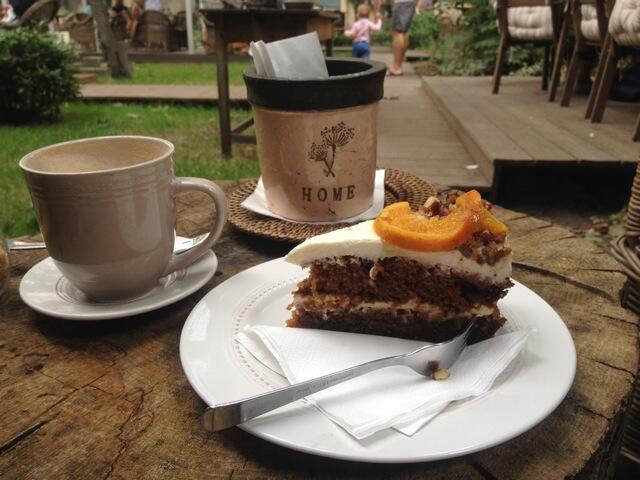 Styl & Interier
Vodičkova 708/35, Prague 1
+420 774 568 854
stylainterier.cz
Open: Mon – Sat 9.30 am – 9 pm; Sun 9.30 am – 7 pm

Můj šálek kávy
Křižíkova 386/105, Prague 8
+420 222 981 874
mujsalekkavy.cz
Open: Mon – Sat 9 am – 10 pm; Sun 10 am – 6 pm
6. Beer
Czechs are famous for their beer, from their claim as the birthplace of Pilsner to an impressive per capita consumption. Pivo (beer) is a part of daily life for many of Prague's residents who wouldn't bat an eye at indulging in a foam-topped beverage at lunch, dinner, or really any time of day. Pivovarský Dúm in Vinohrady and Pivovarský Klub in Karlin provide a refreshing non-smoking environment, plus beer flights perfect for sampling the local labels to find your favorite.
Pivovarský Dúm
Ječná/Lípová 15, Prague 2 / Křižíkova 17, Prague 8
+420 296 216 666 / +420 222 315 777
pivovarskydum.com
Open: Daily 11 am – 11.30 pm
Want to join a real Prague Food Crawl? Our guides give you an in-depth taste of Czech cuisine with a side of history on our walking Prague Food Tour