11405 Views
This post was originally published on July 29, 2013 and was updated in November, 2017.
Not going to lie to you. We know Trastevere and we know it well. On our Twilight Trastevere and Trastevere for Foodies food tours we take you on a food lovers trail to meet the locals and taste the treats that have been served up here for generations. If you've visited this part of Rome before or you've explored it with us, you'll know that it can get quite busy and there are a few tourist traps. But there are so many great places to eat in Trastevere. You are spoiled for choice with everything from cucina romana to regional Italian dining to pizza to even ethnic foods.
So just like we do on our food tours, we thought we'd share some of our restaurant tips with you here. Whether you're after Roman food classics like Carbonara Pasta, pizza or maybe some sushi, this is our guide for where to eat in Trastevere.

View Where We Eat in Trastevere in a larger map
Where We Eat in Trastevere
Italian Food and Roman Classics
Osteria der Belli
I suggest you start with the carpaccio di spigola (sea bass) then you'll have trouble deciding on a first course, with so many great options on the menu. I suggest the homemade tagliatelle with cream of mushroom or the ravioli – homemade pasta parcels of ricotta and spinach cooked in a creamy tomato sauce. Sardinian influences come through across the menu and you'll enjoy the classic pane carasau. — Osteria der Belli
Ristorante La Scala
All the roman classics are done well here and the menu is really vast. There are menu degustation suggestions, and I suggest you try one of the truffles.  They make a great risotto too for those of you like this classically northern dish. — ristorantelascala.it
Da Enzo
My favorite favorite favorite thing to eat here is the Burrata d'Andria – fresh from Puglia, this creamy cheese is served up with fresh tomatoes and bread and is to die for. All the classics are great here, I particularly love their carbonara. For dessert, try the marscapone mousse with wild strawberries. —  daenzoal29.com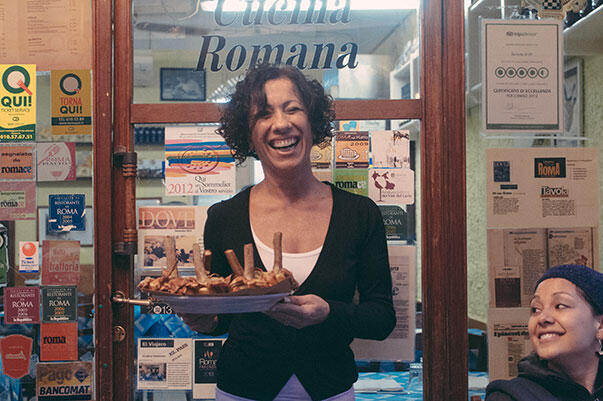 Da Zi Umberto
The fried treats here will put an immediate smile on your face. Try the baccala – fried cod fillets. Yum!! The saltimbocca alla romana is one of my favorites here. Saltimbocca literally means "jump around in your mouth" because of the flavors of this dish – pan fried veal cutlets with prosciutto and sage and cooked in white wine. (See our recipe to try to make the dish at home!) — Da Zi Umberto
Ethnic Food
Take Sushi Bar (Japanese)
Lauded as one of the best Japanese restaurants in Rome, everything but everything is good here! Go for the sushi boat with mixed sushi and sashimi, the algae salad, gyoza (dumplings – I prefer the pan fried ones) and try the prawn tempura sushi handrolls. And a tip, their house wine is also really good quality. — takesushi.it
Jaipur (Indian)
You'll get a little prosecco as you're seated and that's not where the hospitality stops. I love this place not only for the food but the service is warm and efficient. All the classics like lamb rogan josh and butter chicken are great, the starters like chickpea fritters and samosa are tasty, and make sure you try their raita (yoghurt sauce). — ristorantejaipur.com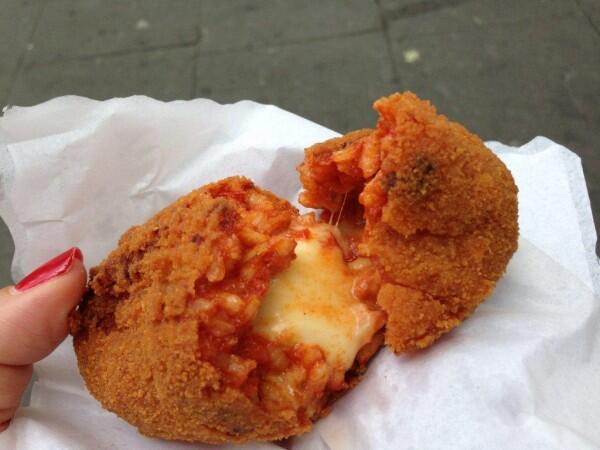 Ci Lin (Chinese)
In the shadow of the Basilica of Santa Maria in Trastevere this is one of (if not) Rome's first Chinese restaurants. It's also one of the only restaurants where you don't have to call ahead to order Peking duck which you'll pay a mere €9 for! — Via della Fonte D'Olio, 6
Akropolis (Greek)
Try the eggplant fritters – and thank me later! The dips and starters are all authentic and super delicious and I'm still dreaming about the lamb skewers. — akropolistavernagreca.com
Pizza and Street Food
Ai Marmi
Don't be afraid of a queue at a pizzeria in Rome. On the contrary, work out who's last in line and get in. If Romans line up for food, you can bet it's good. You will sit elbow to elbow here but you'll love the experience and the food. Start with a suppli and fried zucchini flower and then pizza is up to you! They are all tried and tested and all fantastic. — Ai Marmi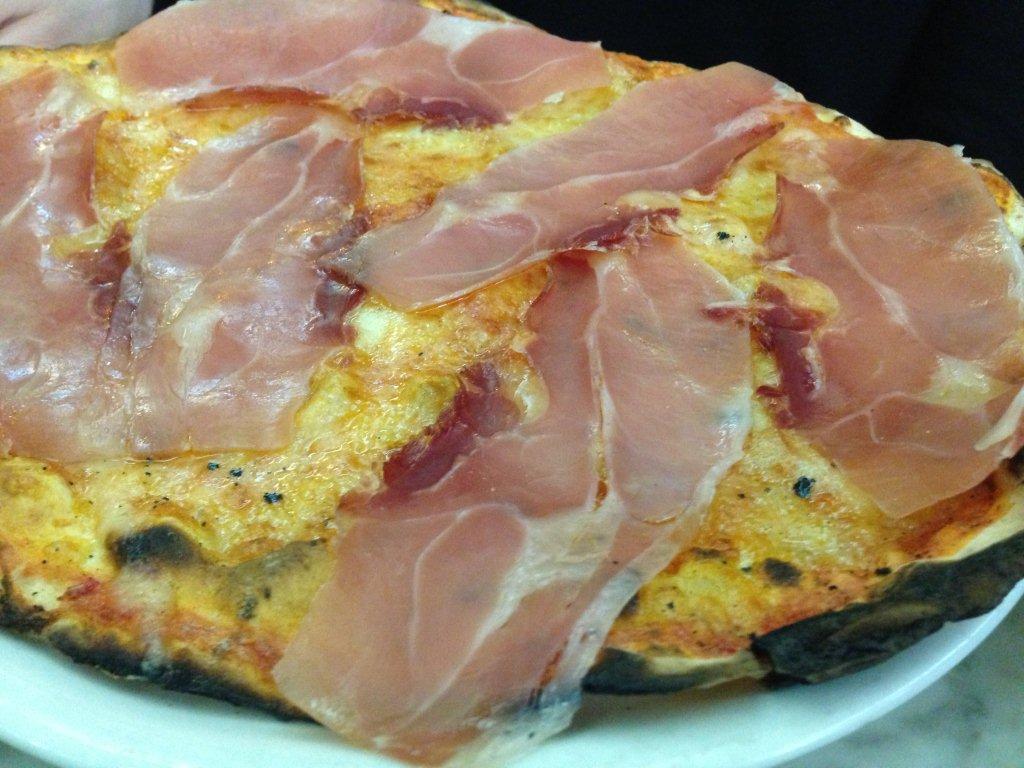 I Suppli
Head here at lunch time to watch the crowd of people fill this tiny hole-in-the-wall snack joint. Trastevere locals love this place and I do too! The suppli and potato croquettes are perfect, the pizza al taglio is old style Italian (try the marinara!!!) and they have an ever changing menu of take away pasta (like gnocchi on Thursdays, and seafood pasta on Fridays), fried vegetables and roast chicken and potatoes. — I Suppli, Via San Francesco a Ripa, 137
La Renella
My favorite bakery in Trastevere serves up a pizza by the slice you won't soon forget. I love the classic potato and margherita. The pizza bianca (foccaccia type pizza) is also a favourite. — La Renella
* * *
Looking to explore Rome's Trastevere neighborhood a bit deeper? Join us on our Twilight Trastevere and Trastevere for Foodies food tours  in Trastevere to discover even more about this unique and special part of Rome.
Like this? Check out Eating Europe on social media!
We're on…
With more Italian foodie ideas, mouthwatering pics and much more.